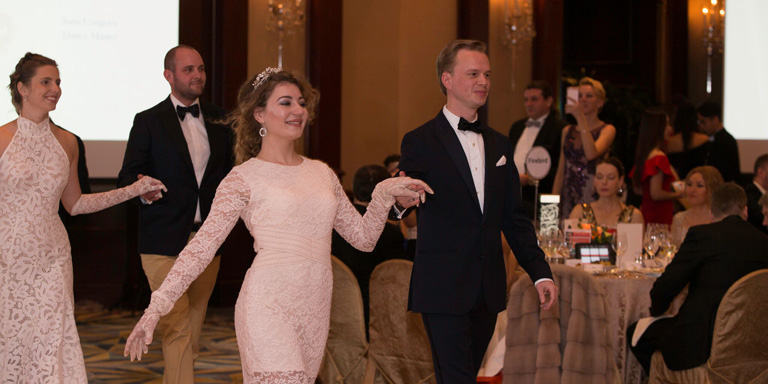 https://hkmb.hktdc.com/en/1X0AD74B
Connecting Russia
Russia's top diplomat in Hong Kong says there's further scope to broaden ties between the two economies.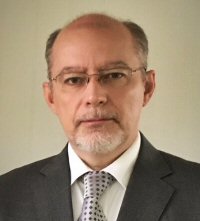 Russia's small but growing community in Hong Kong is seeing expanded opportunities in Asia's World City. Leading those efforts is Alexander Kozlov, who has been Russia's Consul General in Hong Kong and Macau since October 2015. Prior to that, Mr Kozlov was the Minister Counsellor of the Embassy of the Russian Federation in China, responsible for issues on Russian-Chinese trade and economic cooperation. As Russia's top diplomat in the city, Mr Kozlov discusses the links and opportunities between Hong Kong and Russia.

Tell us more about Hong Kong's Russian community.
The Russian community in Hong Kong is rather small, but very active and enthusiastic. The most renowned Russian organisations in Hong Kong include the Russian Club, Russian Business Club, Russian Language Center, and Saint Apostles Peter and Paul Orthodox Church.

The community has nearly doubled in number in the past 10 years. Most come to Hong Kong to work in multinational financial and legal companies, run their own business or accompany their families. According to our estimates, there are about 2,500 Russians in Hong Kong and Macau. Moreover, many our compatriots living in neighbouring Shenzhen also come to Hong Kong frequently. In addition, Hong Kong receives about 150,000 Russian tourists annually.

What types of Russian business interests are based in Hong Kong?
The profile of Russian businesses in Hong Kong is quite diverse. Along with large well-known corporations representing financial, logistics and industrial sectors, there are SMEs in investment, food, service and cultural spheres, as well as some entrepreneurs and start-ups in the fast-growing Fintech and technology-market.

Nowadays only two Russian companies – RUSAL and IRC Ltd (a Hong Kong-based subsidiary of Russian mining company Petropavlovsk PLC) – are listed on the Hong Kong Stock Exchange. The reason may be that it was only in 2016 that the Hong Kong Stock Exchange fully acknowledged Russia as an "acceptable jurisdiction." Hopefully, this decision will result in making Hong Kong a more attractive place for Russian corporates to raise funds.

How would you describe Russia's trade relationship with Hong Kong?
Our bilateral trade volume amounted to about US$3 billion in 2017. Hong Kong is Russia's fifth-largest foreign investor among Asian economies. This figure shows that Russian and Hong Kong business circles are still not very familiar with each other's markets.

I am optimistic about future prospects [for] Russian-Hong Kong economic cooperation. Hong Kong is an international financial centre and aims to have an active role in the Belt and Road Initiative. Prospects of integrating the Initiative with the Russian-proposed Eurasian Economic Unit and some particular projects, especially in Russia's Far East, could be of great mutual benefit. Russia and Hong Kong also signed, in 2016, a Comprehensive Double Taxation Agreement, which aims to facilitate business ties and improve capital flows. The two sides are also negotiating an Investment Promotion and Protection Agreement. We believe that these agreements will provide additional assurance to investors and further strengthen existing economic relations between the two economies in the coming years. Russia also welcomes the latest important initiative by the Hong Kong Government to open a Hong Kong Trade and Economic Office in Moscow.

What are some Russian events in Hong Kong to look forward to this year?
This year is going to be quite rich in cultural events. There will be several fantastic Russian performances [during] the 46th Hong Kong Arts Festival. They include piano concerts by the State Academic Symphony Orchestra of Russia together with the star soloist Denis Matsuev, duet performances by the world-famous ballerina Svetlana Zakharova and her husband, outstanding violinist Vadim Repin, as well as performances by the Russian Theatre of Nations. All these events involve Russia's most prominent actors. That is why all the tickets have been completely sold out. It means that Russian culture is attractive to Hong Kong audiences and we need to continue and further enhance our efforts to promote it.

Our compatriots, enthusiasts of the Russian Club in Hong Kong, have successfully restored a noble tradition of the Russian balls. It is usually a very beautiful and bright annual event with proceeds going to charity. The next ball will take place on 17 March and its theme this year will be "War and Peace," based on the famous Leo Tolstoy novel.

Since the first Russian Culture Week last year attracted many admirers of Russian art, culture and traditions, there are plans to organise this event on an annual basis. Hopefully, this autumn we will see another bright festival introducing Russia's cultural heritage to Hong Kong residents.

As the host of this year's soccer World Cup, how can Russia further promote itself in Hong Kong?
According to estimates, up to a million tourists will come to Russia for the 2018 FIFA World Cup, to be held from 14 June to 15 July in Moscow, Saint Petersburg, Sochi, Kazan, and seven other Russian cities. China is among five leading countries whose citizens have been most active in buying tickets to the World Cup.

We expect that this big sports event will promote Russia as a tourist destination. Speaking broadly about developing tourism to Russia, I would say that the Russian Consulate General is making efforts to the raise level of awareness among Hong Kong people about different travel opportunities in my country. Traditionally, Moscow and Saint Petersburg are the most popular tourist destinations. These cities are certainly great and must-visit places. However, being the world's biggest country, Russia has much more to offer. Therefore, we are focusing on promoting new itineraries, such as, the Russian Far East, Altai Region and Baikal Lake.

In recent years, Russia's tourism infrastructure has significantly improved. The "China Friendly" programme in many Russian cities has been effective in making the stay of Chinese and Hong Kong tourists more comfortable.
Related Links
Consulate General of the Russian Federation in Hong Kong
Russian Consulate General in Hong Kong
Finance & Investment
Tourism & Hospitality
Russia
Hong Kong
Eastern Europe