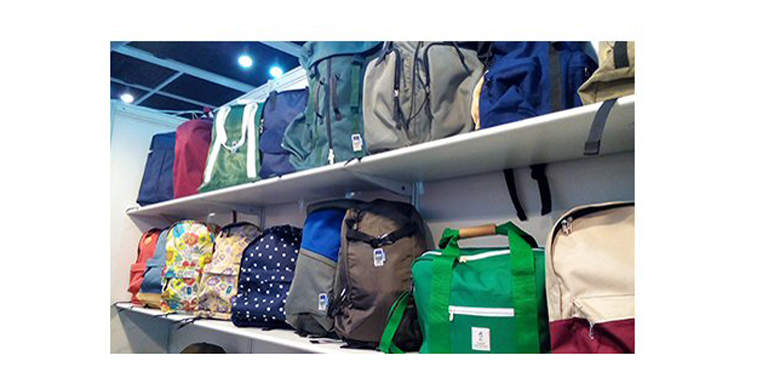 https://hkmb.hktdc.com/en/1X0AD3XU
Success in the Bag
Japanese accessories manufacturer Stanley International has benefitted from having a Hong Kong-based company to expand its overseas footprint.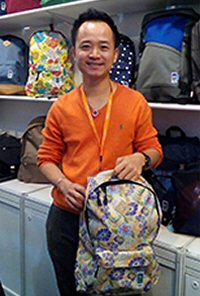 Trendy backpacks are all the rage especially among the younger set, and Hong Kong-based GGM has been among the companies supplying this functional yet chic accessory around the world.

"More and more brands now focus on both style and function, and there are more designers launching their own brands," said Eli Chu, General Manager of GGM Ltd. "This shows that there is a strong drive for the development of the backpack market."

Its parent company Stanley International Ltd, which is based in Japan, built its name designing and manufacturing caps, setting up two self-owned factories in Ho Chi Minh City, Vietnam. In the early years, the Japanese company was licensed to design and manufacture for the American backpack brand, MOUNTAIN EQUIPMENT INC (MEI), and to distribute the products to Hong Kong, Southeast Asia and Europe. Hong Kong-based GGM helps the Japanese headquarters to develop its own brands and MEI's overseas distribution markets, as well as to undertake OEM orders for design and manufacturing.
Fabrics Determine Value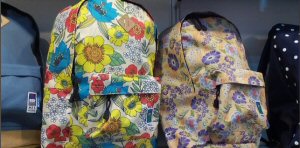 With a wide range of uses, backpacks can be classified into different categories, including alpine, sports and professional camera backpacks. But fashionable and multi-functional backpacks have the biggest market potential, according to Mr Chu. "A backpack can be easily transformed into a handbag, or it can be turned into a shoulder bag with a shoulder strap," said Mr Chu. "Consumers love multi-functional designs. In recent years, square-shaped backpacks have dominated the market. We can have unlimited choices of shapes, but the underlying design principle remains the same. By adding another bag or a strap, we can achieve diverse functions and possibilities."

Design, as well as the quality of the fabric, is key to determining the product's market positioning. "The entire MEI backpack line is made with the Korean patented CORDURA fabric, which is manufactured with high-quality, durable nylon. Every MEI backpack comes with an original 'CORDURA' label—a proof of authenticity, as we purchase directly from the brand. Taking full advantage of directly placing orders with the supplier, we can choose our exclusive colours, fluorescent colours and even prints, enabling us to offer more than 20 colour options to our customers. Leather and metal zippers are also used to make higher priced backpacks," he added.

With consumers becoming more eco-conscious, buyers now specifically look for eco-friendly fabrics. "An online department store plans to open more than 50 retail stores across Europe," said Mr Chu. "Its customers are very interested in eco-friendly fabrics. They carefully review the quality certificates to ensure the fabrics contain no hazardous chemicals."
Different Markets, Different Tastes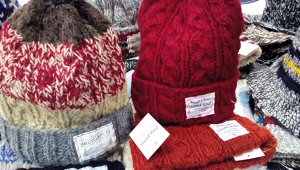 According to Mr Chu, certain colours sell better in different markets. "European consumers prefer olive green and navy blue for easy styling, whereas Japanese consumers love colourful prints. We mainly apply a well-developed thermal transfer technology on prints to achieve beautiful patterns, which can be printed on the entire piece of fabric or on tailored fabric pieces. The minimum order quantity is one, and the cost is the same for single colours and multiple colours. We usually get orders with quantities of more than 100, and the technology we use is perfect for small orders."

GGM also owns Hand Knit, its own hand-woven hat brand from Nepal. "After the earthquake in Nepal, our boss wanted to help the local people affected by the quake. He went there in person to learn about the situation and got to know a local family-owned factory. He assigned this factory to hand-dye and hand-knit all the Hand Knit products, ordering 50 to 100 pieces of each colour for limited-edition sales. We also donate some of the knitted hats and backpacks to social welfare organisations in Vietnam."
Malaysian Market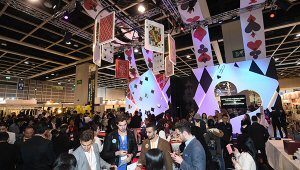 From Hong Kong, GGM connects with distributors in Korea, Taiwan and Singapore. It also widens its network through the twice yearly HKTDC Hong Kong Fashion Week. "We have developed our local retail channels through our participation in the event," said Mr Chu. "We now sell MEI products at ICE FIRE, niko and ..., Citistore and Ngong Ping 360 stores. Recently, we worked on a crossover project with ICE FIRE to launch backpacks branded with both our labels."

Malaysia is GGM's new focus in the emerging markets, as it takes only five days for customs clearance and the country is only a short distance from its Vietnam factory. "At Hong Kong Fashion Week a few years ago, we met a Malaysian chain store that operates more than 30 shops in Malaysia. We started with small orders in the beginning, but at last year's fair, we began discussing large orders. It is a great opportunity for our development."
Related Links
GGM Ltd
Stanley International Ltd