Budding Business
Sales bloom as fresh flowers become regular purchases in China.
The flower sector has been among the beneficiaries of the rise in disposable income of Chinese mainland consumers. The overall value of the sector has grown rapidly in recent years, with the total value of the 2017 spend expected to have been around Rmb200 billion (US$30 billion).

Growth in the online sector has been even more dynamic. According to a study by AliResearch, between 2014 and 2015, sales of fresh flowers, green plants and other horticultural items grew by more than 93 per cent across all of the retail platforms operated by its parent company Alibaba, the Hangzhou-based e-commerce giant.

The online flower sector has also spawned several specialist players, including Shanghai-based FlowerPlus and Beijing's Huadian Shijian, both of which have secured funding in excess of Rmb100 million. Much of the growth in online sales can be attributed to the popularity of WeChat and other social-media channels, which are said to have helped revolutionise the way fresh flowers are purchased.

According to China's Fresh Flower E-Commerce Market Research Report 2017Q1, conducted by iiMedia Research, a Hong Kong headquartered third-party data-mining specialist, China's e-commerce fresh flowers market was worth Rmb16.88 billion in 2016, a figure expected to exceed Rmb60 billion by the end of next year.

Testifying to this growth in online sales, FlowerPlus has served seven million customers since opening two years ago and currently handles more than two million orders a month. For the whole of 2016, the company had a turnover of Rmb300 million, and in the first six months of 2017 alone, a turnover of Rmb400 million.

The surge in the value of the sector has not been lost on many overseas players in the fresh-flower market. Until recent years, on average, less than 10 per cent of the exhibitors participating in mainland floriculture/horticulture expos were based outside of China. Now, overseas exhibitors account for about 60 per cent of the floor space of all such trade events.
Everyday Purchases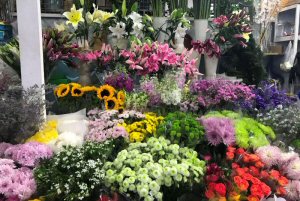 Following the Central Government's 2012 move to promote frugality, there was a dramatic drop in the level of flowers purchased by businesses and official bodies.

Since then, increased spending by individual consumers has more than made up for the shortfall. In another shift, mainlanders are buying fresh flowers on a daily basis instead of restricting such purchases to the festive seasons – most notably the Mid-Autumn Festival, National Day and Lunar New Year.

According to Wang Chunbo, the head of China Great Wall International Exhibition's Floriculture and Horticulture Division, the first two years following the austerity measures were the toughest, with many fresh-flower companies forced to rethink their operating models. From 2014 onwards, however, the restructuring began to bear fruit.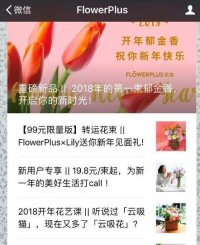 The rise of e-commerce and WeChat stores has also had a direct effect on the product range on offer. With many larger flowers and plants too bulky and cumbersome to be easily delivered, many online flower businesses now primarily offer smaller, more easily packageable products.

The market is expected to undergo consolidation in the next two to three years, with businesses that have sufficient capital to invest in the latest technological innovations expected to thrive, while those with little overall understanding of the peculiarities of the sector likely to fall by the wayside.
Domestic Blooms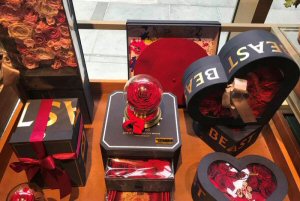 Another factor that will have a clear impact on the sector's future is the quality of domestically reared flowers and plants. While China's expertise in the horticulture sector has greatly increased in the past 30 years, the country still lags well behind many of the world's leading flower-producing nations, most notably Germany and the Netherlands. For domestic producers, closing this quality gap is considered essential if the country is to become self-sufficient in high-end blooms.

FlowerPlus, as with many other e-commerce operators in the sector, obtains much of its stock daily from Yunnan, the southwestern China province famous for its horticulture. Typically, this sees operators striking particular deals with individual flower farmers and cultivation sites. Logistics and delivery, meanwhile, are typically handled via whole-journey cold-chain transportation.

According to Xu Jia, the Head of Public Relations at FlowerPlus, the company currently owns and manages a 5.3 square kilometres of flower field, which it reserves for growing relatively rare varieties, as well as a 50,000 square metres of cut-flower processing facility. It also has cooperation agreements in place with several flower farmers.

Once sourced, flowers are then dispatched to one of the company's seven storage centres, with facilities already in place in most of China's major cities, including Beijing, Shanghai and Shenzhen. Here the flowers are processed before being sent to one of the 186 mainland cities currently served by the company.

In addition to sourcing from Yunnan, many fresh-flower e-commerce operators also import from overseas. This sees buyers dispatched across the world to source particular species and to strike deals with their cultivators. The top-five imported varieties are Dutch tulips and hyacinths, African sugarbushes and Colombian roses and lilies.

All of these varieties are chosen in line with the preferences of female office workers, a demographic that accounts for 90 per cent of all online orders. Typically, e-commerce platforms try to tie such customers into a limited period subscription offer. In the case of FlowerPlus, for instance, customers can opt to receive four fresh-flower deliveries over the course of four weeks for Rmb169.

For more China market opportunities, please visit: http://research.hktdc.com
Hong Kong
Mainland China