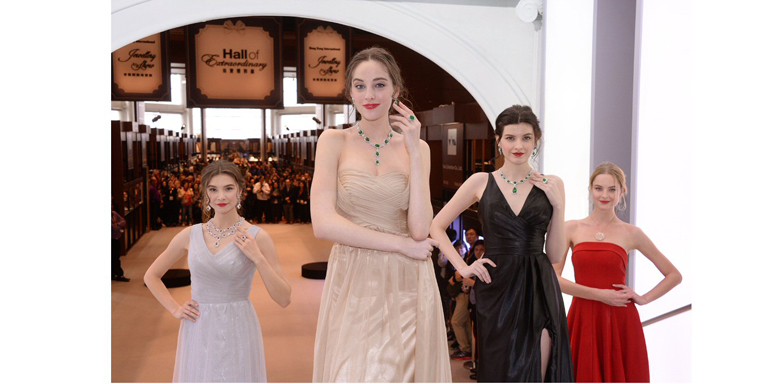 Hong Kong International Jewellery Show
Don't miss Asia's leading spring jewellery show, happening in Hong Kong.
WHAT: The Hong Kong International Jewellery Show offers a wide range of high-quality jewellery and timepiece exhibits, including diamonds, coloured gems and pearls.

WHEN: 1-5 March 2018
WHO: More than 2,580 exhibitors from 39 countries and regions are expected to take part in this year's show.

The fair presents an overview of global markets and insights into jewellery trends. Many countries and trade organisations are represented by group pavilions, providing more opportunities to network and gauge market direction.
WHY: The fair happens alongside the HKTDC Hong Kong International Diamond, Gem & Pearl Show, 27 February-3 March at the AsiaWorld-Expo, showcasing raw materials and gemstones.

WHERE: Hong Kong Convention and Exhibition Centre.

HOW: The registration form is available to download.

And You Can Quote Me: "This is the first time I have come to the Hong Kong International Jewellery Show and the Hong Kong International Diamond, Gem & Pearl Show to source new items and to look for new suppliers. I have made 20 good contacts at the Diamond, Gem & Pearl Show and bought more than US$200,000 worth of diamonds and semi-precious stones. At the Jewellery Show, I bought several pieces of antique jewellery because I have clients looking for antique jewellery pieces that are collectors' items. The Hong Kong International Jewellery Show is the best place for me to see the latest jewellery trends in terms of designs, colours and price points. I'll definitely come again next year." (Jacov Joshach, Partner, Blue White Group, Italy, talking about last year's fair.)

For more information, please visit: http://www.hktdc.com/fair/hkjewellery-en/