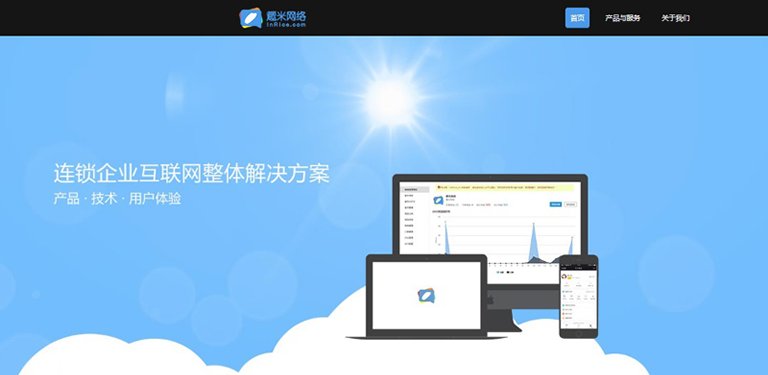 https://hkmb.hktdc.com/en/1X0ACZCR
China's Social Media Marketing (1): Assistance of Professional Teams in Sales
Exclusive interview with Wu Wei, CEO of InRice.com
Companies are going to have to learn new skills to take advantage of the boom in social media. That's the view of Wu Wei, CEO of InRice.com, who says: "Mobile Internet services are developing by leaps and bounds on the mainland. Companies must use their eyes and ears to find out how the mobile web and social media work before they can learn the knack of using social media in brand marketing". In this exclusive interview, Wu analyses the impact of social media on consumers and how brand owners can expand their mainland operations through social media.
Using Big Data as a Marketing Tool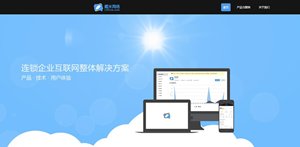 InRice.com developed out of the Internet marketing department of Hantele, a communications company which provides telecom operators with big data analyses of mobile phone users, helps clients understand the surfing habits of mobile phone users, and assists business operators in providing mobile Internet services.
Two developments in 2014 led to a rapid increase in demand for the department's services – the introduction of 4G on the mainland, which greatly increased mobile Internet speed, and the launch of WeChat Red Packet during the Spring Festival period that year which triggered a huge growth in the number of social media users. As a result, increasing numbers of businesses began to realise the importance of the mobile Internet and social media and wanted to make use of these channels in brand marketing. In order to take advantage of this, InRice.com was established as a company which could provide total solutions for e-marketing and social media marketing.
InRice.com currently focuses on services in three areas and provides total mobile Internet solutions, such as establishment and management of mobile Internet portals [1], marketing and promotion, and improving turnover:
Providing traditional enterprises with information solutions, including helping to create and manage corporate mobile portals, such as corporate apps, official Weibo and WeChat public accounts, and connecting mobile devices with background clients and sales figures to form a closed-circuit loop of marketing and sales on the mobile Internet.

Helping businesses plan and implement operational and promotion strategies on e-channels like WeChat public accounts, official Weibo and corporate apps. This includes services like content provision, fans management, promotion of festive activities and media co-operation. In the case of content provision, for instance, dissemination may take the form of graphics, videos and animation. For fans management, solutions for recruitment (attracting new customers), vitalisation (increasing the number of active users), retention (preventing user loss) and conversion (getting users to make purchases) can help to boost the number of fans, browsing rate and conversion rate of e-publicity.

Helping boost turnover through the optimised management of mobile Internet portals and the implementation of a series of marketing strategies.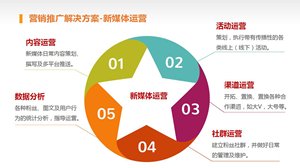 Explaining how InRice.com experience can help its clients, Wu said: "To do a good job of marketing on the mobile Internet, you need all kinds of knowledge and expertise, including product knowledge, marketing knowledge, publicity skill, graphic effects and so on. Understanding consumer mentality is also necessary. You cannot do all this without a team of very experienced people. The cost-effectiveness of trying to do this in-house cannot compare to that of using and co-operating with an outside professional team. They have a wider exposure to different products and their professionalism is just in a different league."
How "We-Media" is Changing the Market
The boom in social Internet use has created a new climate of participatory media, which some have labeled the "we-media" [2] age. In Wu's view, this means everyone has become a reporter. Consumer information circulates increasingly fast and becomes more transparent. Comments about products, good or bad, spread quickly within circles of friends, changing the way consumers obtain information and shortening the decision-making process for shopping.
Explaining how this phenomenon is helping businesses and consumers deal with today's changing circumstances, Wu said: "In the past we all used the mass media and TV and newspaper advertising to publicise our products. Now, with the rise of Weibo, WeChat and other social media, more information channels are available, but we find it much more difficult to choose than before. When we shop online, there are so many products of the same kind to choose from, with different prices and different reviews. How do we choose? It is at times like this that circles of friends in social media show their strength, because people tend to trust people they know. Recommendations by friends are more trustworthy."
Wu's view is that the rise of "we-media" has reduced the distance between companies and consumers. Pointing out that companies can now use IP-marketing [3] and personalised brands to help establish brand preference and loyalty and attract a greater following, he said: "In the past, promoting brands through traditional media created a sense of distance. People heard about certain brands but were unable to have direct contact with them. With "we-media", consumers can have a direct dialogue with the brands and even talk personally to the brand founders or CEOs. There is less distance between the consumer and the company and this helps to improve communications."
Wu noted that another important development is the rise of what are known as Key Opinion Leaders, or KOLs – consumers with a strong social media presence and the ability to create and influence conversations about products. Many KOLs have attracted large and loyal followings, and by making use of WeChat stores, applets and other tools, they are able to shorten consumers' decision-making processes and encourage transactions. Wu said: "Followers of KOLs [4] will have faith in the products pushed by these influencers because they trust them. Fans will become a formidable force as more KOLs engage in brand promotion and product sales."
Pointing to several well-known examples where KOL marketing has paid off, Wu added: "Success stories include financial writer Wu Xiaobo selling his own brand of 'Wu Wine', fashion blogger Becky Li selling cars in her blog, and Chu Shijian setting up the company Chu Orange to sell oranges."
What Products are Suitable for Sale on Social Media?
In Wu's view, however, not all products and services are suitable for sale on social media – products, for instance, with a small number of target customers or those which involve a long decision-making process. "An independent beauty salon with one shop that serves the local community cannot sustain a steady flow of customers even if it publicises itself on the social media because consumers in other districts are unlikely to travel to it," said Wu, illustrating the point with one example. "Even if it can attract customers, it may not be able to serve everyone who comes."
For products with a long decision-making process, such as automobiles or property, Wu pointed out that although the brand owner may make use of social media to increase publicity and attract consumers, it is far more difficult to complete deals for these kinds of products directly via social media.
However, according to Wu, fast-moving consumer goods or services are eminently suitable for sale on social media. Every family needs to purchase goods like food and household items at least once a month. Brand competition for these products is keen. Brand owners can use social media to interact with consumers and boost brand loyalty. Wu said: "The chain-operated pharmacies, bank credit cards and investment products, and telecom companies we are serving now are high consumption frequency services and products. In comparison, something that may only be used once or twice in a person's lifetime – such as cord blood storage service – has little connection or interaction with consumers and is not very suitable for marketing on social media."
"Big Budget Big Publicity" or "Spend Money on What Matters Most"?
In Wu's view, it is important for companies to tailor their use of social media to their size, as the same approach will not be suitable for all. Big brands with a lot of resources, for example, may find it most effective to take the "big budget big publicity" approach, using network media and KOLs in large-scale brand publicity campaigns to gain exposure and rapidly position its products as the leading brands in their field. Pointing out the advantages of this approach, Wu said: "It is definitely not cheap to work with KOLs, but for big companies and big brands, brand marketing is long-term investment. Advertising cost spent today boosts sales volume over the whole year."
Small and medium-sized enterprises (SMEs) and new brands with relatively limited resources, however, usually cannot afford large-scale advertising. They have to take the approach of "spending money on what matters most" and accurately choosing promotional channels with a higher price-performance ratio and higher short-term returns. Wu's view is that SMEs need to focus on how to achieve better coordination of their communications and marketing.
Wu suggested that companies should plan and integrate the use of their resources according to their individual requirements. In the case of online channels, this might mean working out how to use loyal fans to appeal to other potential customers, or how to choose niche-market KOLs with a higher price-performance ratio as a channel for disseminating information about their products. For offline channels, it could mean considering using new media (such as unmanned supermarkets, photo printers or a Toreba claw machine [5]) for publicity.
KOL marketing and WeChat team marketing are two of the more popular means of social media marketing today. However, Wu pointed out that not all brands and products will find these means suitable for them, saying: "Take WeChat teams, for instance. Their first consideration is whether or not there is sufficient gross profit. If the gap between supplier price and retail price is too small, they may not be willing to take the job."
He added: "It might be better for some companies, especially SMEs, to work with new WeChat malls, such as the Lingnan Youpin WeChat mall under the China Mobile group. It has a big user base but does not have that many products on the shelf because it is just starting. As a result, it is currently soliciting businesses with offers of free entry and advertising."
Co-operation the Key to Success
InRice.com has long ties with many brands and a great deal of experience in helping them improve the efficiency and accuracy of their marketing. Over the years, Wu has discovered that success in this field is impossible without the full co-operation of brand owners. He explained that they cannot just leave everything to their partners, saying: "This is not true co-operation. The brand owner should try to learn and grasp Internet know-how. They should at least be able understand the vendor's presentation and judge for themselves whether it is suitable for them."
Wu added that, for any partnership to work, it is crucial to have the staff and resources in place. He said: "A brand owner should, for instance, appoint a special contact person to communicate with the vendors so they know the selling points of the products and can do a better job of publicising them. And the financial and material resources must be in place when they're needed. For example, the brand owner must prepare enough gifts and souvenirs when interactive activities with fans are planned."
Wu also said that it was important for the brand owner to have a clear perception of his or her overall brand strategy. That is, he or she should know what they want in terms of positioning, anticipated target and strategy so that the Internet vendor can get a basic idea of the overall strategy of the brand and solve problems of execution.
Get to Know the Internet in China
Wu suggested that Hong Kong companies wishing to utilise the mobile Internet and social media on the mainland should use their eyes and ears to try to get a better understanding of how it works there. They should also be clear about how they want to use it – whether they just want to have a go, or instead see it as a medium- to long-term strategy. Different mentalities call for different strategies and methods. Wu encouraged Hong Kong companies to get more involved in mainland Internet activities and circles, and even organise delegations to take part in courses and talks on mobile Internet and social media marketing in Chinese cities. He says that only when they have a better understanding of the situation on the mainland will they be able to learn the knack of using social media for brand marketing.
---
[1] Mobile Internet portal refers to communications software, apps and so on installed on mobile devices (such as smart phones and tablets).
[2] We-media is about individuals or enterprises using the Internet to send information to specific individuals or non-specific groups. We-media platforms include blogs, Weibo, WeChat and public forums.
[3] IP is the abbreviation of intellectual property, but IP as used on the mainland today also refers to movies, television, literature, games, animation and other resources suitable for secondary or multiple adaptation.
[4] KOLs are influencers with over 100,000, even millions of fans.
[5] Toreba claw machine is an app for players to control a real claw machine remotely. Players can play any time and the webcam will show the whole process of the working of the claw. The service operator will deliver the prize to the successful player.
Information Technology
Advertising Services
Mainland China
Mainland China