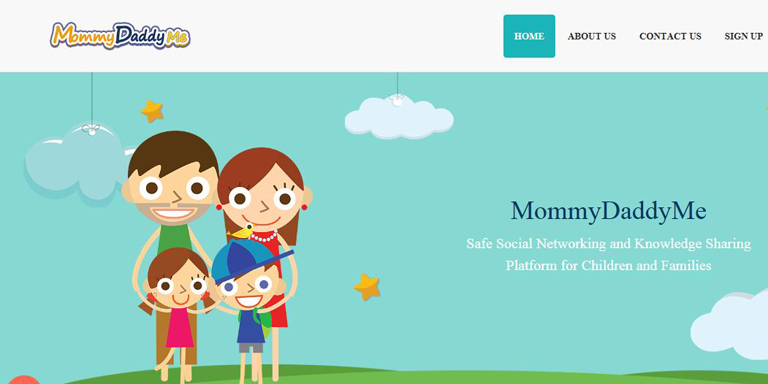 https://hkmb.hktdc.com/en/1X0ACXPK
Keeping Kids Safe Online
Mommydaddyme offers a secure children's online platform with social networking and knowledge-sharing capabilities.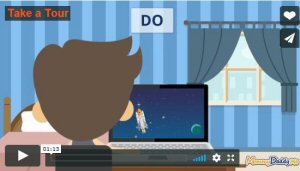 Connecting children, parents and educators in a safe and friendly space, MommyDaddyMe.com is a global social networking and knowledge-sharing platform that helps children connect with friends, learn from educators, and collaborate with family members.

The idea for the site came in response to the 2012 Sandy Hook Elementary school shooting in the United States. Javed Rahman, his wife Leslie Wang and their daughter visited the school to pay their respects that winter and felt compelled to do something positive following the tragedy. "Those negative events made us think, 'now is the time to do something meaningful, something that helps children and families'," says the Bangladeshi-born Hong Kong resident.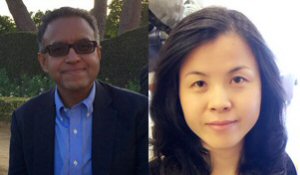 After leaving the financial services industry – Mr Rahman was previously Managing Director and Head of Asia at fund and corporate services provider Alter Domus – the couple co-founded MommyDaddyMe.com, taking roles as CEO and COO respectively, and have spent the past two years building the platform. Headquartered in Hong Kong with a presence in Shenzhen, New York, Kochi, Singapore and Dhaka, the company plans to expand further into China and the Americas, as well as Europe and Africa.

With opportunities for children to link up with kids from around the world, MommyDaddyMe encourages connectivity and exchanges with those from other cultures and geographies. Parents are given tools to control how and when children access the site and can actively engage in their children's communication and development, including observing online tutoring sessions, says Mr Rahman.

MommyDaddyMe's Family Glue Time is designed to encourage quality family projects and fun interactions between parents and children. It also offers parental education service as well as professional online video workshops and offline activities designed to help parents better understand their children's behaviour. Another useful feature allows parents to set access time for children.
Security is Key
Mommydaddyme's mission is to build an online playground for families and children and promote community involvement, with an emphasis on offering a secure environment. "As a father of a 10-year old, I'm very concerned about children's online safety – I'd rather have a smaller number of verified users [than jeopardise security] so we can stay true to our mission to be a safe website," he says.

In order for a child to use the site, the parent has to first register an account with mommydaddyme and verify their identity. To access the messaging platform and connect with similar children based on age, gender and interests, kids need parental permission to connect, Mr Rahman explains. "Users can then create albums, show off their talents, have competitions and post pictures, while parents have a dashboard so they can always see who their children's friends are and which photos have been exchanged."
Sourcing Funding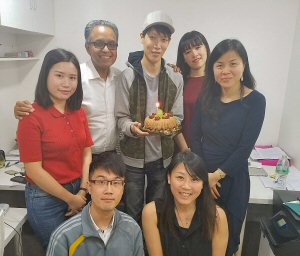 After the couple set up mommydaddyme.com, Moses Tsang, the former Chairman of Goldman Sachs Asia and current Executive Chairman of AP Capital Holdings Inc, became a seed capital investor in the company. The start-up hopes to go to market in the next month or two and raise between US$5 million and US$7 million to fund further product development and market expansion. "We plan to integrate augmented reality and new technologies to enhance learning and knowledge-sharing experience for children, and expand into several other major markets."

While Mr Rahman is confident the platform can be a significant revenue generator, having a positive impact on society is uppermost in the team's minds, and knowledge-sharing is one of the most important aspects of the site, he says.
Hong Kong Appeal
Compared to other major cities, Mr Rahman says setting up business in Hong Kong was more straightforward. "There's a flexibility here, the government makes decisions very quickly, and it's very easy to get business certification, while the Hong Kong rule of law is very strong and transparent. Its proximity to Shenzhen's technology innovation is unparalleled," he says.

Partnering with schools and various tutoring centres to access mommydaddyme's content and services is part of its plan to raise the company's profile and grow the number of users. The start-up is currently working alongside local educational institutes and learning centres and plans to host offline events at shopping malls to promote its offerings. "We are in the process of building an institutional interface and will invite schools to use us almost as their Intranet, so they can access all our content and services," he says.
Telecom Calling
In addition to Hong Kong, the CEO is confident that the platform can do well in developing countries such as India, Bangladesh and Vietnam, where parents are hungry for their children to access a Western-style education and services. Another strategy involves partnering with telecom providers, with the start-up currently in discussion with one of the world's fastest-growing telecom companies that boasts 50 million users. Mr Rahman says it plans to co-market services with telecommunications providers in various markets and offer exclusive discounts to users.

Me Rahman says the company aims to become a leading international children's platform. "Our sole objective is to grow the business and focus all our energy into it – I wake up excited to go to work and don't go to sleep without thinking about ideas and strategies."
Related Link
MommyDaddyMe
Technology
Education & Training