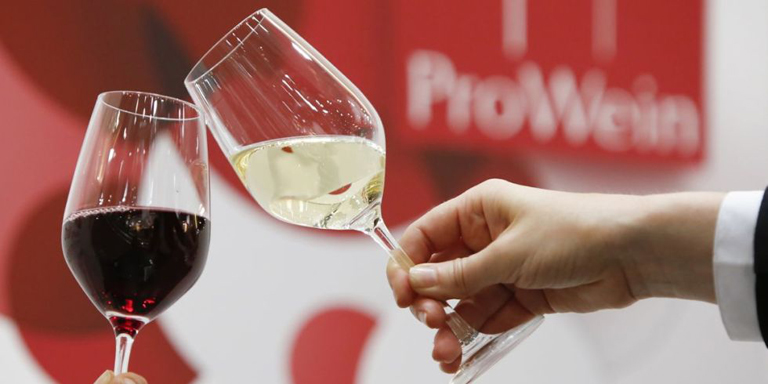 https://hkmb.hktdc.com/en/1X0ACXLO
Toasting Boutique Brands in China
Lesser-known wines persevere at ProWine China amid an expansion of the Chinese mainland wine market.
In 2016, the Chinese mainland debut of ProWine China attracted 12,431 visitors – of which 10 per cent came from outside China – as well as 650 exhibitors from 37 countries and territories. One year later, the show has seen a 20 per cent increase in the exhibition area and a concurrent rise in the number of exhibitors.

China is set to become the world's second-largest wine market by 2020, according to Guillaume Deglise, Chief Executive of the Bordeaux-based Vinexpo. "Its consumption, though, is still relatively low in terms of population, with a per-capita level of just 1.34 litres recorded for 2016.

"In total, there are said to be 38 million wine drinkers in China. Despite this, in popularity terms, it still lags behind a number of spirits, most notably baijiu [a traditional Chinese liquor], whisky and brandy."

Despite the clear potential of the Chinese mainland market, making inroads into China is far from easy, particularly for lesser-known brands. While the premium Champagne marques, for instance, are often ostentatiously featured on tables at Chinese nightclubs, many smaller Champagne producers have struggled to gain similar acceptance.

"If you're not a famous brand, it's even difficult to find a willing importer," said Caroline Ariston, Export Manager of Aspasie, a family-owned Champagne house in northeast France. "Overall, though, the biggest problem is the market's relative lack of sophistication, with many Chinese consumers thinking that all Champagne tastes the same.

"This year, though, we are here to show who we are, where we are positioned, and why we taste different. I believe we are about to make our big breakthrough, but getting to this point has taken a huge investment in terms of both time and money."
Low Price Points
Avanzi, a family-owned wine producer from the Lake Garda region of northern Italy making its second appearance at the event, has a similar story. According to Export Director Nicola Avanzi, the company made mistakes when initially eyeing the China market, particularly with regard to dealing with importers that were solely concerned with low price points.

While conceding that wines from the Lake Garda region remain largely unknown among mainland tipplers, she was confident that the company's export prospects were looking up. "In the past, we primarily serviced our domestic market. Now, 60 per cent of our output is exported and we are sold in 18 countries."

One company that seemed to be encountering fewer difficulties at its fair debut was Alexander Valley Vineyards, a California producer exhibiting in its home state's pavilion. Having raised its production levels recently, it was keen to secure new export orders, with China topping its target list.

"There are clearly plenty of opportunities on offer here and not all of them relate solely to China," said Harry Wetzel, a partner in the family-owned business. "We had one guy from Portugal who was interested in importing our wines to his home country and to Russia."

In the past, the majority of the company's wine was distributed in North America, with California and Texas alone accounting for 50 per cent of its annual sales. Following its capacity upgrade, it now produces two million bottles a year, with Cabernet Sauvignon accounting for a slim majority.
Ararat Wine Region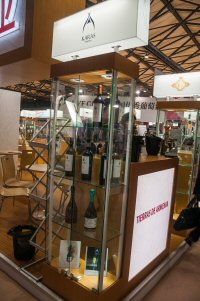 At the debut of the Armenia pavilion in the 2017 show, at least one of the country's producers – Karas, a 15-year-old winery based in the Ararat Valley region – said it had already seen considerable interest from potential Chinese customers. "We are geographically much closer to China than many other wine-producing countries, such as Chile and Australia, which gives us something of an advantage," said Gabriel Rogel, the company's Head Winemaker. "Currently, though, our biggest market is Russia, which seems to have a real taste for our blended red."

Less able to leverage on its proximity – though no less optimistic – was Holden Manz, a relatively small producer from South Africa's West Cape region. Despite only producing about 130,000 bottles a year, it has been successfully selling in China since 2014.
"There is clearly more interest this year," said Gerald Holden, the co-owner of the business. I already have the WeChat details of 44 potential buyers.

I am optimistic that South African wines will do well this year. We've been wholly unaffected by the bad weather and fires that have bedevilled other wine-producing regions and we also have a robust price and quality proposition.

"At the moment, China is our fourth or fifth-largest market – after South Africa, the United Kingdom and Germany. It's a very volatile market, though, and we are still coming to terms with the varying regional wine preferences."
High Spirits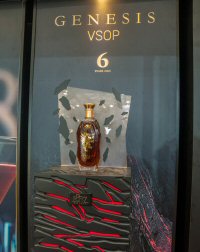 While mastering the differing wine palates of China's various provinces, municipalities and autonomous regions may be challenging, it pales in comparison to the obstacles facing exhibitors marketing Madeira, a fortified wine that remains largely unknown among the majority of mainland residents. Despite this, Portugal-based Blandy's has persevered and, in the past 10 years, has built a small but loyal following for its range.

"The China market is still in its infancy and we primarily sell to the UK, the US and Japan," said Nelson Calado, the company's Marketing Director. "It's really a question of education, although at this particular show, we have met a number of attendees who are quite au fait with Madeira wine. That, though, is quite unusual."

While wine producers dominated the event, there were also a number of spirit producers in attendance. One of the more unusual – 1887 Unicis, a high-end brandy – came courtesy of the Armenian pavilion.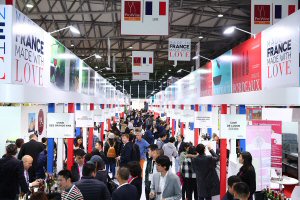 Nicolas Liegeois, the French-born entrepreneur who founded the company, was so impressed with the quality of the brandy he was served during a stay in Armenia that he established his own winery in the country and set about creating a high-end brandy customised for the French palate. Just over 12 months ago, the brand made its mainland debut.

"We've had a great reception in China," he said. "In many of the larger cities, it's quite a mature market and people are open to trying new things. You have to be careful about not expanding too quickly, though, as there is a risk of compromising your brand."
For more China market opportunities, please visit: http://research.hktdc.com
Hong Kong
Mainland China