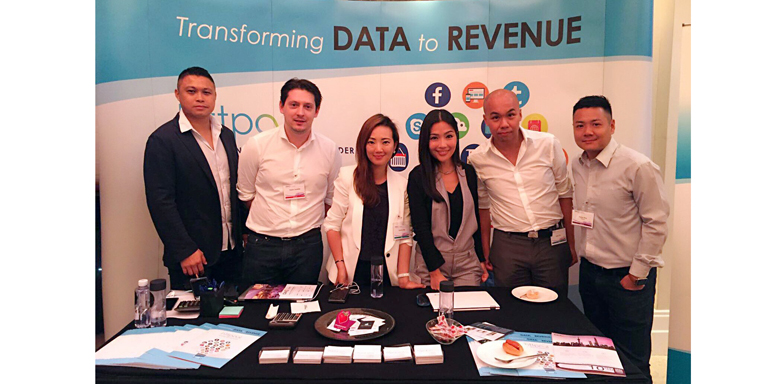 https://hkmb.hktdc.com/en/1X0ACSH7
Optimising Online Channels for SMEs
An international cross-channel advertising network set up its Asian division in Hong Kong to provide cost-effective digital marketing.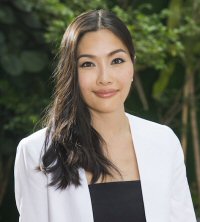 While working for Yahoo in Hong Kong, digital marketing specialists Angie Chung and Charlene Ree recognised the unrealised potential for SMEs to grow their business by leveraging online channels.
Their ambition as aspiring entrepreneurs found the perfect fit when Vienna-headquartered Httpool Group, an international cross-channel advertising network focused on markets outside the United States and Western Europe, approached the duo to set up an Asian division based in Hong Kong.
In 2009, the pair co-founded Httpool Asia with Ms Chung as Managing Director, and Ms Ree as Managing Partner. With Httpool Asia, the two set out to bring the tech giant's proprietary online advertising tracking platform to the end user.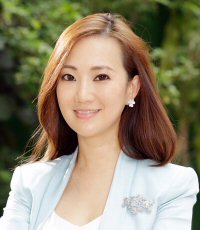 "We understand digital media, and how to leverage the various platforms to drive very effective and cost-effective campaigns – our role is to educate our clients," said Ms Chung. "They don't need to learn the technology; they just need to know how to use it."

At the time, the partners say, Asia was still behind the rest of the developed world in terms of digital market trends. Httpool Asia notably advanced the sector by introducing a number of firsts, including launching the Cost per Visit (CPV) model, which guaranteed clicks on a banner, as well as the quality of the clicks to ensure audiences learned more about a product or service. They say the company was also the first ad network to operate an "ad exchange," the first-generation real-time advertising space bidding "trading desk" in Hong Kong.
Carving a Niche
With their knowledge of online optimisation and multiple metrics of efficiency, the women quickly carved a niche as Hong Kong's leading performance solution provider across digital channels. The business now runs at least 1,500 campaigns annually, working with 200 brands, including Hong Kong conglomerate Sun Hung Kai, AXA, Standard Chartered, Lenovo, the Hong Kong Tourism Board and appliance retail chain Fortress.

Recording a 50 per cent year-on-year growth for the past three years, and earnings increasing five times over since 2014, Httpool Asia is currently ranked second globally by revenue for Httpool Group. When it was announced in July 2017 that IMS (a subsidiary of Sony Pictures Television Networks and one of the largest digital ad sales and media companies in Latin America) would acquire a majority stake in the group, Httpool Asia was credited with playing a pivotal role in the acquisition.
Educating SMEs
While many large companies feature among their clientele, it is the lesser-resourced SMEs that can gain the most from online optimisation, they said. Compared to more expensive traditional media, TV or outdoor advertising, online has the lowest entry barrier.

"We position ourselves as educators – a trusted advisor who can help them to grow," said Ms Ree. "We start by helping clients understand their objectives, and how to achieve that correctly online. For example, their goal might be to make sales – but to do that we need to build brand awareness, engage with your potential customers, and convert them in the end. We help clients plan their entire journey, and understand what media channels and strategies can help to achieve their goals most efficiently."

Beyond one-on-one client service, the partners organise periodic seminars for clients, partnering with tech giants such as Google and Facebook. In addition to their online expertise, word-of-mouth referrals have also helped propel the company's growth. As digital advertising remains a fast-changing industry, Ms Chung and Ms Ree enjoy an ongoing relationship with most clients who look to keep strategically ahead.
Managing Growth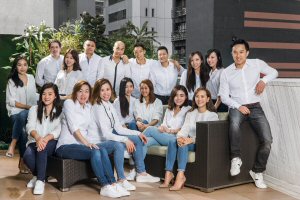 From its beginnings with just the two founding partners, Httpool Asia has grown to 20 employees. Finding a dearth of talent to choose from, they've preferred to hire people "with no experience but raw talent" and train them in both the execution of digital strategy and in the art of client relationships.

While building their business, these two enterprising Hong Kong women have also managed family responsibilities.

"Maintaining a smart and efficient method of working in one of the most demanding industries has been a challenge that we have both embraced and worked relentlessly to achieve," said Ms Chung. "Over the last five years, Charlene and I have each given birth to three children, so we know what it's like to strike a balance between both work and home. Now that our families are complete, we look to new business challenges. We want to continue to work hard for our clients and continue to deliver unparalleled results in the region."
Related Link
Httpool
Advertising Services
Technology