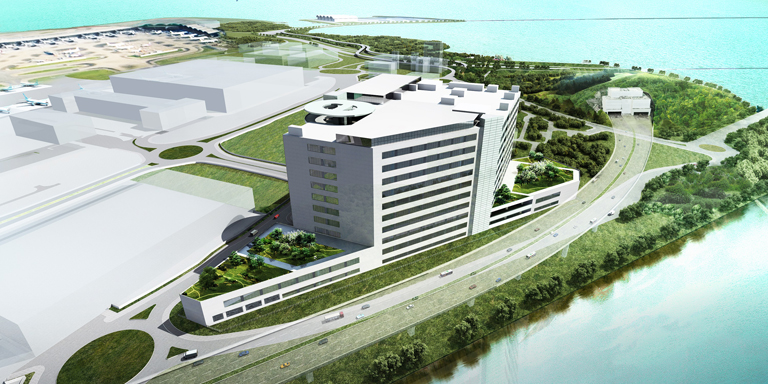 Storage Solutions
A new premium warehouse in Hong Kong is set to boost air cargo growth and facilitate global e-commerce.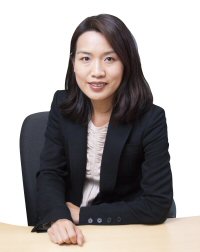 The e-commerce boom in recent years has led to strong demand for premium warehouses in Hong Kong. A new facility located at Kwo Lo Wan (KLW) in the Hong Kong International Airport's (HKIA) South Cargo Precinct is expected to ease the storage crunch once it opens in 2023. Alaina Shum, General Manager, Aviation Logistics, Airport Authority Hong Kong, explains how the new facility responds to rising storage demand in Asia.

Why did the Airport Authority decide to embark on this project?
Since 2010, HKIA has been the world's busiest cargo airport, and its strong air-cargo growth continued in 2017 with tonnage of 4.94 million, representing year-on-year growth of 9.2 per cent. Together with 112,000 tonnes of air mail handled during the year, the HKIA's total cargo and air mail throughput has exceeded the five million tonne mark for the first time.
Notwithstanding its achievement, the market dynamic is changing and the HKIA faces keen competition. Both airports in the Pearl River Delta have expanded their volume with a growth of about seven to 10 per cent in cargo throughput in the past 10 years. The gradual shift of the manufacturing base to the lower-cost Chinese mainland inland cities and other Asian countries suggests that demand for PRD air cargo through HKIA would eventually be affected. Therefore, in the long-term, the HKIA cannot continue to compete on volume alone and must strategise to capture higher-value cargo and the fast-growing e-commerce market.

In recent years, e-commerce retail sales have grown exponentially, and this momentum is expected to continue. In particular, the boom of cross-border e-commerce in China has created enormous opportunities for express and small parcel air-freight delivery. According to a study conducted by Seabury Consulting, cross-border e-commerce in China generated an estimated 1.28 million tonnes of air cargo in 2016.
To reinforce Hong Kong's air cargo leadership, promote trade, and stimulate additional air cargo flow, we recently invited tenders for the development and operation of the KLW premium warehouse at HKIA.

What is the current state of the city's warehouse supply? How will the KLW development meet demand?
Hong Kong currently offers 40 million square feet of warehouse space, with half serving the premium category (ie ramp-up warehouse with modern design and features suitable for logistics tenants). However, with occupancy averaging 90 per cent, this supply – especially in the premium category – is very tight. The new KLW premium warehouse will occupy a site of 5.3 hectares, with an expected gross floor area of approximately four million square feet, making it the third-largest warehouse in Hong Kong. It would increase the supply of premium warehouse space in Hong Kong by 15 to 20 per cent.

How does the KLW premium warehouse compare to other warehouses in Hong Kong?
Our specifications for this facility are very high. We want to future-proof it against long-term logistics demands. As such, we require ramp access to most floors, a ceiling height of at least 6.5 metres, and floor loading of at least 350 pounds per-square-feet to enable the use of large-scale robotics and automation. We believe this is a welcome move for the logistics industry. The facility will be designed with innovative built-in features to attract and facilitate the high-potential segments, such as e-commerce, temperature-controlled air freight handling and transshipment flows, such as regional distribution.

How else is the HKIA helping to ensure that Hong Kong remains a key global logistics hub?
To capture the growing e-commerce business, we have partnered with DHL to expand its Central Asia hub. The expansion will increase DHL's throughput capacity by 50 per cent to 1.06 million tonnes annually. Furthermore, to enhance the capacity and operating efficiency of the existing Air Mail Centre at HKIA, we are pursuing with China Post and Hongkong Post the possibility of expanding the air mail centre at HKIA.

Temperature-controlled air freight, such as high-value pharmaceuticals and perishable products, has grown rapidly in recent years. To facilitate its development at HKIA, we have taken the lead to work with IATA to assist the airport community in adopting the latest industry standard. The HKIA has been recognised as an IATA CEIV Pharma Partner Airport and seven companies operating at HKIA have already achieved the IATA CEIV Pharma certification. In addition, we have been examining various facilitation measures with the Government to promote air-to-air transshipment in Hong Kong.

Once the HKIA's third-runway system begins operations in 2024, our connectivity will further increase, enhancing HKIA's competitive edge as an international air cargo hub.

What other cargo segment is the KLW premium warehouse aiming to serve?
Besides e-commerce, the KLW premium warehouse also targets high-value temperature-controlled airfreight. Being an IATA CEIV Pharma Partner Airport, HKIA is in a position to capture a larger share of this rapidly growing market, where efficiency and high standards are paramount. With its close proximity to the airport, the KLW premium warehouse facilitates the provision of value-added services to attract companies setting up their regional distribution centres in Hong Kong.

What are the factors that will be considered in evaluating tenders for the KLW development?
We invite Hong Kong and international developers with relevant experience and strong track records to bid for the development and operation of the KLW premium warehouse. Tenders will be judged on multiple factors rather than on bid price alone. We expect bidders to have a vision for the future of the air cargo and logistics industry, and a plan to realise their vision with tailored design for the warehouse and its facilities. This is a strategic development to increase air cargo tonnage at HKIA and further consolidate our leading position in the global air cargo industry.
Related Link
Hong Kong International Airport (HKIA)
Logistics & Supply Chain
Logistics & Supply Chain