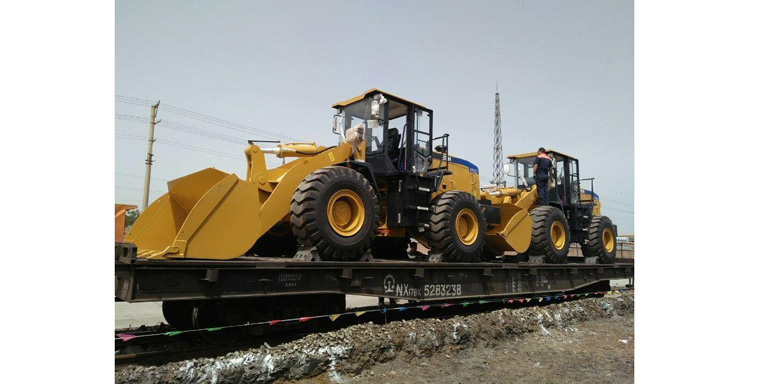 https://hkmb.hktdc.com/en/1X0ACPIF
Traversing the New Silk Road
Swiss logistics firm A.R.T moved its headquarters to Hong Kong to tap opportunities arising from the Belt and Road Initiative.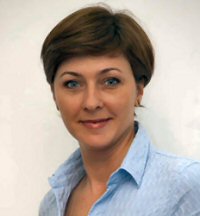 From oversize equipment to dangerous cargo, across continents and thousands of kilometres, no job is too big to handle for Hong Kong-headquartered Air Rail and Truck (A.R.T.) Logistics.

The company provides a broad range of freight logistics services, spanning Russia, Central Asia and the Commonwealth of Independent States (a confederation made up of former Soviet republics), handling complex shipments in hazardous environments. Its specialty is moving heavy, often over-sized freight for the oil and gas and mining sectors, and more recently, in implementing projects for the energy sector and the pulp and paper industry.

When China's Belt and Road Initiative was launched, paving the way for large-scale infrastructure projects in more than 60 countries, A.R.T. Logistics was ready to respond.

Having relocated its headquarters to Hong Kong from Switzerland in 2012, the company had an established network along the New Silk Road, and a solid business platform to work from.

Tatiana Serova, Commercial Director of A.R.T. Logistics, said shifting the head office to Hong Kong had been a major a major push forward for the company, "and revealed many new opportunities for development."
Multimodal Advantages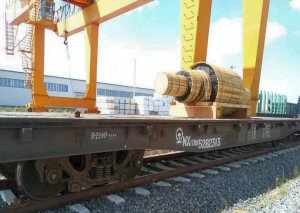 In a historically sea-port city such as Hong Kong, A.R.T. honed its focus on rail transportation in Eurasia. Heavy gauge railway is already in place across much of the two regions, and as a mode of transport, rail is simple and predictable, Ms Serova explained. It's faster and less weather-dependent than shipping, avoids the traffic jams of road transportation, and in the case of heavy cargo, overcomes the weight issues associated with air travel.

In one example, Ms Serova said using a combination of rail and road transportation for a consignment of large concrete pipes from Italy to Uzbekistan (distance 6,386 kilometres) saved the client costs by more than 20 per cent, compared to road transport alone.

Speed is another advantage: using block trains, door-to-door transit times for shipments from various parts of China to Europe are reduced to between 14 and 16 days.

Indeed, rail freight is one of the most in-demand and advantageous services on trade routes in Eurasia now, Ms Serova said.

"We have years of expertise in rail freight in Eurasia. Stable routes have already been formed, and now there are not enough places in the container block trains to meet market need. This shows how trends have changed, and how much in demand rail transportation has become."
Belt and Road Opportunities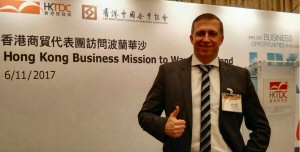 For A.R.T., container transportation on Belt and Road routes has become one of the most important and fast-growing sectors.

"Equipment that used to be sent from China to Europe by sea, or vice versa, involving several transshipments and months of transit time can now be brought twice as rapidly by rail through Dostyk or Zabaikalsk," Ms Serova said.

"Of course, it is necessary to take into account the cost of transportation and possible advantages and disadvantages. But as a whole, we see this becoming one more promising product of the Belt and Road Initiative."

The rapid growth of requests for transportation along the New Silk Road has led A.R.T. to develop its own online rate calculator for shipments between China, Europe and Russia. "This allowed our operating offices in Hong Kong and Frankfurt to immediately calculate the cost of transportation on more than 400 door–to–door routes," Ms Serova said. As well as being an internal tool, A.R.T.'s global customers will be offered access as well.

"After the completion of the current testing phase, our customers will be able to calculate the cost of transportation, check train schedules, place bookings and see the status of all their orders online," Ms Serova said. "Such an online tool is already quite common for the shipping industry, but for rail transport, this product will be almost revolutionary."

Seeing technology as the future of professional logistics, she said that A.R.T. will continue to develop its online tools, while strengthening its presence in the Eurasian market.
Partnerships Bear Fruit
A.R.T.'s commitment to constantly expanding its service-offering along the New Silk Road and developing partner relationships with Chinese railway agents is also bearing fruit. In one of the latest developments, HAO International Logistics Co Ltd, jointly incorporated by Beijing Changjiu Logistics Co Ltd, Harbin Railway Bureau, UTI International Logistics (China) Co Ltd and Port of Dalian Group Co Ltd, nominated the company as a booking agent for its Russia transports.

"It's a great honour for our company to be a nominated agent for one of the most important train operators in China-Russian trade," Ms Serova said. "Having dedicated our expertise in rail traffic for many years, it's also recognition of our experience and market position in this field."
Related Link
A.R.T. Logistics
Belt and Road
Switzerland
Hong Kong
Western Europe