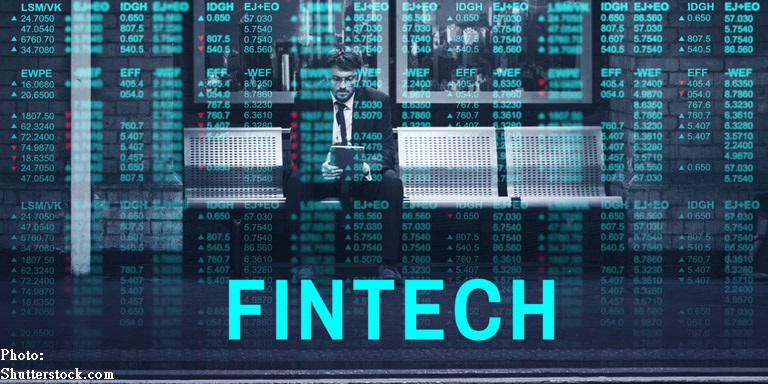 How to Invest in Digital Assets
Hong Kong's Fintech community has published a start-to-finish guide to initial coin offerings.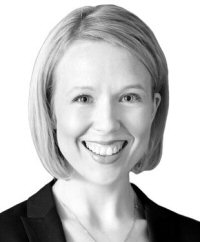 The emergence of Fintech innovations, including cryptocurrencies, will be among the subjects to be discussed at the 11th Asian Financial Forum, which opens on 16 January.

A paper recently published by The FinTech Association of Hong Kong (FTAHK) has outlined best practices for running token sales – often referred to as Initial Coin Offerings (ICOs). The project by FTAHK, an independent, not for profit membership-based association representing the Hong Kong and international Fintech community, is one of the most comprehensive of its kind globally to date.

One of the project leaders, Urszula McCormack, co-Chair of the FTAHK's Policy & Advocacy Committee and a Partner of international law firm King & Wood Mallesons, explains what's in the guide.
What exactly are token sales?
Token sales are, quite simply, a process of generating and selling a new digital asset. While the details change from sale to sale, and token to token, this process typically involves utilising smart contracts, creating blockchain-based tokens or coins that represent certain rights, and then selling them to purchasers who want those rights.

Why are token sales an important part of Fintech?
Two key reasons: very early stage funding and creating a community of project supporters. Token sales achieve this because they act a bit like a "kickstarter" campaign for digital projects – something like a digital pre-paid coupon for a particular platform.

They represent a nascent bundle of maturing technologies (smart contracts, blockchain, Know Your Customer (KYC)) that are accelerating the development of a whole range of projects that might never have seen the light of day through traditional funding routes: from complex new market infrastructure and distributed ledger protocols, to data management and storage, digital identity, energy/utilities, entertainment, advertising and agritech projects.

With roughly US$3.7 billion raised in 2017, more than 200 sales and total market cap of over US$600 billion, token sales are also becoming economically significant. That also introduces a heightened focus on risk – this isn't just a few people mucking around.

Why did FTAHK launch a guide?
FTAHK is a community. A number of us who are active in the blockchain and digital assets space felt that this was a great area where industry standards could make a real impact, and that FTAHK was the perfect platform for it. FTAHK represents so many facets of the tech community – from entrepreneurs, advisors and students through to large international firms.

We felt that there were so many people out there curious about token sales and needing some guidance on what they really involve. They're keen to do the right thing, but don't know where to start.

There's a common misconception that utility tokens sales are unregulated, but the facts matter. Even the pricing mechanism can tip you into financial services laws. You could be criminally liable for fraud. A person can sue you for breach of contract. You have to comply with anti-money laundering (AML), counter-terrorist financing, WMD non-proliferation and sanctions (AML) laws. Lax cybersecurity could make you liable for negligence or worse. But what steps do you actually need to take?

Hong Kong is rapidly flourishing as a hub for emerging technology. After Hong Kong's first token sale in June 2017, there has been a significant groundswell of interest in using Hong Kong as a launch pad for token sale-funded technology projects. Once people see trends, they like to follow them.

At the same time, it's impossible to ignore the risk that goes with this territory. Besides blatant scams and cybersecurity, token purchasers are at risk from information asymmetry because of poor or misleading disclosure, spurious pre-sales at deep discounts, pumping and dumping, insufficient governance controls and – frankly – bad ideas.

We're keen for this to be the first of many projects. We're already planning an update in Q1 this year to deal with post-sale issues in further depth. We are also exploring something similar for AI. A number of us are working on related industry projects, such as custody and exchanges.

What's in the guide?
This is a start-to-finish guide to running a token sale. The guide starts with an overview of what token sales are and where they make sense. We then move into the "core principles" that should inform every token sale. Next are the practical steps that help deliver successful token projects, where we describe what a good roadmap, credible Whitepaper, and strong project team should look like. We talk about pricing, marketing, pre-sales, allocations, lock-ups and token economics. We also dive into some of the really important technical aspects, such as legal structure, regulatory triggers, tax considerations and AML laws. Finally, we provide a concrete suggested AML/KYC white-listing procedure.
Who is it intended for?
We wrote this for anyone seriously looking to launch or sell a token in Hong Kong. It is there as an introduction, reality check, roadmap and checklist for issuers.

Interestingly, the feedback we are getting is that this works as a how-to guide for almost any jurisdiction because the overall principles are effectively the same wherever you go. We have also heard crypto-advisers, purchasers and token due diligence providers using it to help inform them about what a good token looks like.

Any strong token sale does need more than this guide though. I cannot over-emphasise the importance of professional advice about the technical aspects of the sale and the local regulatory/tax aspects that do differ and are rapidly evolving. South Korea, Russia, New Zealand, Singapore, Gibraltar, Estonia, mainland China are just some of the jurisdictions that have signalled or implemented very strong positions on the issue. Writing and auditing smart contracts, understanding token economics, marketing properly and creating a credible token model also need good people.
Why is this guide the most comprehensive globally to date?
This is the first guide of its kind to [practically] step through the process, considerations and pitfalls of a token sale, provide a strong set of industry principles and recommend a very specific set of AML/KYC procedures. We weren't interested in creating social media fluff – pretty pictures and a few buzz words. Instead, we wanted to write something significant and helpful to improve the playing field. So we brought together a team of experienced contributors (all acknowledged in the guide) who had concrete technical expertise and track record.
"Things are moving so fast, there is incredible opportunity, but no one wants this to blow up."
Karen Contet Farzam (from WHub) and I led the project. Other key contributors included Henri Arslanian and his team (from PwC), James Badenach (from EY), Hugh Madden and David Tee (from ANX – a longstanding pioneer in this space), the King & Wood Mallesons digital assets team, and many others.

We continue to be in close contact with our regulators about the evolution of this space. Things are moving so fast, there is incredible opportunity, but no one wants this to blow up. I see so many rubbish ICOs blazing in lights, appearing in Google ads and LinkedIn feeds. I also see digital assets misused and regulation being flouted. However, there are also great projects and well-intentioned entrepreneurs, and token buyers who are learning to distinguish them. This guide is for them.
Related Links
King & Wood Mallesons
The FinTech Association of Hong Kong (FTAHK)