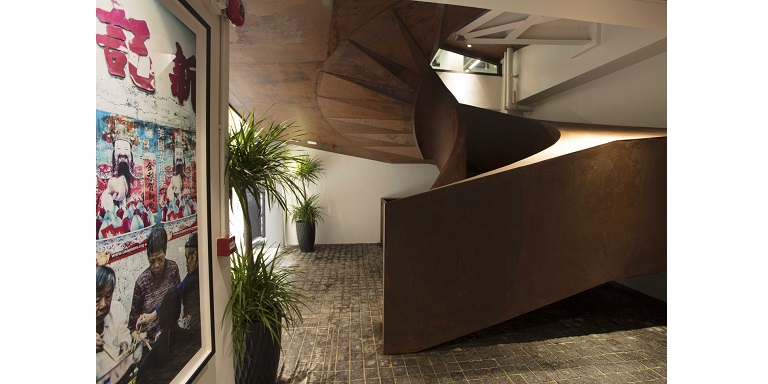 https://hkmb.hktdc.com/en/1X0ACIB7
Space Makers
District15 is helping to reinvigorate Hong Kong's unloved and oldest neighbourhoods by retaining the spirit of these historic neighbourhoods.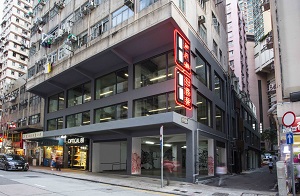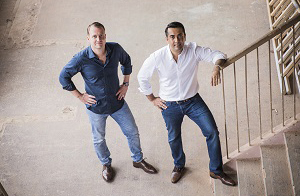 Home to the world's most expensive homes and offices, and perennially among the world's most expensive retail property, Hong Kong's real estate development is not for the faint-hearted. But it also offers immense opportunities for savvy investors.
Such is the case of entrepreneurs Alex Bent and Dinesh Nihalchand, who established the boutique property development company District15 in 2005 to find unloved property in some of Hong Kong's oldest neighbourhoods. The company name refers to Hong Kong's Western District, the 15th of the city's 18 administrative groupings, where the company has found most of its development projects.
District15 invests in areas that are poised for gentrification or about to benefit from infrastructure investment. The company prefers to redevelop and repurpose existing buildings to retain the spirit of these historic neighbourhoods and has a policy of offering space to tenants with ties to the neighbourhood.

"If you can make money and feel good about it, I think that's really important," says Mr Bent. "We look at doing our developments, in retrofitting old buildings, in areas that people haven't really looked at before. The whole point is about driving traffic, that's how you build value. You can't drive traffic by focusing on one particular group; you have to focus on a community."
Nice Niche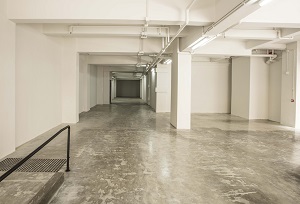 District15's latest project is Yat Fu Lane in Shek Tong Tsui, an area between Kennedy Town on the far eastern edge of Hong Kong Island and Sai Ying Pun. The 25,000-square-foot development is designed to accommodate creative industries, commercial, cultural and lifestyle businesses in one of three larger spaces and a ground-floor pop-up space.
When the building officially opened in August, the owners of the three-storey podium celebrated with an open-air art exhibition. The ground floor space is open to the neighbourhood and invites visitors from off the street into a modern space, with brushed concrete floors and white-washed walls wrapped in a floor-to-ceiling glass façade.
Design as well as philosophy helps differentiate District15. "We have tried to prove the thesis that design builds value," says Mr Bent.
Capital Ideas
District15 has been involved in several success stories in the last 12 years, including the Kush Serviced Apartments, the 11,350-square-foot Tribute Hotel in Kowloon, and the Warehouses On West developments. Each has its own particular look, but each is also on-trend.

"We're not a fund, we don't have captive capital," he says. "We look at opportunities as they come up and then we go out and find the money, as most developers do, and that's how we operate."

Elsewhere around the globe, a boutique development might involve a few million US-dollars. Hong Kong's unique location, its hilly terrain and status as a financial hub means US$20 million is considered a small investment.

"You need to have a track record behind you for anyone to give you that kind of capital," says Mr Bent. "I think the government needs to get a bit innovative on its building regulations. If you look at the building regulations, it is very difficult to accomplish something different from your standard cookie-cutter development."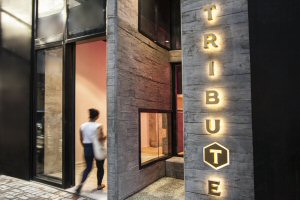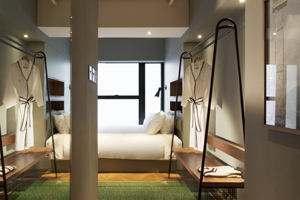 Building a Future
Both founders were born and raised in Hong Kong; Mr Bent studied Chinese and management studies before working in the marketing and operations department for Swire Beverages in Hong Kong, while Mr Nihalchand worked in supply chain management and the finance sector.

Mr Bent says he fell into property development, having never set out to be involved in construction. With application and passion, the pair has worked hard to build a unique business in an often unhelpful business environment. The 2008 global financial crisis was a trying time, Mr Bent says, and the current economic headwinds are among the most challenging the company has faced. However, the pair is keen to continue developing their own brand of property development.
"People have forgotten that it's not just about housing people but that it's about housing people in decent places and it's quality of life as well. We have no choice but to maximise gross floor area, but are we sacrificing lifestyle? That's a big question for a lot of developers," Mr Bent says. "We've made mistakes along the way and we've learned from those mistakes. We've also been sensible too. We've protected our track record. We buy only what we think will benefit our investors and ourselves too," he adds.
"If you want longevity, I think you need to take the risk when you can but when it doesn't feel right, you need to step away."

Related Links
District15
Tribute Hotels
Yat Fu Lane
Building & Construction
Finance & Investment