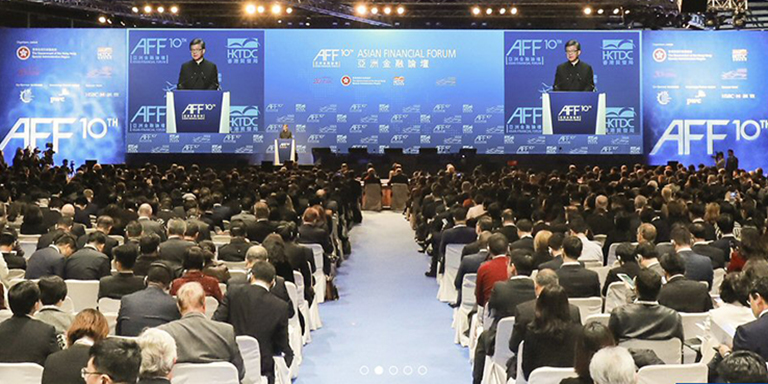 https://hkmb.hktdc.com/en/1X0ACI3F
The Future of Finance
Asia's expanding role in the global economy and financial innovation are key topics at this year's Asian Financial Forum.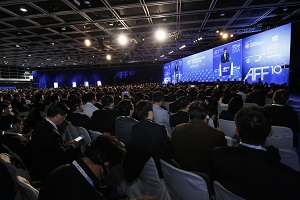 Global business leaders, headlined by former US Treasury Secretary Jacob J Lew, will gather in Hong Kong for the 11th Asian Financial Forum (AFF), to be held on 15-16 January at the Hong Kong Convention and Exhibition Centre.
Under the theme "Steering Growth and Pioneering Innovation: Asia and Beyond," policymakers as well as financial and business leaders will examine topical issues in global and regional economies. Innovation and technology will be a key focus, with dedicated discussions on Fintech, innovations in banking, big data, digital economy, artificial intelligence and robotics.
"Apart from economic and financial topics, we are adding more forward-looking elements from a wider perspective," explained Diana Cesar, who is Chairperson of the AFF Steering Committee, and Group General Manager and CEO, Hong Kong, The Hongkong and Shanghai Banking Corporation Ltd.
"We believe technology and innovation are very important to business and finance, so we have decided to introduce these elements," she said. "We aim to make this signature event a centre of insights and ideas, inspiring business leaders to propel societal advancement."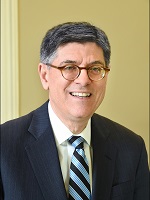 Attendees will hear insights on hot topics in the US economy during Mr Lew's keynote luncheon address on the first day of the forum.
Mr Lew previously served as White House Chief of Staff and Director of the Office of Management and Budget. During his term as Secretary of the Treasury, he is credited with securing US Congressional support to raise the US debt ceiling, averting a US Federal Government shutdown, and keeping the federal deficit under control.
These issues will be touched upon as Mr Lew offers his insights on the global and US economic outlook, including during a separate dialogue session.
AI in the Business World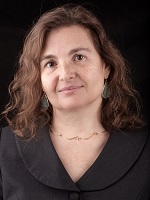 In a keynote luncheon address on day two, Daniela Rus, Director of the Computer Science and Artificial Intelligence Lab (CSAIL) at MIT, will address the latest advancements in artificial intelligence (AI), robotics and machine learning, and how these applications will impact the financial and business sectors.
Rapid advances are taking place in these three fields simultaneously, she explained. "Robotics puts computing into motion and gives machines the ability to move. AI gives machines intelligence that enables machines to see, hear and even communicate like humans. Machine learning aims to learn from and make predictions on data. In our work, we have developed fundamental approaches to representation, modelling and prediction of data and applied these approaches to financial data."
Fintech holds promise not only for verified transaction systems such as blockchain, but also for technologies involving AI, security, data analytics/value extraction, machine learning, trust verification, risk management and privacy advances, Professor Rus noted. She said she looks forward to being part of AFF in Hong Kong, a city that is "progressive and visionary, and a leader in financial services in particular and in business in general."
Leveraging Fintech
Banking innovation consultant and global Fintech opinion leader JP Nicols will speak on how companies from the financial and business sectors can leverage innovation and technology to succeed in the fast-evolving global markets. The Chairman of NextMoney.org is also Managing Director of FinTech Forge, which helps financial institutions develop innovative capabilities internally or through partnerships with Fintech companies.
Mr Nicols will discuss how companies can thrive in an era of digital disruption.
"First, we have to look beyond the next few quarters and understand how new innovations are adopted over time," he said. "Second, we need to define innovation as implementing new ideas that create value. Simply having the ideas isn't enough, they need to be implemented, and they need to add value in some way, whether that is a better customer experience, new revenue streams or lower expenses."
Mr Nicols added that traditional financial services companies have to be willing to partner with Fintech companies. "That is much harder than it sounds, and most of today's so-called partnerships are really just typical vendor relationships." Finally, he said companies have to be willing to change. "We have to understand that innovation is an act of leadership. As Peter Drucker famously declared, management is doing things right, but leadership is doing the right things."
Other Hot Topics
Influential policymakers and business leaders will also examine topics ranging from the global economic outlook to China opportunities to policy directions. Meanwhile, a workshop organised by the HKTDC and the International Financial Corporation will offer a glimpse of how Asia's youth are reshaping the economic landscape, focusing in particular on creating a financial ecosystem that will lead to sustainable economic growth.
To address the growing role of technology in the new global economy, a series of InnoTalks will examine how such issues as Fintech, banking innovation, digitalisation under the Belt and Road Initiative, AI and robotics, as well as big data, digital identity and regulatory technology, otherwise known as RegTech, will reshape the industry and economic development.
"Some of the most disruptive innovations in finance are coming from Asia, and Hong Kong is a natural connection point to the rest of the world."
Matchmaking Sessions
The AFF Deal Flow Matchmaking Session will feature pre-arranged deal-sourcing and matchmaking meetings for project owners and investors. Project presentations will showcase the latest development of specific sectors and projects.
Providing a platform to connect start-up companies with potential investors and partners, the new InnoVenture Salon will include a Startup Showcase, Investors Meetup, start-up project presentations and Mentor Hours, where experienced investors and experts will provide practical tips on setting up, pitching, fund-raising as well as scaling and selling to China and Asian markets. Participating mentors include Alibaba Entrepreneurs Fund, Beyond Ventures, Cocoon Ignite Ventures, Hong Kong X-Tech Startup, Mindworks Ventures, Nest Ventures, VC Growth Partners and Vectr Ventures.
Mr Nicols noted that AFF gives participants an opportunity to take a step back from their daily activities to see how the financial future is taking shape. He said that with its long and proud tradition as a centre of financial services, Hong Kong is uniquely positioned to lead in the future of finance. "Some of the most disruptive innovations in finance are coming from Asia, and Hong Kong is a natural connection point to the rest of the world."

Related Link
Asian Financial Forum