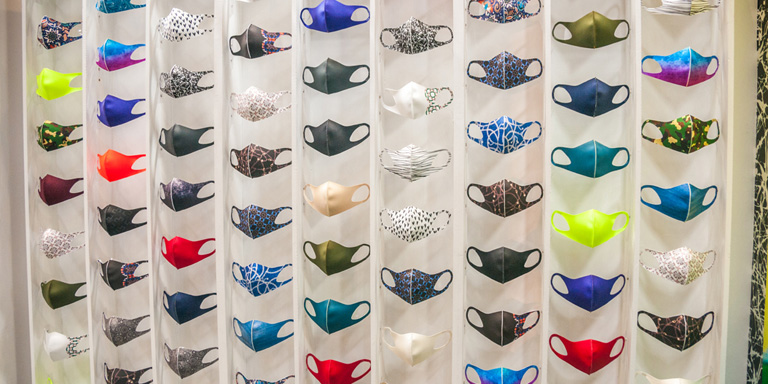 https://hkmb.hktdc.com/en/1X0ACEJB
Niche Market Focus
Fashion suppliers are specialising within the sector to counter the slowing China apparel market.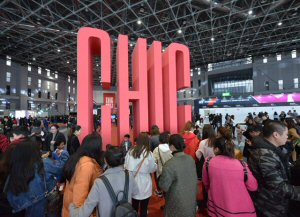 Despite an overall slowdown in the garment sector, many exhibitors at the October China International Fashion Fair (CHIC) in Shanghai seemed to be weathering the storm by exploring a particular niche.

Among them is Shanghai-headquartered Eutropic, which has a notably international focus. Established in 2001, its entire range of down coats for the women's market is designed in Paris – where the company also maintains an office and showroom – then manufactured in the Chinese mainland eastern coastal province of Zhejiang. Ninety per cent of its output is currently exported to Europe, where it counts Monnari, Robert Verino and Camomilla among its client base.

"Our customers are staying loyal and we have a steady stream of new designs coming through," said Wang Lili, the company's Assistant General Manager. "In general, though, the clothing sector is pretty much down all around, largely as a result of prevailing economic factors. With that in mind, it's important for us to be here, so we can meet buyers we haven't worked with before."
Uniform Business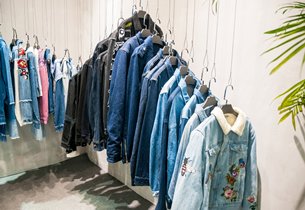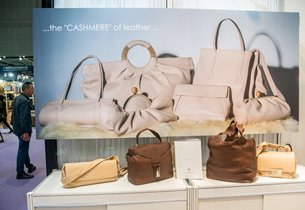 Many garment manufacturers have looked to insulate themselves against recessionary undercurrents by identifying a distinct niche. In the case of Jiangsu-based Eton Kidd, a subsidiary of Sumec, one of China's leading engineering/manufacturing conglomerates, it has set out to super-serve the school-uniform sector. According to Arthur Chan, company Brand Representative, a key element of its success has been a longstanding partnership with Trutex, one of the United Kingdom's leading schoolwear suppliers.

"In China, school uniforms typically consist of little more than a 1980s-style tracksuit. It is our mission to change that as we believe that school clothing should more accurately reflect the overall education culture," said Mr Chan.

Currently, the company supplies uniforms to 1,100 primary and secondary schools across the mainland, including the junior branches of the Fudan and Tsinghua universities and the Nanjing Foreign Language School. Pitching itself as the mainland's leading supplier of more formal, British-style school uniforms, the company also has its own China-based design team. This resource, Mr Chan says, allows customisation of its range of uniforms to individual client demands, including adding school crests if required.
Sporting Niche
Shaheen Garments and Textiles found its niche in the sporting-apparel sector. The Shaoxing-based company was founded by an Iraqi businessman, with its manufacturing initially handled out of Indonesia. For 2017, the company is focusing on its Canary Sports brand, which is exported to the Middle East, Indonesia and several African countries.

"Although our first factory was in Indonesia, we have now been operating out of China for 15 years and see this as our primary location," said General Manager Ahmed Alkubaisi.

"In China, local authorities are keen to incentivise overseas businesses with advantageous land and credit deals, as well as with an initial five-year tax holiday.

India-based Asiya has been selling in the Chinese market for nine years and set up a dedicated sales office in Hangzhou in 2014. Also a niche player, the bulk of its mainland business comes from importing handmade scarves from the Kashmir region.

"While we have our own boutiques in Australia and Nepal, our mainland business is primarily on a B2B basis." said Mr Rah.
Italian Style
While Marianna Casciello has been producing items for third-party brands for a considerable time, it has only recently begun manufacturing under its own label. Already well-established in Italy, it is now looking to make serious inroads into the Chinese and Russian markets.

"All of our clothes are designed and made in Italy," said Ms Barboni. "For us, attention to detail is hugely important and we find we can only get that in Italy. In terms of China, we have already registered our brand here and we are in the process of opening our first shop."

"Until fairly recently, the luxury market in China was all about brand recognition," said Monika Paulinyova, founder and Creative Director of the eponymous accessories label from New Zealand. "People now, though, seem less keen on mass-produced items, which is great news for us. Our bags are very niche and of a very high quality. With this range, it's all about touch – love at first touch, in fact."
Style Masks
This year, one of the most unusual stands at the show was LeMaska, a Seoul-based supplier of face masks for the fashion-conscious. Prior to its official launch in 2015, the company spent three years developing its range of stylish but functional face masks.

The company's high-end Star Lord Collection has developed something of a cult following among Korean and non-Korean celebrities, with Marilyn Manson, the controversial US rock singer, said to be its most high-profile proponent.

"We want people to wear our masks as they would any other fashionable clothing item," said Director Michelle Lee. "To that end, this year we launched our more mainstream Edge Collection, which is available in a wide variety of colours and patterns.

"We also pride ourselves on the fit of our masks. We are the first in the world to create a sizing system for masks that is based on a detailed analysis of people's faces."

The company is now primarily targetting China and Japan, where masks are more commonly worn. But it is also looking to move into India and several countries across Southeast Asia.

For more China market opportunities, please visit: http://research.hktdc.com.
Garments, Textiles & Accessories
Hong Kong
Mainland China