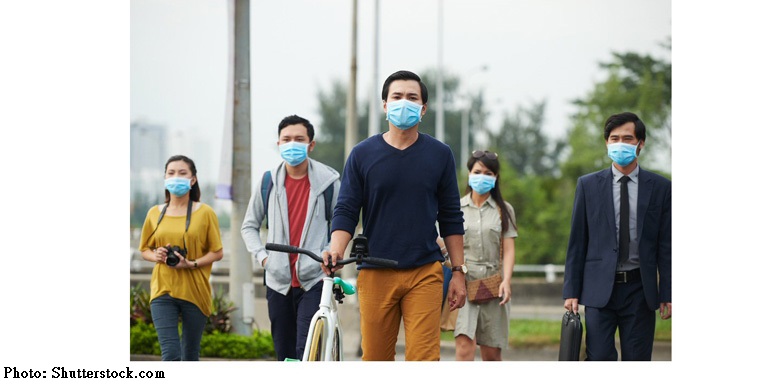 https://hkmb.hktdc.com/en/1X0ACBTA
A Breath of Fresh Air
A Canadian start-up is looking to set up base in Hong Kong to further develop its innovative face mask and expand in Asia.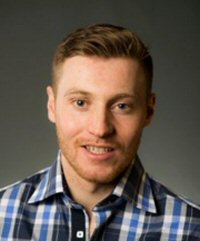 Peter Whitby is co-founder and CEO of O2 Canada, a start-up that manufactures air pollution masks. The Waterloo native was part of a Canadian start-up delegation that travelled to Hong Kong in November to meet with local investors as part of the University of Waterloo Velocity pitch event.

How did you become interested in creating air pollution masks?
In 2014, I travelled to Asia for the first time and discovered the beautiful culture, history and people in China. However, it was late winter and the air pollution in Beijing was severe. My friend commented that he was surprised there wasn't a high-end jacket or scarf with a mask inside to not only protect people, but remove the stigma of wearing a mask. I took the idea and ran with is and it evolved into a pollution mask from a scarf.

What's unique about the product as there are many masks offered in the Chinese mainland market?
The mask is unique in three ways. First is its effectiveness. The University of Waterloo is Canada's most innovative university and we would not be here without the school. We are commercialising research from the University's Air Pollution Research and Innovation Lab and all of our testing and technology comes out of this lab. We extensively tested five leading pollution masks in the market on different- sized mannequins to see how effective they are against PM2.5. We discovered that most masks don't work because they do not seal on the face as air takes the path of least resistance, ultimately going around the mask. We designed our mask to have a perfect seal and force all of the air through the filter. The mask tested superior to all five brands, including 3M, on effectiveness.

Secondly, it is easy to breathe. We engineered the filter to be flat in two dimensions so it has less layers causing resistance. The filter also has an electrostatic charge to attract very small particles. These two elements make it very easy to breathe when wearing the masks. The filters are also interchangeable, so there are filters for commuters and athletes. In the near future, we will release filters for pollen and organic vapours.

And thirdly, it is expressive: We wanted to develop a mask that makes people feel good so we've designed the outer shell to be interchangeable, allowing for different colour pantones and designs.

We started selling the masks at the end of September through our website: www.o2canada.com. We are now preparing for sales in China through our WeChat store and on various e-commerce platforms starting in January.

What were the main challenges of creating the product?
I have a mentor in Canada whose favourite quote is: "they don't call it easyware." Honestly speaking, hardware is hard. It is very difficult to engineer and build a new product and it takes time, perseverance and good manufacturing partners to pull it off. In regards to our mask, building a mask that fits most people and creates a perfect seal has been one of the greatest challenges.

Why did you decide to take part in this fundraising mission to Hong Kong?
Two years ago, O2 Canada was introduced to Hong Kong through the University of Waterloo Alumni Association, which has a tight community of alumni that are working hard to help start-ups from Waterloo in Hong Kong and into China. The group introduced us to Cyberport and the Hong Kong Science Park. It was too early for our team back then, but we are now looking for a home base in Hong Kong. We were introduced to Cocoon Incubator in Causeway Bay and they have been an amazing resource for us here in Hong Kong. We like the idea of working out of this space and working with their team to grow in Hong Kong.

What does the Hong Kong platform mean for O2Canada's business?
It really is true that Hong Kong is the gateway to China. For us, we have a wonderful network of Canadians and alumni from the University of Waterloo that have helped us along the way. Moreover, one of the earliest investors is from Hong Kong and it is a great place to find smart investors. We also do much of our manufacturing in southern China, and Hong Kong gives us easy access to our partners there. Right now we are establishing our 3PL logistics supply chain for both China and worldwide with a Hong Kong partner and looking at incubators downtown as a jump-off point for China.
Related Link
O2 Canada
Health & Beauty
Technology
Canada
Hong Kong
North America