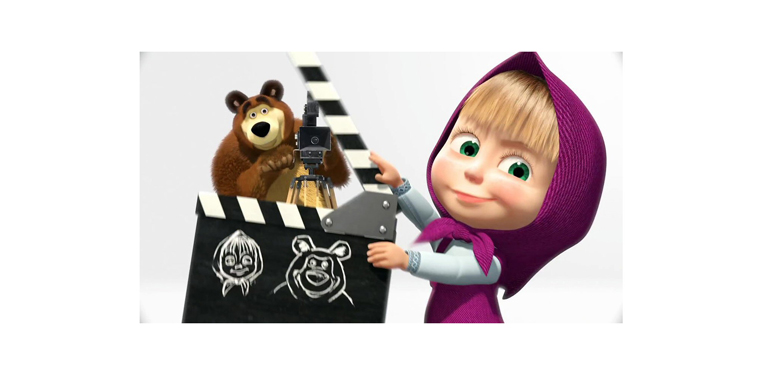 https://hkmb.hktdc.com/en/1X0ACBSB
Licensing Fun in Russia
A new Russian retail chain is seeking toy suppliers for its homegrown animation character properties.
A new range of toys, games and other licensed merchandise inspired by Russia's popular array of animated properties will go on sale via a new retail chain, which is set to open its flagship Moscow outlet in time for the Christmas sales rush. Taking its name from the country's first cartoon-only TV channel, which began broadcasting in 2014, the new chain – Mult – is backed by Digital Television Russia (DTR), itself a joint venture between VGTRK, Russia's national broadcaster, and Rostelecom, the state-owned telecoms giant.

With plans for 10 more outlets to open in St Petersburg and a number of Russia's other key regional cities over the course of 2018, the chain will be trading on the popularity of such homegrown international success stories as Masha and the Bear, Kikoriki and Fixiki. In recent years, many of the country's most popular animated characters have been exported widely, with their adventures broadcast in markets as diverse as China, Israel, Germany and Canada, as well as in many of the former Soviet countries of Eastern Europe. At the same time, the popularity of these characters has seen associated merchandise on sale in many prestigious European outlets, including Berlin's Kauf Galleria and El Corte Inglés in Madrid.

With the new venture said to have already secured the rights to all of Russia's top animated properties, orders are believed to have been placed with some 40 Russian toy manufacturers and importers, with Simbat, the Moscow-based toy importer and wholesaler, playing a lead role. While many of the soft toys on offer will be manufactured in Russia or Belarus, the majority of other items destined for Mult's shelves is expected to be sourced from suppliers in Asia.
Unprecedented Project
Overall, Mult is quite unique in Russia in that none of the country's existing retail giants has been recruited as stakeholders in the new business. This is largely because DTR sees the project as unprecedented and has been keen to keep conventional retail thinking at arm's length, particularly with regard to sales and marketing.

Many Russian retailers in the toys and games sector rely on cross-promotion with related children's products, such as diapers or clothing, but Mult's backers want to take a wholly different approach to drive sales. In essence, they want the new stores to resemble entertainment and child development zones, while providing interactive leisure opportunities for kids and their parents.

In addition, the launch of the new retail operation will not be backed by a big push via conventional media. Instead, it will be promoted solely via the Mult TV channel, with its reach alone believed to be high enough to ensure success, while the close connection between the two businesses will ensure that marketing spending can be kept to a minimum. A similar approach will be taken during the second and third phases of the Mult retail project – the launch of an online sales platform and the further expansion of the store network on a franchise basis.
Hong Kong Opportunity
The launch of the Mult high-street concept is timely, with Russia's licensed-properties sector said to be expanding. Exact figures on the value of the sector, however, are hard to come by. In 2016, the value of licensed cartoon-character-related IP sales and royalties in Russia officially amounted to just US$25 million, excluding the fees accrued to many special-purposes tax vehicles established by a number of overseas IP rights holders to optimise tax savings.

While Cyprus, with its long-standing double-taxation avoidance agreement with Russia, is currently the favoured recipient of such arrangements, there is now scope for Hong Kong to also tender its services. As of April this year, a new double-tax treaty between Russia and Hong Kong took effect, giving the city the opportunity to offer similar benefits to those currently put forward by Cyprus, but with the added inducement of access to its own globally compliant legal regime.

For more market opportunities, please visit: http://research.hktdc.com/.
Licensing
Toys & Games
Russia
Hong Kong
Eastern Europe