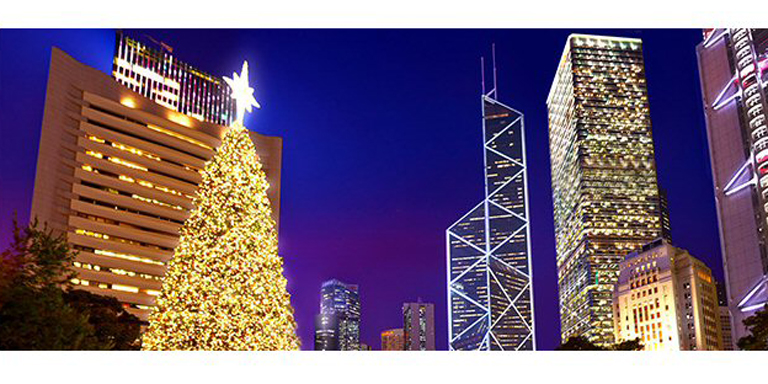 https://hkmb.hktdc.com/en/1X0AC8JT
Bag a Bargain in Hong Kong
Shoppers looking for high-end bargains may want to put Hong Kong at the top of their Christmas list this year.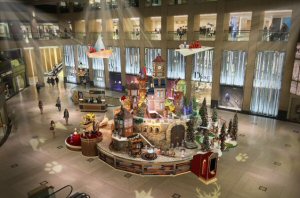 With Hong Kong's retail industry enjoying a period of sustained growth, discounted prices by luxury brands have propelled the sector to lead the rebound. July and September were standout months, when year-on-year sales jumped by four per cent, the highest gain in two years, and 5.6 per cent respectively. As brands and landlords deck their halls to welcome the crush of shoppers expected during their busiest sales period, from pre-Christmas to Chinese New Year, the Hong Kong Census & Statistics Department has affirmed its positive outlook in its latest report: "[We expect that] the near-term performance of retail sales should continue to be bolstered by the prevailing favourable job and income situation, as well as the recovery in inbound tourism."

Sales of jewellery, watches and valuable gifts rose by 14.7 per cent in September, with price-cutting by some luxury brands proving a boon for shoppers.

Data from the latest Mastercard SpendingPulse Hong Kong Report confirms the upward trend. According to transaction records, sales in the health and beauty sector saw the strongest growth, while jewellery, clothing and furniture sales continued to recover in September.

"It is encouraging to see consistent spending growth in Hong Kong over the past five months," said Sarah Quinlan, Senior Vice President, Market Insights for Mastercard Advisors. "It shows better consumer confidence in Hong Kong and also reflects increased spending by mainland Chinese tourists as their numbers rise." Ms Quinlan added that this spending growth "shows that the economy is on more stable footing with consumers leading its return."

Thomson Cheng, Chairman of the Retail Management Association and President at Walton Brown, a company of The Lane Crawford Joyce Group, told the South China Morning Post that "international price alignment strategy," which saw brands such as Chanel and Burberry lower prices in Hong Kong, had encouraged local consumption.
Malls in Festive Mode
Apart from bargains, shoppers are also drawn to the festive flair rolled out each year at Hong Kong's upmarket malls. The Landmark, Central, has embraced an idealised world of child-like wonders as this year's Christmas theme, which was created by acclaimed French illustrators Claire Le Meil and Gwen Keraval.

Their charming display of animated characters, inspired by Santa Paws (the chief dog of Father Christmas in the Disney movie of the same name), evokes ideas to make the world a better place. Installations include a "floating island" supplying the world with unlimited clean water; "expanding buildings" provide homes for all; a boy creating a new robot friend from recycled discarded materials; while a girl creates a special cure-all for much-loved pets. The whimsical ideas, magically made real, represent and embrace the spirit of Christmas. Ventriloquist performances and storytelling sessions promise to entertain children and those young at heart.

The seasonal festivities also feature in the Landmark Hong Kong app, enabling shoppers to enjoy a variety of Christmas entertainment and shopping rewards.
Christmas in Space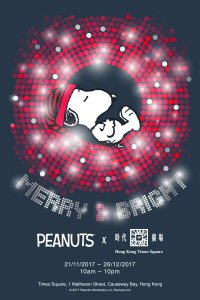 At the ifc mall in Central, Santa Claus becomes an astronaut, and Christmas trees become rocket ships, in an out-of-this-world carnival entitled "Christmas in Space." Visitors can be part of an inter-planetary journey as they take control of a spaceship at the Christmas station, and be entertained by a troop of flying spacemen, space reindeer, and of course, Santa at the Christmas Zoetrope performance.

For social media cred, ifc mall-goers can record a fun animated video or photo of their space journey to share with friends. Additional shopper rewards are also on offer throughout the festive season.

Times Square in Causeway Bay celebrates the season with Snoopy, the much-loved beagle of Peanuts fame. Happy scenes of the aloof, unflappable dreamer as World War I flying ace, great American novel writer, and traveller to the moon will delight visitors of all ages, who can take home a memento from the Snoopy photo booth.

Meanwhile, at Pacific Place in Admiralty, a Christmas Spectacular features entertainment for all ages. Visitors are transported to a magical theatre-land of music and dance performances on stages adorned with sparkling Broadway lights. Gifts and "show-stopping surprises" are on offer as well.
Sky High Views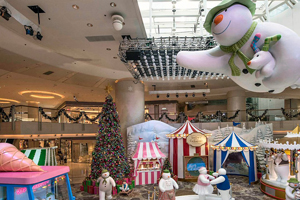 At Elements, the mega-mall atop Kowloon MTR station, a festive theme of The Snowman and The Snowdog celebrates 30 years of this classic British animation. Through 200,000 hand-drawn images, visitors can experience the heart-warming story of a young boy's adventure flying to the frozen north, where he builds a magical snowman and snowdog, which then take him to a party to meet snowmen from all over the world.

A kinetic lightshow, which features Christmas melodies and a remix of music from the movie's soundtrack, has been created exclusively for Elements. The mall's Christmas line-up also includes festive craft workshops and story-telling sessions.

And when you're done with shopping, there's no better place to view Hong Kong's spectacular Christmas lights than from ICC (the International Commerce Centre), the city's tallest building. Directly connected to Elements, its sky100 observation deck offers 360-degree views of Victoria Harbour and the Hong Kong cityscape – with a photo booth equipped with advanced augmented-reality technology to create a lasting memory.
Jewellery
Health & Beauty
Watches & Clocks