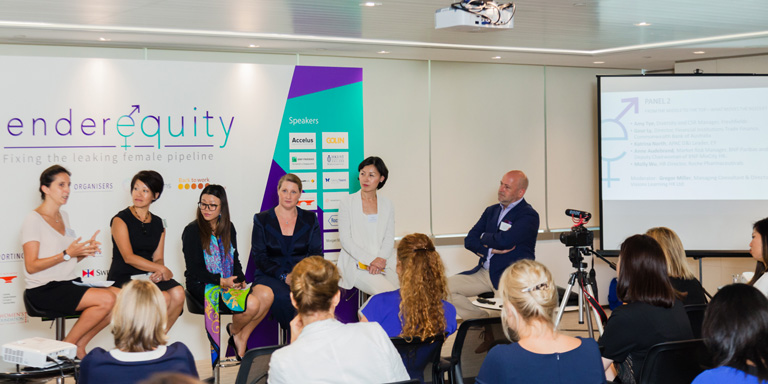 https://hkmb.hktdc.com/en/1X0AC2S2
Career Balancing Act
Businesses big and small benefit from hiring employees seeking flexible hours, says recruitment agency FLEXImums.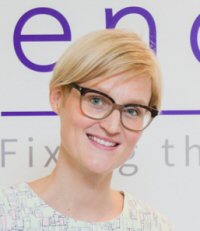 Based on personal experience, Marie Swarbreck was struck by the lack of opportunities for mothers to return to the workforce on their terms. Two years ago, she set up FLEXImums, a recruitment agency that caters to women that want a better work-family balance, and companies looking for flexible resources. The Belgian-born entrepreneur explains how the arrangement is a win-win for both employers and employees.

How did the idea for FLEXImums come about?
After giving birth to my daughter, I started to look for greater flexibility, which my then-employer wasn't able to offer. Initially, I succeeded by staying in the role and seeking job satisfaction, but I quickly realised it wasn't what I wanted. I thought if I was in that position, a lot of parents must be as well.

When speaking to parents and mums-to-be, they expressed the need for work-family balance and how their current employers weren't offering this. Therefore they have been looking for other opportunities or were considering leaving the workforce.

Initially, we focused on small- and medium-sized enterprises (SMEs) as they can benefit the most from part-time or flexible resources. Quite often, start-ups and SMEs are looking to hire people with experience but don't always have the need or budget to hire someone full time. There was a gap and mothers looking to return to the workforce are an untapped pool of talent perfect for such opportunities. We also work with the corporate sector offering different services, including recruitment services as well as coaching and back-to-work programme support.

What types of candidates reach out to you?
Our focus, as the name says it, are mothers, women but we often get approached by fathers, men as well. In our network we have women who have been out of the workforce for different reasons, because of parents, children, moving countries. Some candidates left the workforce for only a few months whereas other have taken a longer break. We also have women who are still in the workforce, but as their employer is not offering any flexibility, they are looking to join another company offering a better work-life balance.

What types of employers do you work with?
The companies that reach out to FLEXImums are start-ups, SMEs and large corporations. All the companies that we work with understand the value of working mums, not only their experience but also their skill-sets including time-management and loyalty.

The benefits for start-ups and smaller businesses mean you get access to great talent that can help grow the business. It can also allow them to hire two people covering different roles for a similar budget, allowing the business to grow faster.

For the larger corporations, research has shown that companies that have a balanced workforce at all levels perform better. Many companies have a balanced workforce in junior and supporting roles but when looking at more senior roles and top management, there has been a lack of female talent. Companies want to bring back the lost talent and offering flexibility is one of the ways to do so.

What are some benefits of a flexible work schedule?
The workplace is constantly evolving, technology allows us to be more flexible; so why not our work schedule? Flexibility in the workplace comes in different forms. It comes down to trust in your employees. Our candidates are looking for a good balance between work and family, they are driven, experienced and want a good career where they can add value to a company, team or project.

What is important to keep in mind is that everyone is different and what works in one country or for one person therefore doesn't work elsewhere. In the past, companies didn't ask their employees what they need or what would make them perform at their best, but this is changing. To create an all-inclusive workplace, hiring managers have had to change the way they hire and listen to their employees. Once we understand the needs of our employees, we will be able to create a more flexible and balanced workplace.

What's your advice for women re-entering the workforce or who want to have a flexible schedule?
First and foremost, make sure your CV is up to date and if you have been out of the workforce, highlight any volunteering work. It is good to show on your CV that during your career break you have developed new skills.

Make sure you research the company you want to join. Often, they have some information about their company culture that might help. Not often jobs are advertised as flexible but if you have the right skills and experience, do not hesitate to apply. During the interview process and when you are in the negotiation phase, use the information you found on their website. If the company cares, which a lot of companies do, they will look into it. If you don't ask, you won't get.
Related Link
FLEXImums
Business Management & Consultancy
Belgium
Hong Kong
Western Europe