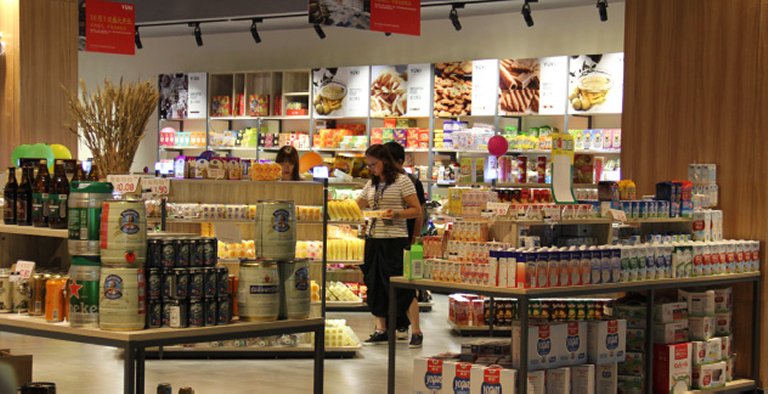 https://hkmb.hktdc.com/en/1X0AC1JE
Cashing In on China's Upgraded Food and Wine Preferences
Interview with Liao Yujun, Purchasing Director, YUKI Imported Product Lifestyle Store
"As consumption upgrades, market opportunities emerge for lifestyle stores specialised in imported products. At the same time, as mainland consumers become better informed, they are also more discerning. In light of this, only quality brands and products can emerge as the winner in market competition," said Liao Yujun, Purchasing Director of YUKI Imported Product Lifestyle Store, in an interview with HKTDC Research. His company operates a supermarket chain specialising in imported products on the mainland, providing valuable information for industry players wishing to enter the Chinese food and wine market.
Higher Spending Power Spurs Demand for Premium Products
YUKI Imported Product Lifestyle Store is a chain-operated imported products specialty store brand created by Shenzhen-based company Beilawei in 2014. "According to official statistics released in 2015, food as an import item grew at the rate of 15% a year. It is forecast that by 2018 the imported food market on the mainland will be worth more than RMB525.8bn, and the entire imported products market will bring about consumption in trillions [of yuan]," said Liao.
He told HKTDC Research that YUKI was founded with a view to capitalising on the bright prospects for imported products on the mainland. In the three years since, YUKI has opened over 700 franchise stores covering 31 provinces and cities across the country, mainly in third- and fourth-tier cities. Their products span an extensive range, including imported foods, wine and drinks, daily chemicals, mother-and-baby products, and household goods.
"With regard to imported goods, the food production safety supervision and management systems in developed countries in Europe and the US are more well-established. [In China,] as the economy grows, people's living standards and quality of life improves, consumption escalates and demand climbs, imported goods are keenly sought after," said Liao.
He added: "YUKI only sells duty-paid goods. Since duty-paid goods have been cleared by Customs and AQSIQ, they can be bought and taken home on the spot. Consumers have a better [shopping] experience at chain-operated supermarkets where they can taste and try out [the products first], and quality is also better guaranteed."
Based on Liao's experiences and observations, the changes in consumer preference in the mainland food and wine market can be summarised as follows:
Wine Consumption Becomes More Rational, High Price-Performance Ratio Products Gain Popularity
Changes in consumer preference in the wine market are obvious, with consumption gradually becoming more rational in recent years. Consumers now attach greater importance to price-performance ratio and no longer go after high price products alone. Liao said: "This is attributed to changes in the occasions where wine is consumed. In the past, [wine] was mostly consumed at business events where expensive products meant face. But today [wine] is consumed on private occasions more often and as long as it suits one's taste then it is good. Besides, as [wine] is often consumed at gatherings with good friends and close relatives, [the choice of] high price-performance products can show that one is discerning and makes the right purchase."
"When mainland consumers choose wine, they mainly make their decision based on its place of production, brand history, price, packaging, and taste. The advantage of bricks-and-mortar stores is that shop assistants can recommend the right product to customers according to their needs, occasion for consumption, and acceptable price points. They can also provide information on the special taste and brand history of different products [to customers]."
Liao added: "Currently, mainland consumers in general are not well informed about wine, especially consumers in third- and fourth-tier cities. Hence, they need recommendations by experienced salespersons."
'Natural and Healthy' a Clear Trend
Currently, competition is fierce in the mainland imported food market, where there is a great variety of brands, products and dealers, while end-user prices are transparent and profit margin is low. Liao remarked: "Imported liquid milk is a good example. There are too many dealers, pricing is not uniform, and retail prices keep spiralling down. Today, it has become a product line that is hardly profitable."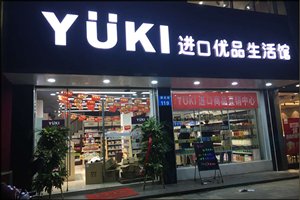 Moreover, in recent years domestic products have been ever more rapidly updated and upgraded. Nowadays, food products made in China are of good quality and their taste and texture is more than satisfactory to meet domestic demand. As a result, growth is brisk, greatly squeezing the capacity for growth of imported varieties. The future development of the imported food market, then, is likely to lie in a move from "novel" to "natural and healthy" products. Liao said: "[People buy] new and interesting [food] out of impulse and not necessity, they only want to try it out of curiosity. But [buying] natural and healthy [food] is a choice, [people] buy with a purpose and have the need to buy again. If imported foods develop towards this direction, they will have greater market opportunities."
"In terms of eating habit and consumer preference, a gap does exist between mainland consumer preference and what European and American products are offering. Apart from chocolates and candies of well-known brands which fare better [in the market], the repeat buying rate of other European and American products is not that desirable. In comparison, Southeast Asian foods are better received than European and American products, probably because their flavour is closer [to that of Chinese foods]." Liao said: "At present, brands with better sales are those of beer, biscuits and cookies, candies and chocolates. But it is projected that in the future, natural and healthy products will have more growth potential in the market, and will find it easier to build brand loyalty and raise repeat buying rate."
Advantages of YUKI
According to Liao, as a supermarket chain of imported products, YUKI has a number of advantages:
Clear positioning: YUKI only deals in 100% original imported duty-paid goods for customers to buy and take home on the spot; the source of the goods is traceable and authenticity of the goods is guaranteed.

Fast expansion rate: YUKI expands its business at an average rate of 1-2 new stores per day and 30-40 per month.

Extensive coverage: YUKI stores are present in 31 provinces and cities across the country and different types of stores are set up according to the local conditions. At present, there are mainly three types of stores: 1) shopping mall stores, which are flagship stores occupying a larger area of about 500-600 square metres opened in shopping centres; 2) community stores, which have a smaller area of around 30-50 square metres operating in residential areas, targeting repeat customers living in the neighbourhood; 3) street-side stores, which are opened along streets in commercial districts targeting consumers thronging the district, with size depending on the actual conditions of their location.

Trendy and high-end image: YUKI appoints designers specially from Hong Kong to create its shop image. The image of all its stores is centrally designed by the head office. The trendy design and stylish product display matches the consumers' expectations of the company's premium imported products.

Real-time data collection and analysis: all the stores are managed by a unified ERP system, whereby sales data is uploaded in real time and operation strategies can be adjusted according to sales performance.
All these advantages can help business partners expand the mainland market in a faster and more effective way, said Liao.
More Prudent in Importing Brands and Products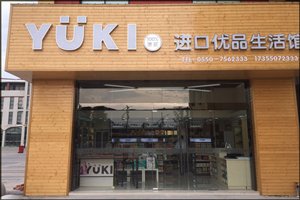 Liao added that YUKI will continue to import quality brands and products which have growth potential in the mainland market, saying: "Today the demand of mainland consumers has changed and they are no longer as indiscriminate as in the past, when they would buy as long as the product was imported. In view of this, when we import brands and products, we tend to choose brands which have a certain history and have certain influence in foreign countries. We also tend to co-operate with brand owners who are willing to invest in the mainland market. In the case of agents, we would request that they are agents with first-hand resources."
YUKI also has a trial sales performance assessment mechanism in place to evaluate brands and products which are interested in co-operation. "Since all the goods we deal in are duty-paid and transactions are made on buy-out basis with payment in cash, goods sold are not returnable. As such, before [we] make a decision to purchase goods in large volumes, [we] would first choose a number of stores to sell a small quantity of the products on a trial basis to test the actual sales performance of the product," said Liao.
Recommendations for Hong Kong Companies
Liao reckons that Hong Kong has strong resource advantages. On the one hand, Hong Kong is an international financial and trade centre, allowing its companies to access information. On the other, it is in close proximity to the mainland and the two places share the same heritage and language, which makes communication and exchanges easier. "Every year I would visit many exhibitions in Hong Kong, such as food expo, wine fair and beauty show, where most of the people [I] meet are direct sellers from overseas. However, the majority of these sellers do not have sufficient experience in co-operating with Chinese partners, which has made it difficult [for them] to build co-operative relationships. Hong Kong companies can play the role of an intermediary and make deals happen." But Liao also remarked that compared with their Taiwanese counterparts, Hong Kong companies are less enthusiastic in forging co-operation with mainland peers. "Taiwan companies are very enthusiastic and often take the initiative. [They] also have lots of resources in hand, with many of them holding scores of brands. Hong Kong companies should be more enthusiastic and proactive."
Mainland China
Mainland China