https://hkmb.hktdc.com/en/1X0AC03X
Buoyant Business
Relocating to Hong Kong proved the right move for a growing Italian baby business.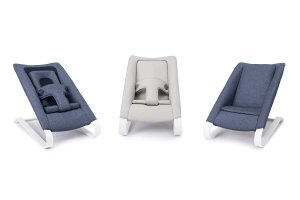 Like many new parents, Paulina Chu and husband Frédéric Gooris found that many baby products on the market didn't really work with their home. "When our first daughter was born, we researched all the children's products and realised that all of them are so brightly coloured and very plasticky and really clashed with our interior," said Ms Chu. "We thought there was a niche for well-designed pieces."

The couple, who were living in Milan at the time, decided to launch their children's furniture company, Bombol. Mr Gooris, an industrial designer, and Ms Chu, a fashion business executive originally from Hong Kong, quickly launched their first product with a goal to create products that have a longer shelf life.

"The first product [called Bamboo] was a bouncer that looked beautiful and was sleek enough to blend in with any household," Ms Chu said. "Bamboo can last until the child reaches 18 kilogrammes, so that's roughly [up to ages] four or five, whereas other products in the market last only to about nine months. Our concept came from a desire to make children's furniture that last longer and could outperform other products on the market."

Safety was paramount, with each batch undergoing rigorous chemical and mechanical testing from a third-party laboratory, and weight-tested for up to 100 kilogrammes.

"To our surprise, in the baby industry there are many companies that self-certify," said Ms Chu. "But we wanted to go through a third-party laboratory to acquire a safety certificate. Our philosophy is that it needs to be safe because these are children we are talking about."
From West to East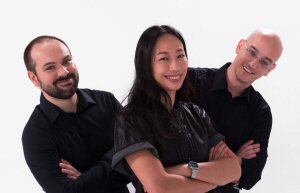 Seven years ago, the couple relocated to Hong Kong and re-established Bombol in Ms Chu's hometown. They also decided to move production from Italy to China – a decision that Ms Chu said was "pleasantly surprising."

"The professionalism and workmanship in China is great," she said. "The quality and professionalism of suppliers in China are amazing – they are competitive in every way and our quality actually went up after moving our production to China."

Bombol was originally distributed through traditional channels until late last year, when Italian Francesco Pozzato joined as Business and Product Director. Ms Chu, who is Managing Director (Mr Gooris is the brand's Creative Director), left her job to focus full time on Bombol.

"Because of the financial crisis and the fluctuation of different currencies, we realised that distributing through traditional channels was becoming more and more difficult," Ms Chu said. "A year ago, we decided to put full-time effort into Bombol because we believe in its potential to grow."

Ms Chu and her partners took the distribution in-house. "We have tighter control on everything: customer service, marketing efforts and we can channel everything in the same direction to create our brand image," Ms Chu said. "Now that we have changed our model, it is more advantageous to be in Hong Kong and Asia because we are closer to production."
e-Commerce Focus
Bombol launched a new website in August and now predominantly sells through its e-shop. The company is also trying something new – incorporating shipping and taxes into its list price.

"It was a struggle in the beginning to figure out all the costs and how everything can fit in," Ms Chu. "It is still an effort when we are selling small quantities, but I do think the costs will go down eventually as volume increases. We think it is vital to include taxes and shipping in our prices so that there are no surprises for the customers and especially because we are selling a high-end product."

The company also has a 30-day return policy. "Over the last 10 years, our return rate has been less than one per cent, so we are quite confident that once our product leaves the warehouse, it's not coming back," Ms Chu said.

Having had a strong distributor in Australia, Ms Chu said that Bombol was best known in Australia, where it continues to grow its customer base, while focusing on expanding the business in Hong Kong and elsewhere in the region. "In general, Asians are savvy in terms of online shopping, so it's a good place for us to start our online shop and serve our Asian customers," said Ms Chu, who added that future plans also include Europe and the United States.
New Sparks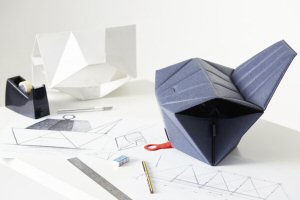 In September, Bombol launched a new product, a pop-up booster with a unique origami structure. Five years in development, the booster folds flat, weighs just 1.1 kilogrammes, and with a simple flick, pops into a three-dimensional structure. The product meets safety standards for a booster seat as well as for adult furniture.

"Our tag line is to 'stay sparky' because as parents you want to be interesting, you want the products around you to help simplify everything so that you have more time and creativity to inspire your children and stay sparky as a parent," Ms Chu said. "So the idea for the booster came from that idea. Booster seats are an old concept, but making something this small, light and portable was something of a challenge and we're happy to have achieved this."
Related Link
Bombol
Italy
Hong Kong
Western Europe