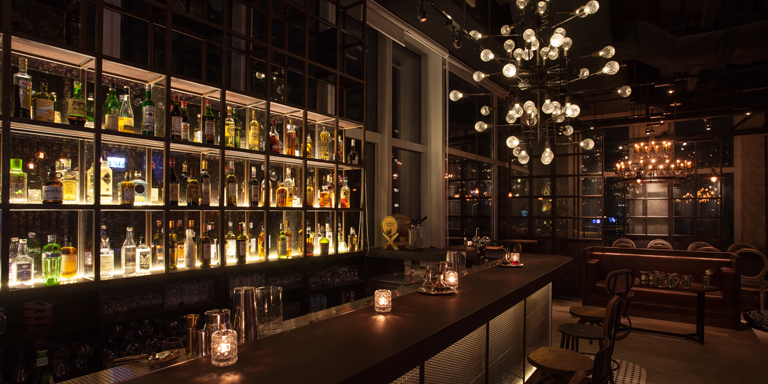 https://hkmb.hktdc.com/en/1X0ABZX6
Dreaming Big in Hong Kong
Restaurateur Christian Talpo offers a different take on the city's dining scene.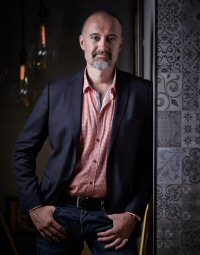 Throughout his 20-year hospitality career in Hong Kong, Christian Talpo dreamed of opening his own restaurant. In 2013, he teamed up with colleague Manuel Palacio to form Pirata Group, opening their first restaurant a year later. A rapid expansion followed, with five restaurants to date, and more in the pipeline.

How did you start in the business?
I began as a trainee at the Grand Hyatt in 1993, and left to start my own business, importing food and wine, in 1999. The 9/11 tragedy in the United States was very bad for our local economy, and many restaurants were going under. I had to close my business and go back to managing Va Bene restaurant in Lan Kwai Fong. Then I took a year off to participate in a round-the-world yacht race, and came back to work at Gaia Group, then Zuma in Central, and later as Chief Operating Officer of Aqua Group.

I had always dreamed of having my own restaurant, and in Manuel, I saw similar values in terms of his business approach. One restaurant was our shared dream.

How did you make it happen?
Pirata, our Italian restaurant, opened in Wan Chai in October 2014, and almost from the start we surpassed our projected takings by 20 per cent. We became profitable after only three months and have stayed busy ever since.

So, we dared to dream bigger. In February 2015, we opened The Optimist, a Spanish grill in Wan Chai, followed by Pici pasta bar in Wan Chai in February 2017, TokyoLima (Nikkei cuisine) in Central in January 2017, and MEATS in SoHo in October. A second Pici will open in Central in December, and from November, we will have a 100-day pop-up restaurant, called Balls, serving only meatballs, at Number 5 Star Street, Wan Chai. After that closes, we will pull it down and re-open with a new concept.

Why have you embarked on such an aggressive expansion?
Why not? Our philosophy is to bring something new to Hong Kong's restaurant scene that hasn't been done before, and it seems to be working. Manuel and I are both very creative and super motivated – we have a long list of concepts waiting to be born.
"A restaurant is just an empty room – it's the people who make it."
How does that work in practice?
Our businesses are not mind-blowingly original. We just have a different take on what's already out there.

With Pici, a common response, even among our investors, was that people are on diets, and how can a bar serving only pasta be sustainable? Yes, you can get pasta in Hong Kong, but where else can you sit down to a proper meal with a white napkin, have a glass of wine and good service for HK$250 – and walk out in half an hour?

It's the same with MEATS, our new restaurant. A good steak dinner in Hong Kong would cost from HK$1,000 up to HK$2,000, but by using premium cuts of different meat, such as flank – delicious when cut and cooked in a certain way – or lamb, chicken or venison, we can give you a great protein meal for HK$500.

How do you keep prices low?
We specialise in tough sites. We need to trim margins somewhere, so we locate our restaurants in non-prime locations to get cheaper rentals.

MEATS, in the heart of Staunton Street [in the trendy Soho district], is the only exception. TokyoLima is in the windowless belly of a building whose only previous tenants had been a succession of nightclubs; Pirata and The Optimist are in the middle of nowhere in Wan Chai.

So build, and they will come?
Build, and they will come once. Hong Kong people are curious and they're willing to give you a try. But if you don't deliver, they won't come again. The beauty of Hong Kong is that if you make it immediately, you can survive. If you don't make it in the first six months, you might as well give it away and try something else. This business is notoriously cutthroat and we have seen many that do fail. Our restaurants – so far – are all very profitable.

Our strength is in our people. When we find staff who are inspiring, we hire them before they are needed. Then we align them with a concept, and we're ready to go again. A restaurant is just an empty room – it's the people who make it. We focus on getting the best out of ourselves and not worry about what others are doing.
Related Link
Pirata Group