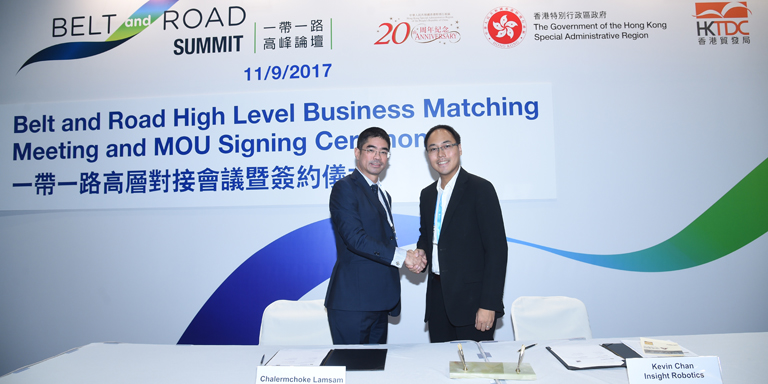 https://hkmb.hktdc.com/en/1X0ABWYE
A Winning Partnership
Hong Kong technology and innovation are finding new markets in Belt and Road countries.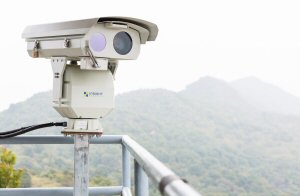 Whether triggered by man or nature, the catastrophic blazes in California's Napa Valley in October were a stark reminder of the dangerous unpredictability of wildfires. A Hong Kong innovation has been seeking to help mitigate fire disasters with its robotic early-warning fire-detection system.

Award-winning start-up Insight Robotics introduced its game-changing technology in Asia, including in the Chinese mainland and Southeast Asia in 2013. The groundbreaking technology uses thermal-imaging sensors and advanced artificial intelligence vision technology to spot fires in areas as small as two metres by one metre and within a five-kilometre radius.

"Our core technology is to safeguard natural resources with intelligent early-warning threat detection," said Kevin Chan, CEO of Insight Robotics. "Our wildfire detection system is a reliable 24-hour detection solution for forest and plantations. The system is capable of spotting a single tree on fire (six meter square), up to eight kilometres away, and can pinpoint the exact location of a fire and send real-time alerts to our platform in control centre. Our system can detect a fire 13 kilometres away in the middle of the night and in less than 0.5 kilometre visibility due to air pollution. Public call-in to report the fire was approximately two hours later."
Belt and Road Market
Lately, the company has been expanding in countries covered under China's Belt and Road Initiative, particularly in Southeast Asia. Last September, it signed a memorandum of understanding with Thai conglomerate Loxley to introduce its robotic wildfire-detection system to Thailand.

The agreement, according to Timothy Wong, Senior Vice President of Loxley, is in line with Thailand's so-called 4.0 Project, the country's goal to develop into a value-based economy, focused on innovation.

"Thailand is an agricultural country and we have a total forest area of 14.5 million hectares (or 145,000 square kilometres), about 28 per cent of Thailand's total area. "Every year, we are losing our forest to wildfire. Insight Robotic's wildfire monitoring and detection system is an innovation that will benefit Thailand," said Mr Wong.

Set up in 1939, the Thai-listed company transformed itself in 78 years from a trading company into a conglomerate. With 32 subsidiaries and 23 associate companies, Loxley is primarily engaged in the Information and Communications Technology(ICT), trading and service sectors, with the company a leading ICT and technology products system integrator for customers that include major corporations and the Thai government.
Shared Vision
Loxley was introduced to Insight Robotics in 2016 at the Hong Kong Trade Development Council (HKTDC) event, Hong Kong Forum, where Insight Robotic's founder Rex Sham was a featured speaker.

"Both of us share the vision that the technology of Insight Robotics will benefit Thailand," said Mr Wong. After several rounds of discussions, the companies signed the MOU during the Hong Kong Belt and Road Summit in September.

"HKTDC is truly a good platform for us to match with the right partner, whether it's through overseas missions to explore new markets or local events that bring overseas opportunities to our door," said Mr Chan. "We can promote our technologies, as well as connect with other member associates."
Award-winning Technology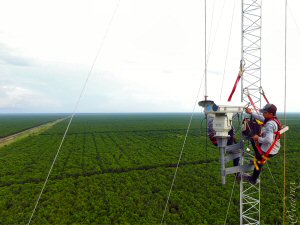 Thailand joins other Southeast Asian countries and elsewhere that are tackling wildfires using the Hong Kong technology. "In 2016, we started offering aerial survey service in Indonesia, which is a very important step to provide more geospatial application service in Southeast Asia besides fire detection," said Mr Chan. "To-date, over 100 wildfire detection robots have been deployed in 41 cities in China and Indonesia, while 1.3 million hectares of land are being protected. We have successfully carried out projects and conducted demonstration/proof-of-concept worldwide, including in China, Indonesia, Malaysia, Cambodia, Canada, Mexico, Brazil and South Africa."

The company has been recognised through several awards, including the prestigious "Entrepreneur of the Year" at the 2015 IBM SmartCamp Global Finals in Las Vegas, Nevada, and the Asia Pacific ICT Alliance Awards (APICTA) Awards the year after.
Internet Infrastructure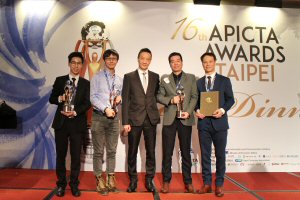 According to Mr Chan, China's development blueprint offers wider opportunities in Belt and Road markets for companies such as Insight Robotics. "There is a huge potential for us," he said. "Resources monitoring [fire detection] and aerial survey service is in high demand in all developing countries in the Belt and Road area. As a Hong Kong-based company with both China and Southeast Asian presence, we have first-hand experience that can easily be replicated in other Belt and Road countries."

That includes overcoming hurdles posed by underdeveloped infrastructure in Belt and Road countries. "Internet infrastructure is one of the challenges that we face in developing countries when we need to do over-the-air support. But the Belt and Road Initiative, with its focus on improving infrastructure, will help this challenge in the near future."

Mr Chan said that the MoU with Loxley is its "first and significant step" to enter the Thai market. "Loxley is a well-known listed company with a long history," he said. "We believe that our technology and Loxley's engineering capabilities can help to achieve that goal. Loxley can also help us to overcome the language barrier and resource-allocation issue. We are confident that we can complement and leverage both companies' comparative advantages to create synergy."
Related Links
Belt and Road
Insight Robotics
Loxley