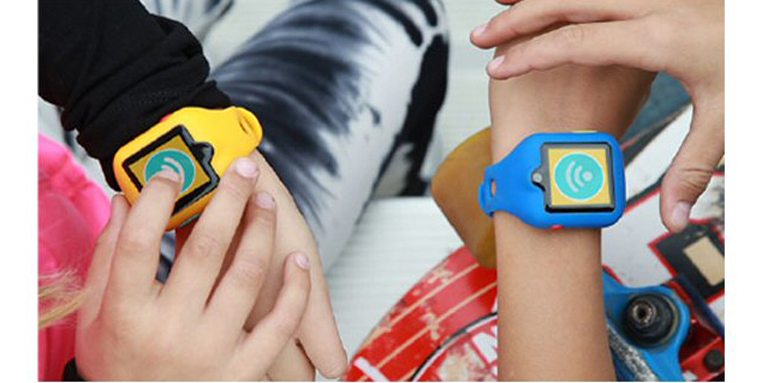 https://hkmb.hktdc.com/en/1X0ABTL0
Right on Time
The dokiWatch children's smartwatch negates the need for a smartphone.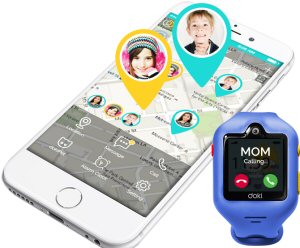 Doki Technologies is revolutionising the smartwatch market – and putting parents' minds at ease – with a smartwatch for kids. Aimed at youngsters aged between six to 12, it's the only smartwatch on the market that can make video calls and that features a GPS tracking function for parents to monitor their children's whereabouts. Other features include a Classmode so parents can remotely deactivate the watch during class hours, and Fitness Tracking to encourage kids to stay healthy.

Sold online in more than 30 countries, Doki's main markets currently are Hong Kong, the United States, United Kingdom, Australia and Singapore. The company is focusing on expanding into Thailand, Vietnam, the Philippines and India over the coming months. The start-up raised more than US$407,000 via crowdfunding platforms Indiegogo and Kickstarter.
Smartphone Rival
Founder and CEO Casper Chien was inspired to launch dokiWatch after learning about the experiences of relatives who have young children. "They were looking for a device that would enable them to communicate with their kids, and also know that they're safe. But they didn't want to give them a smartphone and be exposed to inappropriate material, or have too much screen time," he says. Pricing was also a concern, so he focused on developing a competitively priced watch, which costs US$199.

The crowdfunding campaigns raised the product concept's profile, generating high-profile media coverage. "We've managed to deliver all orders, and are now focused on building partnerships with distributors and telecom operators globally," says Mr Chien.

In Hong Kong, that includes a bundle service plan for the watch with local operators SmarTone, CSL, 1010 and Sun Mobile. "The telecom companies are very interested because they're capturing a new customer base of kids aged 6-12, so it's a win-win situation. We want dokiWatch in the hands of as many kids as possible, and with Hong Kong as our blueprint market, we plan to validate our business model and replicate it overseas," he says.
Hong Kong's Tech Love Affair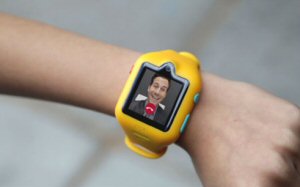 Doing business in Hong Kong offers many advantages, according to Mr Chien. "Hong Kong is a mature market in terms of retail landscape, tech adoption and wearable devices," he says. "With a new concept like smartwatches for kids, some consumers may not entirely understand the benefits, so there's a very strong need for marketing and customer education; if customers don't really understand your product, it's difficult to convert them into sales. In Hong Kong, the level of understanding of technology and smart devices is very high. For some markets, such as Southeast Asia, the level of adoption is not as advanced, and we need to put more effort into educating consumers by running Facebook and YouTube ads, and training sales staff."

With a factory in Shenzhen that owns shares in the company, Doki can quickly meet orders, which is in the manufacturer's own interest. "Hardware is very complex, and with a full-fledged mobile device, there's a lot of back and forth. You see a lot of hardware start-ups in the US or Europe wanting to be close to their manufacturing source, so we're seeing an influx of hardware start-ups moving to Hong Kong, or at least setting up an office here," he says.

While having a mainland manufacturing base is an advantage for the start-up, breaking into the mainland market, where cut-price smartwatches abound, is a challenge. "It's hard to sell a premium product with so much competition, and China is price-sensitive. They don't necessarily see the value, especially as we are a young company, which is why China isn't our main focus at this stage," he says.

Filing patents and trademarks to safeguard their intellectual property can also be challenging, "The challenge is not the filing itself, but getting the local governing bodies to approve our patents and trademarks," says Mr Chien. "There are a lot details about the company, product and documentations required and it's different for each country. This is why we must work with patent lawyers because they know what's required and help us formulate the documentations for filing."
Teaming up with Amazon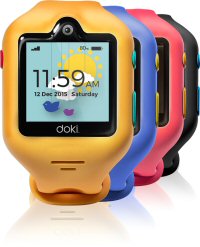 Doki is set to make its watch even smarter by integrating the smartwatch with the Amazon voice service Alexa. The new feature will launch by the end of the year, with the dokiWatch available for purchase directly from Amazon by early next year.

"We haven't launched on Amazon yet because we want to focus on our own direct online sales. While Amazon does take a significant commission, it's obviously a huge marketplace, and we could potentially sell much more and can certainly see the benefits of partnering with them."

Doki has no plans to open its own retail store and will focus instead on building partnerships with retailers and telecommunication companies. "We're currently stocked in [Hong Kong appliance retailers] Broadway and Fortress. In the US, we're in discussion with AT&AT and T-Mobile, Vodafone in the UK. and StarHub in Singapore," he adds.

Over the next 12 months, Doki will work on developing a 4G smartwatch and plans to develop a product aimed at younger children. "We want to develop a smart toy that can track a child's location – a combination of a baby monitor, tracker and plush toy," says Mr Chien. "It'll be something younger children can use to talk to their parents, a plush toy for kids aged three to four. They'll be able to press a button and say something, then the parents will receive a voice message and can respond, so it's as if the plush toy is talking to the kids. It's a fun take on smart toys, and will be very simple to use."
Related Link
Doki
Watches & Clocks
Technology