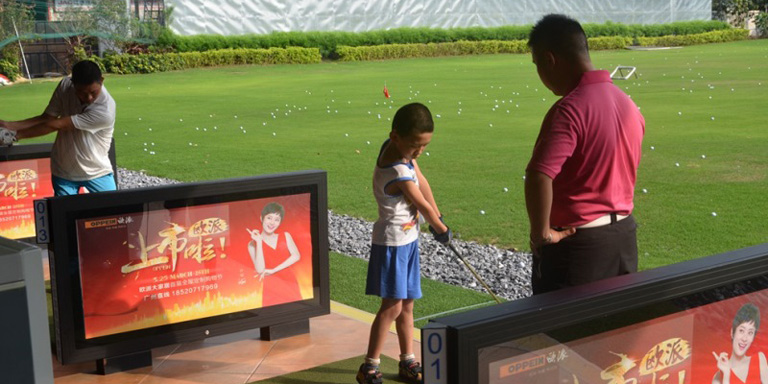 https://hkmb.hktdc.com/en/1X0ABTH4
Niche Operators Come to the Fore
Personal training services are popular in China's highly competitive health and fitness sector.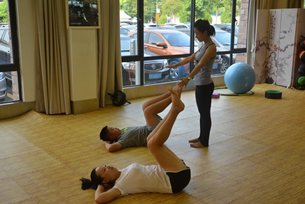 With the Chinese mainland now home to an ever-increasing number of gyms and fitness centres, competition is heating up to attract new consumers, leading to an increasingly segmented sector. Despite intense competition in a saturated market, the potentially high profits on offer are still attracting new entrants. As a result, niche training facilities are appearing in many mainland cities, with the increasingly diversified development seen in Guangzhou typical of other major mainland cities.

Wang Peng is among the entrepreneurs drawn to the sector's healthy balance book. The Guangzhou-based businessman was previously the president of a local cultural enterprise and has headed several companies in the club-management, international-trading and visual-art sectors. A joint venture with a German company led to his entry in the fitness sector earlier this year.

With existing business interests spanning four sectors – fine art, photography, education and stylish living – Mr Wang's move into the fitness sector saw him look for opportunities that combined one or more of his previous ventures. This led him to open fitness studios within his Qingshe chain of cultural venues, which offer artistic and body-workout experiences. In line with his belief that exercise represents an "external achievement," while art can be considered an "internal achievement" – his venues allow visitors to satisfy both needs.

To attract high-end clientele, patrons of Wang's Qingshe clubs can exercise while appreciating art, which are sourced from emerging talents in China and overseas. Overall, this is in line with Mr Wang's philosophy of attracting a high-end clientele, which values privacy, by providing state-of-the-art fitness facilities in a sophisticated environment.
"We are unique in that we offer a range of art-related activities, all designed to develop a client's cultural appreciation even as they develop their physique," said Deng Weixia, one of Qinhshe's fitness coaches, and a veteran of several Guangzhou gyms. "They also have the option of ordering custom-made Western outfits or cheongsams [tight-fitting traditional Chinese dresses], which are ideal for highlighting their improved body shapes."
In another innovation, Mr Wang's staff use high-end Leica cameras to photograph Qingshe's clients both before and after their workout, while also making a video record of their progress, highlighting any milestones along the way. An exhibition of such images has also been held in several of the clubs.
Private Coaches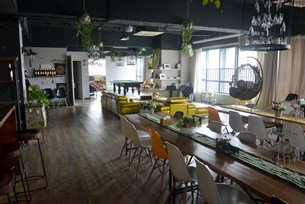 For many, though, it is the quality of the private trainers that truly proves the worth of any out-of-home exercise establishment. Indeed, a coach with a good reputation is a huge asset to any gym or fitness centre, especially as they often bring with them a substantial and loyal body of previous clients.

"Good trainers should be trusted to develop the kind of fitness programmes their clients require," said Chen Qiuliang, a Senior Coach with Bei'er Laika, a Guangzhou-based fitness centre. "As the physique and expectations of every client are different, it is important that they are provided with a bespoke training programme, complete with an in-built incentive system and clearly defined goals."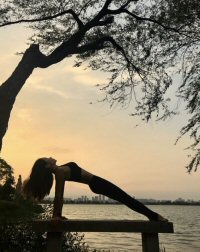 Liang Dapeng, one of Chen's fellow coaches, believes that a good trainer should do more than just supervise fitness regimes. "Beyond giving advice on how to get the best out of exercising, it is also important to help clients adjust their diets. As I was once overweight myself, I can draw on my own experience to help others eat more healthily, ensuring their health and fitness regimes prove sustainable. Overall, though, professional trainers shouldn't struggle to attract clients in the current market."

Still, many trainers in the city are increasingly specialising in order to cater to certain segments of the exercise market. Xu Lina, a coach with Tongtai, another of Guangzhou's expanding number of fitness centres, primarily focuses on rehabilitation, physical fitness, yoga and golf-related training. In the case of rehabilitation exercise, she believes her sessions particularly benefit those suffering from scoliosis, frozen shoulders, muscle strains or dislocations.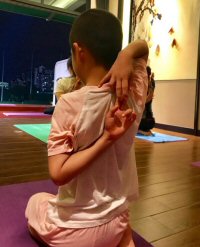 "It is important for trainers to have their own exercise regime and to continually look to refine their knowledge and approach," said Ms Xu. "As I start work at 9am every day and often don't finish until 10pm, if I didn't maintain my own fitness, I would never be able to cope with such a schedule."

As with Ms Xu, Mr Chen also ensures he retains a high level of personal fitness, frequently competing in exercise tournaments across the mainland to stay in shape and keep abreast of the latest training techniques. Explaining how his own approach has evolved, he said: "Originally, I specialised in muscle-building and body toning, but I am now studying yoga and Pilates as a way of extending my range of coaching services."

For more China market opportunities, please visit: http://research.hktdc.com
Hong Kong
Mainland China