https://hkmb.hktdc.com/en/1X0ABOR9
Diversity by Design
A Hong Kong start-up seeks to revolutionise architectural design and project management by tapping the power of international collaboration.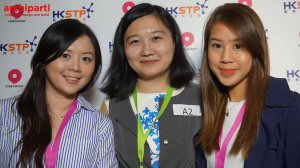 When Karbi Chan founded Hong Kong start-up archiparti two years ago, she envisioned transforming the frequently traditional, corporate-focused world of architecture, design and project management. The concept is elegantly simple: to match global design talent with brand-conscious project owners – many in the rising Asian economies – to provide high-quality, professional and cost-efficient results driven almost exclusively online.

"With almost half the world's population being middle class – and 88 per cent in Asia – there's a great need for better design spaces to celebrate and to enable their new lifestyles," said Ms Chan. "I see the world getting increasingly connected, so I don't think it makes sense for design projects to be done by the architect downstream anymore: it should be international."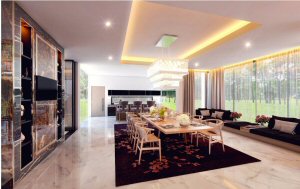 Holding architecture degrees from the University of Hong Kong and Cornell University in the United States, Ms Chan worked for practices in Hong Kong, Tokyo, Shanghai and London, including starting her own design firm in New York focusing on China projects, before choosing Hong Kong to unveil her new brainchild.

"Most people get the meaning of 'archiparti' straight away, but 'parti' in French I think means 'let's take action' or 'let's go' – so, stop waiting: let's take action," said Ms Chan.

"When you try to enable this kind of international collaboration, you need a regulated framework to allow this to happen and that's what we are designing. So that's why we are positioning ourselves as a framework or project management tool: it is the best alignment to get projects done in the most efficient way across multicultural and multilingual projects."
"I see the world getting increasingly connected, so I don't think it makes sense for design projects to be done by the architect downstream anymore: it should be international."
Belt and Road Compatible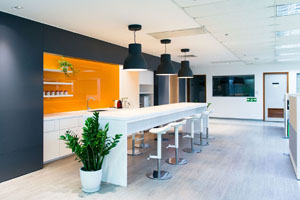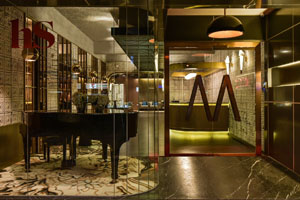 With access to more than 2,000 registered independent architects and designers across 22 countries so far, Ms Chan said that China's Belt and Road Initiative offers countless opportunities. "When I learned more about the One Belt, One Road Initiative, [I thought that] this is totally made for archiparti or a company like us. The first stage is obviously the large infrastructure projects and railways. But the next step – which is already happening – are the smaller retail activities: new housing, shops, and food and beverage outlets; and that's where archiparti can contribute along the whole map.

Citing a recent Shenzhen project – one of the nearly 100 completed globally – Ms Chan described the project owners as young, overseas-educated professionals who saw a gap for a proper whisky bar in Shenzhen.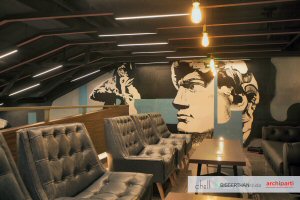 "They wanted to find a branding image that matched their vision of this first, very 'cool' whisky bar and they found archiparti. During the whole process, the designer met the owners physically only once. We managed everything in the project process online. Everyone was happy: the project time and costs were reduced significantly. "

A growing legion of this type of project owners – professionally minded, brand-conscious and demanding a physical projection to match their vision – is cropping up across Belt and Road countries, including in Malaysia, where a multitude of construction opportunities has allowed archiparti to participate in smaller projects, including office design, food and beverage outlets and retail, which all required strong brand identity.
Multicultural Centre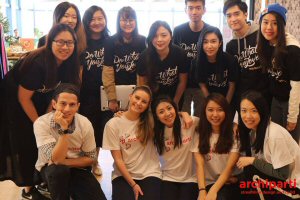 archiparti has a network of international designers, including from Singapore, Western and Eastern Europe, as well as Hong Kong. Hong Kong was the best place to set up the company's business, she said, because the company's model mirrored Hong Kong's position as a historical hub with a multilingual, multicultural approach, as well as a centre for successful, professional architects.

As an online-focused company, archiparti has only five in-house staff to date. "The core people I hired full-time are all people I found in Hong Kong; they have international vision and international exposure."

The team comprises a multinational, business-minded set of individuals. "Every full-time member of the team knows [computer] coding," said Ms Chan, who noted that the skill was picked up outside their formal disciplines, which include economics, physics and engineering. "We encourage self-learning and problem-solving. Once a target is set, everyone tends to pick up new skills, new understanding of software, and new insights to achieve that, and coding is one of the tools that offers that efficiency."

The firm operates physically in what Ms Chan described as a "working commune of ideas," co-located with other start-ups and entrepreneurs in a walk-in, studio-style Hong Kong space. "When you start a non-traditional approach to business, the first, very important aspect is to surround yourself with other talented people who are doing the same. We are all trying to challenge the traditional way of doing things; learning and growing together," said Ms Chan.

"I can already see where we are changing aspects of the industry, so let's see whether in two years we can help to change the entire industry."
Related Links
Archiparti
Belt and Road
DesignInspire