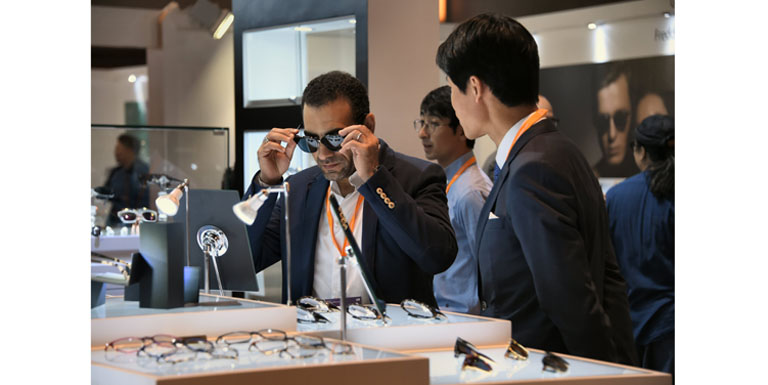 HKTDC Hong Kong Optical Fair
Find quality suppliers at Asia's leading optical event, happening in Hong Kong.
WHAT: The region's largest optical event will feature a record-breaking 800 exhibitors from 25 countries and regions this year.

WHEN: 8-10 November 2017

WHO: Exhibitors will showcase products ranging from prescription spectacles and sunglasses to specialist eyewear, including safety and sports eyewear, lenses, contacts, frames and state-of-the-art optometric instruments, equipment and machinery.
WHY: The Brand Name Gallery will be dedicated to eyewear collections, featuring 225 brands from 21 countries and regions.

Winning entries from the 19th Hong Kong Eyewear Design Competition will be on display, while the 15th Hong Kong Optometric Conference will offer the latest developments in the field.

WHERE: Hong Kong Convention and Exhibition Centre, Hong Kong

And You Can Quote Me: "I set up an online optical store in June 2015, selling all kinds of frames, sunglasses, contact lenses, lenses, cases and other eyewear accessories. With the help of the HKTDC business-matching team, I found two potential suppliers of plastic frames and plan to buy 4,000 pairs in assorted colours and styles from each supplier after the show, because they offer good quality and competitive prices. The Hong Kong Optical Fair is the best place for me to source new products because I can meet quality suppliers and find Asian styles that meet the tastes of Korean consumers. I'll be back next year." (Hyun-mo Jung, Vice-President, Optical Korea Co, Ltd, talking about last year's fair.)

For more information, please visit: http://www.hktdc.com/fair/hkopticalfair-en