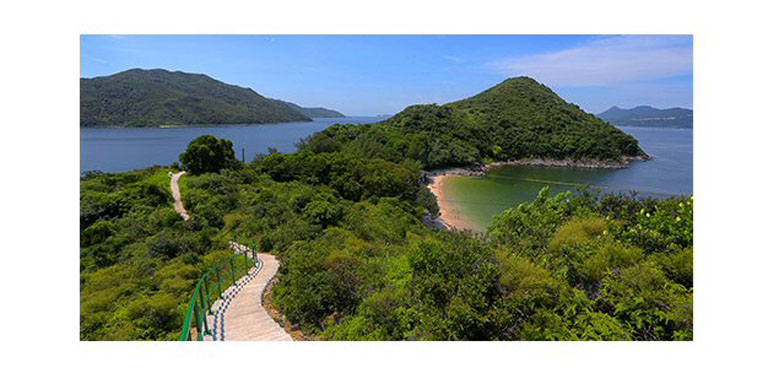 https://hkmb.hktdc.com/en/1X0ABNDQ
Settle Down into Island Time
The outlying islands offer the rural side of Hong Kong.
Most visitors associate Hong Kong with the island, Hong Kong Island, the business and financial pulse of the city, and the shopping heartland of Tsim Sha Tsui across the harbour in Kowloon.

Beyond the bustle of Hong Kong's Central business district, however, lie communities that continue to ply trades upon which the city was built. Fishing, agriculture and salt production were the economic activities that sustained these villages for generations.

According to Amy Overy, a licensed tour guide and operator of Hong Kong Greeters Ltd, Hong Kong's more than 260 outlying islands are equally as rewarding exploring by foot as the busier parts of Hong Kong.

"Be it strolling along the boardwalks of Tai O, the beaches of Cheung Chau or delving amongst the fauna and flora of Lamma Island, there is something for everyone to enjoy," said Ms Overy.

"We love taking our visitors on a day trip and have a huge soft spot for Cheung Chau. Visitors enjoy the unexpected contrast from the busy metropolis, and chatting with local residents. They gain insights into their history and experience the local traditions and foods, which are harder to find in the urban areas," she said.

For those yearning to see another side of Hong Kong that's steeped in tradition and ancient culture, the outlying islands are the place to head.
Fisherfolk's Village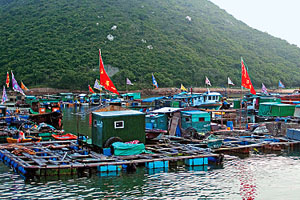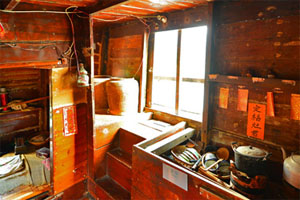 One of the more popular islands, Lamma Island is famous for its hiking trails, seafood restaurants and indie boutiques. The streets and paths are narrow (as there are no cars on any island, apart from Lantau), winding through traditional villages. There are plenty of places to stop for a beer or a taste of local street fare, beaches to explore, and long-time expatriate residents who are always up for a chat.

The Lamma Fisherfolk's Village is among the last places to experience the living culture of one of Hong Kong's earliest trades. Built on a floating platform, the village comprises an authentic fishing junk, traditional dragon boats, and primitive rafts that have housed the fisher folk for generations. An exhibition hall and themed folklore booths give further insights into their daily lives. Visitors can try their hand at angling with rods, hauling on fishing nets and weaving ropes.
Scenic Harbour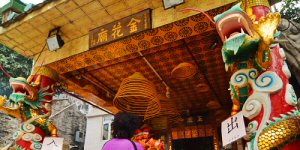 Arriving at tiny Cheung Chau Island, visitors are treated to the bustling activity of junks and sampans criss-crossing the harbour in between traditional fishing boats, and the scent of dried seafood. There are beaches, small temples and short hikes to enjoy, and myriad open-air restaurants to choose from. Cheung Chau is home to the cave that notorious pirate Cheung Po Tsai, sometimes portrayed as a latter-day Robin Hood, stored his stash in the late 18th century, and its winding passages – now empty – can still be explored today. Every year, around May, the island's main village hosts the annual Cheung Chau Bun Festival, featuring a "floating" parade of children and a bun-scrambling competition.

Peng Chau Island is smaller again – less than a square kilometre – but the meandering streets and hiking trails help work up an appetite that the many cafes there can sate. A heritage trail takes walkers past temples, shrines, amazing sea views, abandoned workshops and walled buildings – a side of Hong Kong you would never know existed outside of city.
Grass Island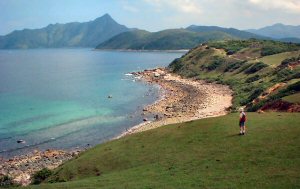 Lesser known, but no less interesting, is Tap Mun (Grass Island). While this charming island was once a thriving fishing community of more than 5,000 residents, today only a few hundred Hakka and Tanka boat people remain. Temples, floating fish farms, a protected old school building and plenty of cows populate this island, which is also a popular camping spot.

Though now a sleepy hollow, the island has a history as a smuggler's haven. The island has an exciting history as a smuggling and pirate haven, although its now-sleepy streets belie this. Legend has it that a pirates' tunnel exists from the island's Tin Hau temple leading out to sea. A limited ferry service to Tap Mun leaves from Wong Shek Pier in Sai Kung or Ma Liu Shui Pier near the Chinese University of Hong Kong in Tai Po.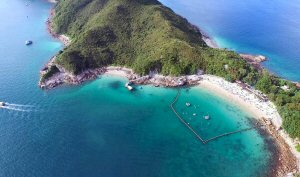 Also lesser frequented is Sharp Island, off the coast of Sai Kung. This densely vegetated island is part of the Hong Kong UNESCO Global Geopark, a haven for hikers and swimmers alike. A perfect picnic spot is Hap Mun Bay, also known as Half Moon Bay, a picturesque, crescent-shaped beach whose water quality is consistently rated the best in Hong Kong.

Poi Toi Island, accessed from Stanley, is made almost entirely of weathered granite – hence is famous for its peculiar-looking rocks. With the island's seaweed equally renowned, seaweed soup is on the menu for those who have a taste for it.
Living History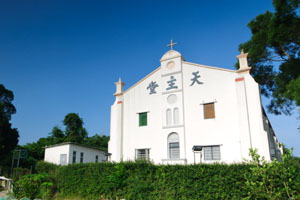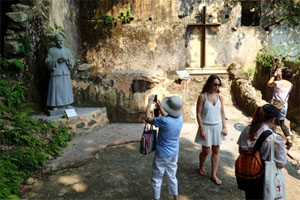 For a story of an island reborn, take a sampan from Sai Kung to Yim Tin Tsai. After the island's once-thriving salt pan industry ceased and the remaining Hakka community members left, Yim Tin Tsai lay all but abandoned. Its fortunes changed after a UNESCO Heritage Award sparked its conservation, and, led by descendants of the Hakka residents, the island gained a new lease in life as an ecotourist destination.

Today, Hong Kong's once-known "ghost island" is a living museum, its historic Catholic chapel restored, a heritage trail built and Hakka ancestral homes renovated. Even one of its old salt pans is once again fully functioning, complete with an educational visitor centre that explains each step of the salt-production process.

According to Wouter van Marle, a recommended Geopark Guide and the owner of Adventure Tours Hong Kong, Yim Tin Tsai gives a glimpse of how life used to be in Hong Kong's isolated communities, and how it has changed over the years. "With many small islands, the original residents have all moved away," he said. "At Yim Tin Tsai, however, the church, former village school and salt farm have been reinstated over the past two decades and can now be visited."
Related Link
Hong Kong Tourism Board