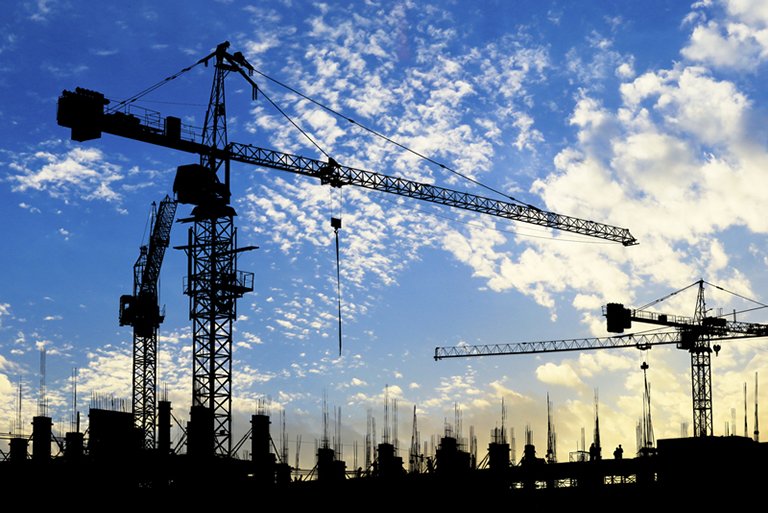 https://hkmb.hktdc.com/en/1X0ABJ0F
Business Opportunities for Hong Kong in ASEAN Infrastructure Development (Executive Summary)
Executive Summary
With infrastructure seen as the backbone of any economy's social and economic development, the Asian Development Bank has warned that the ASEAN bloc needs to invest US$210 billion a year, between 2016 and 2030, just to meet its own infrastructure development needs in the power, transport, ICT, and water and sanitation sectors. In the face of a huge financial shortfall, many ASEAN countries have increasingly turned to the private sector and foreign investors for funding, while also relying on such sources for the technology and expertise required to undertake major construction projects.
Over recent years, Chinese enterprises have become more active when it comes to participating in ASEAN infrastructure and co-operative industrial projects, partly on account of China's "going out" strategy and the Belt and Road Initiative (BRI). Apart from assisting with official development projects, Chinese enterprises have also been involved in an extensive range of private-public partnership initiatives, largely with regard to power plants, highways, ports and the development of economic zones. While Hong Kong companies have also proved active investors and service suppliers in the ASEAN infrastructure market, they have not been as visible as many of their mainland counterparts. Indeed, many of them see the emerging ASEAN economies as going through a developmental process similar to the one that transformed China some 30 years ago.
For the present, though, it is clear that Chinese outbound investment, in line with the aims of the BRI, will be a key element in the success of many ASEAN infrastructure and industrial co-operation projects. Given their extensive involvement in infrastructure projects on the Chinese mainland, good working relationships with Chinese enterprises and strong business networks within the ASEAN bloc, Hong Kong companies are uniquely well-positioned to partner with Chinese enterprises on many such projects in ASEAN countries. Additionally, with ASEAN private infrastructure and real estate investors keen to partner with foreign investors in order to strengthen their overall financial capacity, while also facilitating knowledge transfer, this clearly bodes well for any Hong Kong investors looking to enter the ASEAN market.
The growing trend for ASEAN companies to engage capable and experienced overseas consultants in order to deliver infrastructure and construction projects to an international standard is similarly expected to spur demand for Hong Kong's architectural design, consultancy, engineering, surveying, project management and other related services. In terms of the benefit to Hong Kong companies, a local partner can often play a key role in easing access to the ASEAN market, helping to navigate such issues as project applications and land acquisition, areas that can prove complex and challenging in countries where businesses tend to be more relationship-driven.
In July 2017, in order to identify the specific infrastructure development opportunities for Hong Kong businesses in particular ASEAN countries, HKTDC Research undertook a series of field trips to Indonesia, Malaysia, Thailand and Vietnam. As a consequence, it was found that in the less developed economies, such as Indonesia and Vietnam, there is a need for huge investment in transport infrastructure in order to support industrial growth and bolster regional development. By comparison, in the more developed economies, such as Malaysia, the investment priorities are more focussed on expanding the capacity of existing highways and ports, many of which are already notably congested. In the case of Thailand, with its aspirations to transform itself into a high-income country within 20 years, its government is keen to develop the Eastern Economic Corridor in its industrial heartland, as well as the 10 Special Economic Zones set along its borders, in order to successfully steer the economy through the much-mooted fourth industrial revolution.
In Indonesia and Vietnam, where government funding is in short supply and domestic companies are yet to build up their expertise and business portfolios, there remains a huge demand for foreign investment and expertise across a wide variety of sectors and projects. In Malaysia and Thailand, where many of the local business sectors are notably more developed, the expertise of foreign companies is more likely to be called on with regard to specific technical requirements or the more niche sectors, such as waste management, water management, green technology and designing the overall model for transportation operations.
Overall, many ASEAN companies are looking to lower their financing costs and this is clearly something Hong Kong is well positioned to help with. As an international financial centre, it has a long track record when it comes to project financing, IPO, bond issuance and foreign exchange trading. More specifically, it is also geared up to providing multi currency syndicated loans (including US dollar and RMB lending), a facility seen as in line with the funding needs of many of ASEAN's large-scale infrastructure projects. In addition to the projects best suited to the city's banks and capital markets, there are also a number of opportunities open to private equity funds and related professional service providers, with a growing number of ASEAN companies keen to co-operate with overseas partners with regard to securing the level of capital injection required to scale up their businesses.
With a significant number of mainland enterprises opting to establish their offshore headquarters and/or fund management platforms in Hong Kong – and given that such enterprises are the primary driving forces behind the majority of BRI-related investment projects – the city is in an unparalleled position with regard to its facility to bring together key stakeholders to jointly develop and finance many of the ASEAN bloc's leading infrastructure projects. As many investors have been only too happy to testify, Hong Kong – with its comprehensive range of world class financial and legal services, together with its unmatched repository of globally-sourced skilled professionals – is an unmatched networking platform for businesses both within the Asia-Pacific region and beyond.
Please click here to purchase the full research report (English only).
Architecture & Planning
Building & Construction
Hong Kong
Indonesia
Malaysia
Thailand
Viet Nam
Mainland China
Hong Kong
Mainland China
ASEAN
Southeast Asia