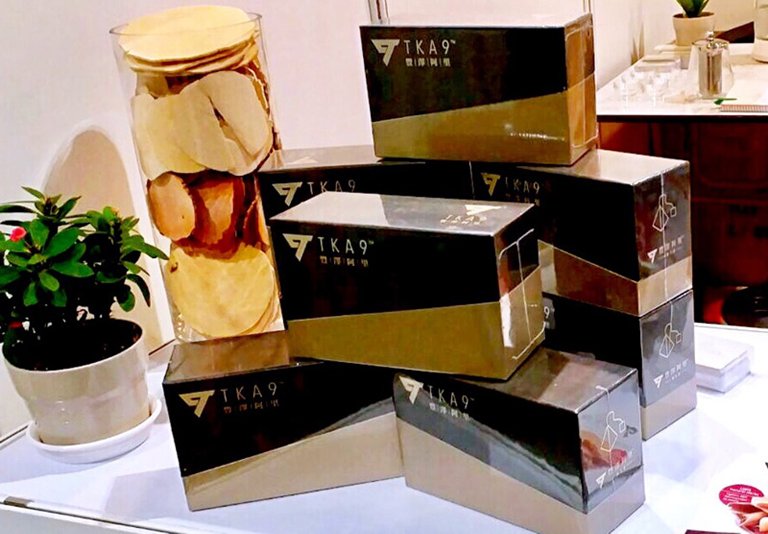 https://hkmb.hktdc.com/en/1X0ABI99
Tapping into China's Eco-friendly Tea Products Market
An Interview with Danny Yu, Project Manager of TKA Holdings (HK) Ltd
In the wake of skyrocketing economic growth, Chinese people are enjoying a better quality of life and have become more health conscious. This increases the demand for green and healthy products. TKA Holdings (HK) Ltd specialises in the research and development of deep-processed natural and ecological products, including organic and health-nourishing products, for marketing on the mainland. Danny Yu, Project Manager for TKA, spoke about his experience to help Hong Kong's small and medium-sized companies tap the mainland green and health products market.
Market Positioning: Eco-friendly Tea Products with Natural Ingredients
According to Yu, the TKA team is fairly well-versed in medical knowledge and health concepts. By chance, the company came across a south-east Asian plant called Tongkat Ali (Eurycoma longifolia), and used it to develop health products. This plant, which is only found in south-east Asia and not anywhere on the mainland, helps promote blood circulation and the removal of stasis, as well as being good for the kidneys and for treating gout. Yu's research team used it together with other natural Chinese medicinal herbs to develop health-nourishing products. TKA is marketing it not as a health product but as an eco-friendly tea product on the mainland. Yu explained that they choose to highlight the "homology of medicine and food" in marketing this product, emphasising that it can be consumed as an ordinary drink that is also good for health. "We are selling it as a tea product so people can develop the habit of drinking it," he said.
Green Products: Great Market Potential and High Consumer Expectations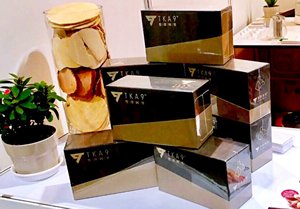 Yu said that the mainland food and beverages sector is susceptible to sanitation-related and safety-related quality problems. Aggressive business practices too often give rise to sanitation and safety issues. As a result, many mainland businesses have used Hong Kong as a platform to import products with a high safety factor, especially green products, in the last decade. Yu explained: "A big advantage we enjoy is that mainland consumers are keen on buying Hong Kong products and have great confidence in Hong Kong products."
In Yu's opinion, there are two groups of green consumers on the mainland. The first group goes for upmarket products with good aroma, flavour and taste and would pay any price for unique and premium products. Products from Hong Kong give them peace of mind. The second group also goes for Hong Kong products but does not have the same high spending power. Yu said TKA tries to lower the cost of their products to cater to this segment of the market.
Hong Kong is not particularly strong when it comes to agriculture, but Yu sees no reason why Hong Kong companies shouldn't use their know-how to their advantage. In Yu's view, these companies could use their Hong Kong-style management techniques to co-operate with mainland organic or ecological farms. He says: "These farms want to do better but need better and more international technologies or management concepts. Hong Kong may use their globalised ideas to help them regulate and develop their agricultural products while maintaining their primordial form, and use these as raw materials to produce premium products."
Building Strong Ties with the Right Dealers
Yu said that the products TKA is marketing now combine raw materials originating from south-east Asia with traditional Chinese herbal medicine methods – a link which underscores the cultural exchanges between the countries involved. He pointed out that this can result in publicity benefits. The company's products receive the attention of these countries' governments and media. National and local TV stations would often follow their products. TKA also increases knowledge of its products by participating in academic exchanges on green and natural products. When a product receives the recognition of experts, or is featured in an academic journal, favourable publicity spreads within the relevant circles.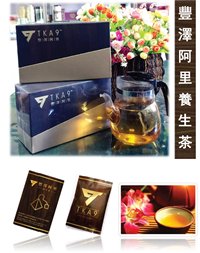 In Yu's opinion, e-commerce is currently the best way to tap into the mainland market quickly. E-commerce operators evaluate the products merchants intend to sell, including the product's origin, benefits and testing reports. The approach taken by e-commerce companies is the most efficient and direct. Dealers have the widest contact with consumer groups, and inter-personal networks are most important in doing business on the mainland. Yu said that while his company needs to establish good ties with dealers, dealers also need to establish their own network of connections. He said: "Hong Kong companies are good at dealing with foreign companies and may find it easy to communicate with them. Mainland culture is different. That is why we need to focus on the benefits of our products as a selling point."
TKA is selective when choosing dealers. Yu said: "First, we need to share common values. TKA hopes to introduce its products to Chinese consumers not just for economic considerations. The responsibility of our dealers is closely linked with ours. The hard work they put in is one of our assessment criteria."
Yu stressed the importance of assessment in selecting dealers – looking at their strengths, capabilities and financial resources, and whether they have a sound management system. Dealers must be given a reasonable dealership fee and share of profit. As for pricing, it is necessary to take into account the cost of production in addition to R&D expenses. Most important of all, pricing must reflect the average price for similar products in the market as well as the spending power of each location.
This process of selection isn't a one-way street, however. Yu said that in order to woo mainland dealers, a Hong Kong company must first be a good company with a sense of responsibility and the products it sells must have unique selling points. He explained: "Dealers would also assess our management, organisation and team. These are factors they would take into account in their assessment."
Addressing Cultural Differences
Yu pointed out that there are three hurdles to be overcome when developing the mainland market. The first is connections, especially inter-personal connections. The second is differences in the distribution model. Many mainland dealers set great store by grandeur, with their salespeople driving around in posh cars and parking them conspicuously in front of their business – a very different approach from that of their Hong Kong peers. Third, mainland consumers are not homogenous and have a wide range of different preferences. In some places, consumers go for taste, while in others they are more interested in efficacy. It is not easy to satisfy the needs of everyone.
In Yu's view, one needs to understand and adapt to the way things are done on the mainland and strike a balance, which is why finding the right dealers is so important. He said: "We don't have to totally deny their way of doing things. For example, we must admit that we are nowhere near as good as they are in cultivating connections. On this matter, we will do our best to give our dealers a free hand in negotiating business deals and terms of co-operation."
However, Yu reminds his dealers that wining and dining with contacts and connections is expensive. He encourages dealers to adopt a simple approach to sell the efficacy of the products. He admitted: "It is hard to satisfy the taste of everyone in different places. We can only make every effort to strike a balance.
We have gone through a hard time every step of our way, from design to production. We only hope to manufacture good products for our consumers."
Food & Beverages
Health & Beauty
Mainland China
Mainland China