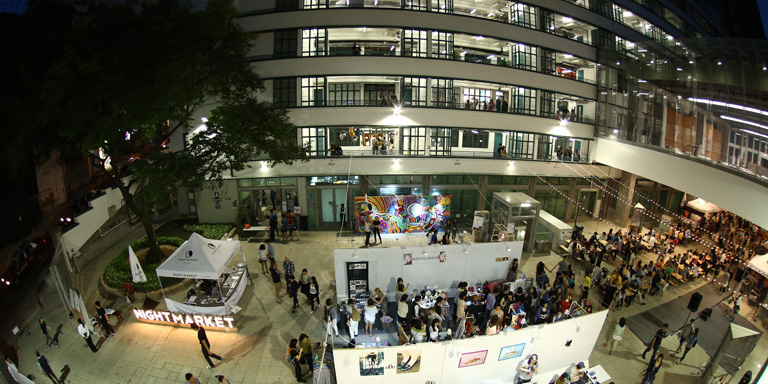 https://hkmb.hktdc.com/en/1X0ABE4Q
Retail Evolution
Young brands are adding flavour to Hong Kong's retail mix.
A groundswell of change is afoot for Hong Kong's famous shopping scene. Best known for its glitzy malls and luxe high-street brands, Hong Kong is becoming more about boutique shopping destinations and lifestyle "experience" stores. The success of PMQ in the city's Central district highlights an increasing interest in home-grown brands and concept stores.

Built as the Police Married Quarters in 1951, the heritage-listed compound was revitalised under a government preservation scheme announced in 2010. Envisioned as a hub to serve evolving creative industries, PMQ's redevelopment to house one-of-a-kind design studios, shops and restaurants has proven a popular destination for locals and tourists alike.

According to a report published last February by real estate services firm JLL, the benefits are also spilling out to the surrounding neighbourhood of NoHo – an acronym for North of Hollywood Road, a gentrified area that has become an established hipster's paradise.
Engaging Customer Experience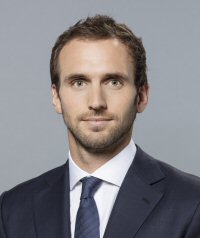 Even the traditional retail hotspot of Russell Street, Causeway Bay – once famed as one of the world's most expensive shopping streets – is changing.

Previously adorned with luxury jewellers and watch stores, the street has undergone a dynamic shift in its retail offering in recent years. Price-cutting by landlords has enabled non-luxury retailers to enter prime spaces. For instance, cosmetics brands such as Kiehls, Colourmix and Bonjour have set up shop, doubling the category's presence in this location to 14 per cent in just two years.

Lower rents have also motivated retailers to invest in more creative ways to engage customers. For instance, says Shaun McManus, a member of the F&B and Lifestyle team at JLL Hong Kong, the sports and athleisure sector is considered a front-runner in creating the ultimate store experience, with brands such as Adidas transforming their flagship store in Causeway Bay's Paterson Street to offer free in-store workouts to customers.

"This is the new era of retailing whereby brands are offering more than just a product," said Mr McManus, adding that the aim is "presenting a lifestyle to consumers. Concepts such as in-store workouts allow customers to utilise their products for the intended purpose and builds a strong sense of community amongst consumers."
"This is the new era of retailing whereby brands are offering more than just a product"
James Assersohn, JLL's Director of Retail, Asia-Pacific, said the fact that prime commercial rentals plummeted by as much as 40 per cent has created a tipping point.
"The previous rentals in Hong Kong made the prime space unaffordable for the majority of non-luxury retail brands," he explained. "As rentals have decreased, a wider variety of brands have now been able to secure stores and this is creating a more sustainable, more appealing tenant mix on the streets to shoppers."

Luxury brands are not disappearing from the high streets and shopping malls, according to Mr Assersohn. "That is not the case. We're starting to see a number of [luxury] retailers looking to come back and have street presence – a mixture of brands new to Hong Kong, or expanding their existing footprint."
New Arrivals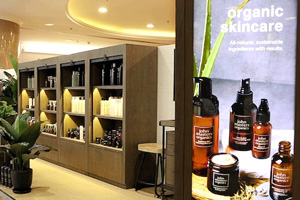 The landscape, though, has expanded to sport a greater mix of younger and mid-market brands.

Over the last two years, JLL has helped Italian retailer Calzedonia Group open 13 stores across Hong Kong for its two brands – legwear line Calzedonia and lingerie brand Intimissimi – and more are in the pipeline.

US cosmetics brand John Masters Organics opened three stores in Hong Kong this year, while German shoe brand Birkenstock – having tested the market through partner stores – in July launched its first corporate store in Causeway Bay.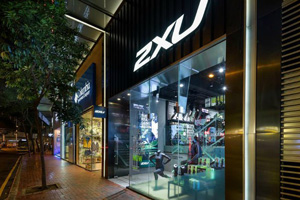 In the same month, French sports-supplies retailer Decathlon opened its first Hong Kong store in Causeway Bay, followed by a second store in Mong Kok in August.

In April, Australian brand 2XU opened a Causeway Bay flagship store catering to fitness-conscious Hongkongers with its lines of compression wear, workout clothing and triathlete suits.

While, British fashion labels Whistles and Phase Eight "have been opening stores quite aggressively in Hong Kong," with seven stores between them, Mr Assersohn said, adding that French premium speaker brand Devialet has opened five stores in Hong Kong in the past year.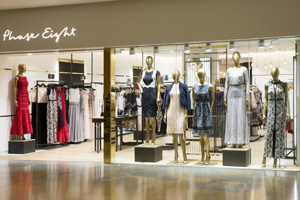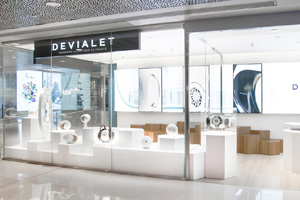 Terence Chan, JLL's Head of Retail, Hong Kong, said that the expansion of mid-range brands could lead to sustainable growth for the market "and a healthier, more colourful and diverse shopping experience in the city."
Profitable Market
Such investments demonstrate that Hong Kong remains a profitable market for many brands, and the gateway to the Chinese mainland market, Mr Assersohn said.

Research conducted by JLL last year affirms that Hong Kong has the second-largest concentration of international retailers globally, after London. The opening of multiple stores "is a sign that brands are serious about Hong Kong, and that their business is going well."

The latest retail data is fuelling such optimism. Government records show that Hong Kong's retail sales rose four percent in July, climbing for the fifth straight month and marking the fastest year-on-year growth since February 2015. As inbound tourism picked up, retail sales rose to HK$36 billion (US$4.60 billion) in value terms, and 4.6 per cent in volume terms.

JLL's own research concurs. In a recent survey of retailers, representing 65 brands, over half of the respondents felt that the market had bottomed out and will improve next year. Some 62 per cent said they plan to open new stores in 2018.

Some 82 per cent of landlords surveyed reported that sales had improved recently in their shopping malls, and 91 per cent expect the market will continue to improve going into 2018.

Mr Assersohn believes this is largely a result of brands adapting their strategies to meet the market.

"It's exciting to see Hong Kong's retail market regenerating and reinventing itself as a result of challenging times," he said. "We believe these changes will usher in a healthier, more diverse retail climate ahead."
Related Link
JLL