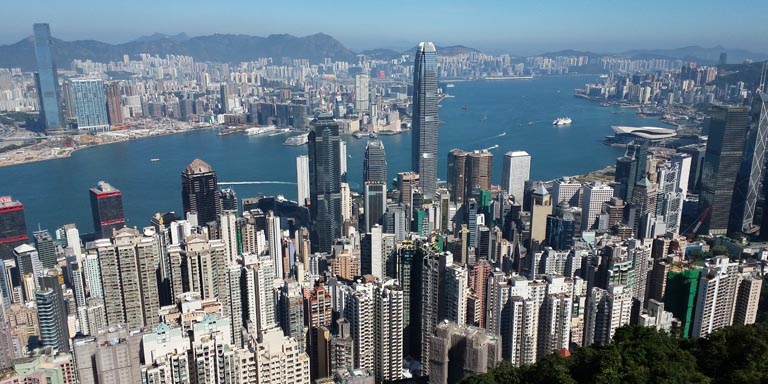 https://hkmb.hktdc.com/en/1X0ABE2S
Hong Kong Adds Up
A UK Fintech firm is tapping rapid growth in the sector by setting up regional operations in Hong Kong.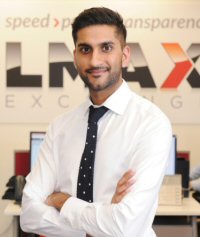 A mini-United Nations unit can best describe the cultural composition of LMAX Exchange, a London-based multilateral trading facility for foreign-exchange trading. While assembling its Hong Kong-based regional team, the company recruited experts from Britain, the United States, South Africa, Australia, South Korea and Hong Kong. According to Vikash Thanki, head of Operations of LMAX Hong Kong, it was easy to put together an international line-up in the city.

"We have people from all over the world working within our Hong Kong office. We haven't hired anyone from overseas," said Mr Thanki. "Hong Kong is similar to London in the sense that it's multicultural. The multicultural talent pool allows you to cherry-pick good skill sets and provides you with a good community for your workforce. If you look at the community created in the office and the potential learning process that could take place with different people bringing different types of experience with them, that's all beneficial for a Fintech company."
Mainland Ties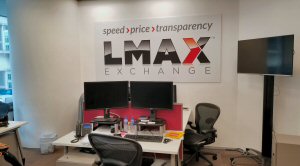 Founded in 2010, LMAX provides a low latency, order-driven environment venue for electronic foreign-exchange trading. Recognised as one of the UK's fastest-growing technology firms, the company offers clients complete pre- and post-trade transparency, enabling them to trade with unique, no "last look" limit-order liquidity.

Being in an industry where success is partly judged by business expansion, LMAX entered Asia two years ago by setting up an operation in Hong Kong. It was licensed by the Securities and Futures Commission of Hong Kong in 2015 and formally launched the same year.

In choosing where to base its Asian operation, LMAX opted for Hong Kong over Singapore mainly because the former has a "symbiotic relation" with the Chinese mainland, a market that the company has long-term plans to enter, said Mr Thanki.

The Londoner, who relocated to Hong Kong in late 2014, said Hong Kong is a "pro-business" place with a variety of resources available for entrepreneurs, including those in the realm of Fintech. Apart from its multicultural human resources, the city has a well-established tech infrastructure, while the government, he said, is supportive of Fintech companies.
Fintech Investment
"There has been a lot of investment made by both the Hong Kong Government setting up a steering committee on Fintech as well as the private community investing in Fintech over the last 12 to 18 months," Mr Thanki explained.

"As soon as you settle in Hong Kong and embed yourself within the community, you have immediate access to resources. Hong Kong has a fantastic opportunity to cement its place as the Fintech place of choice. As time goes on, I can only see the services and opportunities improving."

Hong Kong's rule of law and clear regulations are "a good bonus" to having an operation in Asia, a region generally considered an emerging region in terms of Fintech development, he said. "In Hong Kong, you know the parameters in which you're working. We are able to benefit from the clear legislation and good regulations."

Having set up companies in the UK and Hong Kong, Mr thanki said that getting a new business off the ground in both places is equally straightforward. But when it comes to paperwork, particularly filing tax returns, Hong Kong is "100 per cent easier" than in the UK.

"In terms of doing a profit-return for your company, it's pretty straightforward and [involves] a couple of pages. There isn't that much complication around it, which is obviously beneficial because managing their tax liability is one of the burdens that companies face globally," he said.
Significant Traction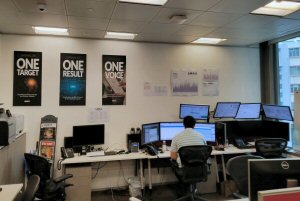 Since its inception, LMAX Hong Kong has been growing steadily. Being in Asia means the company can pay closer attention to clients and potential clients in the region, which has resulted in the company gaining "significant traction," he said. In addition, as LMAX's business revolves not only around the retail market but also the institutional space, the abundance of institutional corporates in Hong Kong benefits the company. Two years ago, LMAX Hong Kong had nine staff and planned to add up to three members to the team. But hiring moved faster than expected – the company is now fully staffed with 15 members.

Looking ahead, Mr Thanki said it's only a matter of time before LMAX expands to other parts of Asia, such as Singapore. The company is not in a hurry to tap the mainland market, where the regulations around what LMAX offers are still unclear, but Mr Thanki said LMAX is well-positioned to do so when conditions are right.

For UK Fintech firms that want to establish a presence in Asia, Mr Thanki advised them to first address key questions. "They should first establish why they want to come to Asia. For a Fintech company, the biggest question is: what is your addressable audience? The big advantage of being in Hong Kong is the access to mainland China. Is that important for you? Hong Kong is a great place to be, provided that you have a particular market you are looking to target."
Related Link
LMAX Hong Kong
Finance & Investment
Technology
United Kingdom
Hong Kong
Western Europe