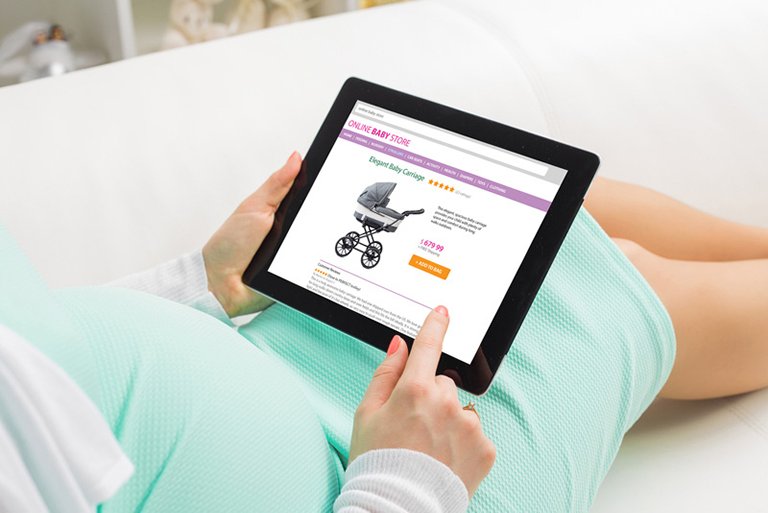 https://hkmb.hktdc.com/en/1X0ABDAN
China's Baby Products: How Franchising Enabled One Shanghai Company to Develop Private Brands
An interview with Wei Ni, Marketing Manager of Yunyinglian (Shanghai) Co Ltd
In recent times, the online-to-offline (O2O) business model has become a prevailing trend within the mainland retailing sector. As the penetration rate of mobile phones has grown, many companies have begun to deploy mobile marketing techniques. Shanghai-based Yunyinglian (literally: 'connecting pregnant mothers and their babies') now operates more than 3,000 Alaxiaoyou mother-and-baby franchised stores across the country. It has also developed a number of private labels for assorted mother and baby products. In 2017, it opened its own mobile sales channels using phone apps and a WeChat account for omni-channel marketing based on big data.
Interviewed by HKTDC Research, Wei Ni, the company's Marketing Manager, explained how her company worked alongside brand owners and developed a professional image for its private brands. She also outlined how the company analysed the idiosyncrasies of demand in different cities for mother and baby products and related services.
Requirements and Support for Franchisees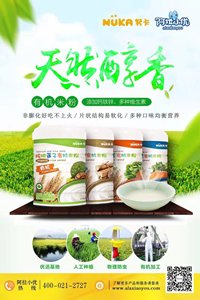 Alaxiaoyou began its franchising business in 2008. Today it operates more than 3,000 franchised stores across the country. For the most part, its business is focused in provinces in east and central China, including Sichuan, Jiangxi, Jiangsu, Henan and Anhui. Its target customers are parents of children under three years of age. According to Wei, its franchised stores must be decorated in line with Alaxiaoyou's VI image [1] although they may deviate slightly in terms of store display and décor in line with the available floor area. Yunyinglian is responsible for training its staff on a variety of matters, including product knowledge, marketing skills and shop management.
As an agent, Yunyinglian supplies 70-80% of the merchandise sold at its franchised stores, including agency brands and private brands, with the remainder being sourced by the franchisees themselves. The agency products mainly comprise milk powder, including overseas brands such as Abbott from the US and Arla from Europe, and a number of domestic brands, including Nuka and Guangming.
Co-operating with Brand Owners
According to Wei, the brand owner usually sets the minimum price for the merchandise being sold, which the agent can then adjust according to market conditions. The agent must develop retailing channels and promote and publicise the products, while bearing the resulting costs. Three-year contracts between brand owners and agents are standard, although overall sales targets may vary. If an agent does not perform well in terms of sales, the brand owner may refuse to grant bonuses [2] or even terminate the relationship. Yunyinglian usually settles accounts with brand owners once a month. Weis says: "We pay according to our monthly orders. For example, we pay for 10,000 cases of milk powder if we have ordered 10,000 cases that month".
Creating a Professional Image for Private Brands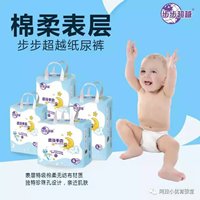 Yunyinglian's private brands cover a wide variety of products, including Lidehezi supplementary food, Bubuchaoyue disposable diapers, Zhihu detergent and personal care products, and Yisuoyuyan (Aesop's Fable) feeding products. According to Wei, the most effective way to develop retail channels for private label products is through sales presentations [3]. Expanding upon this, she said: "Some sales presentations by provincial-level organisations introduce products or services to franchisees by means of recommendations. This approach can spread the word quickly and enable particular brands to infiltrate to channel operators."
Mainland consumers are becoming increasingly fond of shopping via mobile phones, as well as sharing product information with relatives and friends on social media. In order to capitalise on this, Alaxiaoyou has developed mobile sales channels using phone apps and a WeChat account for omni-channel marketing utilising big data. For online promotions, Alaxiaoyou's WeChat account has several hundred thousand members. Besides regularly pushing product information to members, Alaxiaoyou also holds new product presentations where members can apply for usage trials. In terms of offline publicity, the company showcases different brands and products at its parent-child events, motherhood forums and its in-store product promotions. Highlighting the importance of this, Wei said: "The teachers giving talks at our motherhood forums are either retired pediatricians or professionals with a medical background and they are able to attract the active participation of mothers. In the summer, our teachers explain how to prevent children from developing rashes and what parents need to watch out for in their everyday lives. They use products sold at these stores for demonstration purposes to build up the professional image of their brands".
O2O System: Online Stores Become an Extension of Physical Stores
Online-offline integration has become the norm for retailing on the mainland. Physical sales and online sales have slowly turned from rivals into mutually beneficial components collaborating for win-win results. Yunyinglian spent two years developing the Alaxiaoyou O2O system using big data to bring together online and offline members, making online stores an infinite extension of the sales and promotion platform of the physical stores. Explaining how this platform evolved, Wei said: "Alaxiaoyou's WeChat mall has an overseas shopping channel which operates in the form of import cross-border e-commerce for the sale of foreign imported goods. Through this channel, consumers can buy products that aren't sold in the physical stores, making it an extension of the bricks-and-mortar stores. Alaxiaoyou's apps and WeChat mall did not begin operation until 2017. Online sales currently account for about 20% of total sales, but that share is expected to keep growing."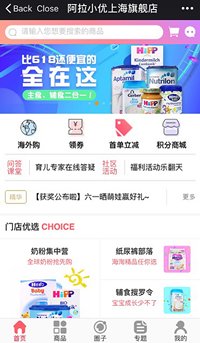 Alaxiaoyou's WeChat account features a number of different subject sections, such as Baby Feeding and Good Food Sharing, allowing mothers to obtain information on child care and related activities while shopping at the WeChat mall.
Consumer Attitudes to New Brands and Niche Services
Although Alaxiaoyou's sales network covers the whole country, the approach to spending differs between parents in different cities. Obviously, parents in first- and second-tier cities have a greater demand for imported brands. Those in third- and fourth-tier cities tend to prefer domestic labels and are more receptive to new brands than their counterparts in the bigger cities. In recent years, parents in the first- and second-tier cities have displayed a growing demand for niche mother and baby services. Drilling down into these differences, Wei said: "Today mothers pay a lot of attention to post-natal slimming, which explains the growing popularity of post-natal yoga, spa and massage. Services such as massages, spa treatments, hair dressing and photography for babies are also increasingly popular in the big cities". In line with this, a number of Alaxiaoyou's bigger stores now have extra facilities such as a children's amusement corner and a baby swimming pool, in order to offer a better shopping experience and to attract higher levels of footfall.
The age of their children can also directly affect parents' approach to spending. When their children are still under 12-months-old, parents tend to display higher levels of brand loyalty, favouring and trusting well-known brands. Once their children are a year-old, parents are more easily swayed by sales promotions and may switch brands more frequently. They are also more willing to try new products and new brands, largely because they believe that their children will have developed better resistance and stronger immunity as they have grown older.
In Wei's view, most mothers are rational in their approach to spending and carefully weigh up the price/performance value of products, with imported brands typically having a higher price than mainland brands. For the less well-known imported brands, a business would need to devote more time and resources into building up their reputation and image. However, most importantly of all, products must be safe and of a high quality in order to win favour from parents.
---
[1] VI: Visual Identity.
[2] Brand owners/suppliers work with sellers on a profit-sharing basis to stimulate the latter's incentive to improve sales performance.
[3] Businesses would introduce their products or services to retailers or franchisees through product presentations.
Mainland China
Mainland China