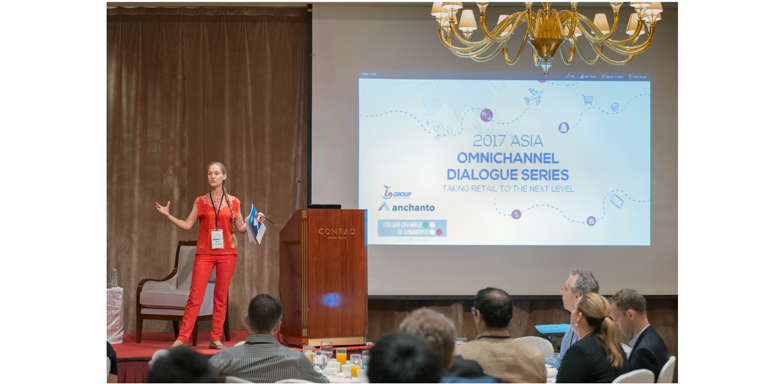 https://hkmb.hktdc.com/en/1X0ABB12
Digital Marketing in China
Social media is a prime business tool for enterprises to tap the Chinese mainland market.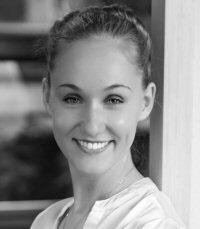 China marketing and social media expert Ashley Galina Dudarenok moved to the Chinese mainland from Russia before re-locating to Hong Kong in 2010. One year later she set up Alarice, a media agency specialising in Chinese social media marketing. Founder of the Russian Business Club, Ms Dudarenok set up the group to connect entrepreneurs and professionals from Russian-speaking countries with other expatriates in Hong Kong.

How did you become an expert in Chinese social media and digital marketing?
I lived in China for more than four years. When I arrived in 2005, the digital boom was happening and I loved how dynamic the market was. I found it extremely interesting to watch Chinese consumers – their behaviour, preferences, aspirations – change so fast and so significantly.

Chinese social media took centre stage in 2009-2010 and I was fascinated with the "Weibo wars," the fall of RenRen and the evolution of QQ. After leaving mainland China, I had no doubt that my professional life and career would continue to be linked with China.

What led you to launch your business?
I registered Alarice in 2011 and two years later, I was asked to set up and execute a company's marketing strategy for China. I quit my job, worked from my living room for the first few weeks, and then hired a tiny serviced office and my first members of staff. Four years later, Alarice is a team of 15 and counting.

In the past four years, we have gone through many fun phases, and most importantly, we found our focus. Early last year we started looking for a scalable product. As a social media agency, everything we produce is highly personalised for the brand, relevant to a specific audience and follows the most recent social "hot topics."

We wanted to explore a business model that allowed us create a great product and sell it to multiple clients. We looked into the growing number of inquiries we received asking for advice, guidance, training or open resources. Most of those inquiries were from SMEs just starting out in China or planning to enter China through cross-border e-commerce model. They didn't have budgets to hire an agency, but needed help. We launched ChoZan in January, 2017, a membership platform with tools that marketing teams need to professionally activate their social media strategies in China. We transferred our agency expertise into ChoZan and made that available for internal marketing teams.

Tell us about some of the social media behaviours unique to the mainland.
China is different in terms of the platforms they use – Weibo and WeChat are the most widely-used social media channels. There are also some smaller fragmented platforms for niche audiences, including Miaopai (short videos), Yizhibo (live streaming), Zhihu (Q&A) and Douban (online community).

In terms of content, Chinese social media is now under huge pressure to sell. For many brands, the major purpose of marketing on social media is to boost sales in a direct and instant manner.

Marketing campaigns on Chinese social media are more likely to be related to sales, lucky draws, discount, coupons, samples and giveaways. User-generated content collection campaigns are also very common on Chinese social media.

The bottom line is that in China, social media is functional – people go to solve a problem, they value functionality, speed and convenience. In the West, it's entertaining and people go to just surf and read news and updates.

Why did you decide to base your business in Hong Kong?
While being geographically very close to mainland China, Hong Kong provides foreigners with a different cultural environment, recreational options as well as cleaner living. Business-wise, operations are simple, taxes are low, there's a lot of talent, and the legal and financial systems are straightforward and well-regulated.

We have a great niche here. There are hundreds of companies that enter China through Hong Kong each year and even more local Hong Kong firms that serve primarily mainland Chinese consumers. We help them succeed in China. We also cover the whole region by being in Hong Kong.

At the end of the day, our ambitions are not constrained to China only. We want to bring China to the world and at the same time help Chinese home-grown brands succeed overseas.

How has social media and digital marketing developed in China since you began working in this industry?
The changes are immense. A lot more people are using social media daily in China now. WeChat alone has more than 963 million monthly active monthly users. Weibo has more than 361 million active monthly users and QQ still has 850 million monthly active users. This is huge.

People also have a lot more options and platforms and since 2011, more and more vertical social media platforms that cater to a niche audience have started to appear and grow. The functionality that social platforms offers has also developed greatly. New and cool things are being developed and this will only continue.
Related Links
Alarice
Ashley Talks
ChoZan
Russian Business Club
Russia
Hong Kong
Eastern Europe
Mainland China