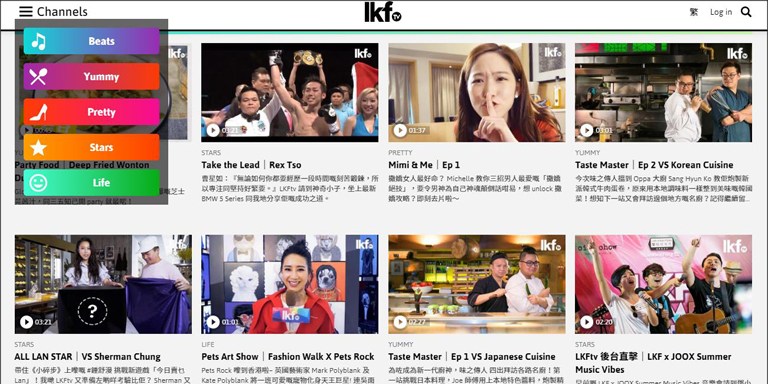 https://hkmb.hktdc.com/en/1X0AB9KP
Curating Cool in Hong Kong
A new media venture in the city is spotlighting Hong Kong's edgy and unique youth culture.
Despite Hong Kong's business reputation as a place with notoriously long working hours, people in the city are also known to have an appetite for playing hard. Reflecting that side of what's hot in the city, the Lan Kwai Fong Group (LKF Group) is bringing fun on-the-go with LKFtv – an online video platform collecting and curating what's considered cool in Hong Kong. LKF Group – already known for its influence on the development of Hong Kong's famous Lan Kwai Fong entertainment district – is applying that entertainment expertise to creating the media venture.
Connecting Hong Kong's Youth Culture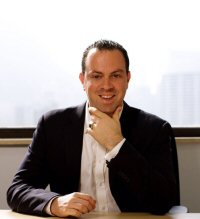 Keeping it simple, the LKFtv website delivers on a promise to offer trendy, curated videos at viewers' fingertips. "It's made for local people, and it answers the question of when you're a young person and you want to see something cool, where do you go?," said CEO Yaron Jacobs.

Already online after a soft launch, LKFtv offers a plethora of feature content. The curated aspect kicks in with easy-to-navigate channels organised under headings such as Beats (music), Yummy (food & drink), Pretty (fashion), Stars (celebrity) and Life (general interest content that "touches people's daily lives"). Invoking the vibes of content found on digital media platforms like Vice Media, LKFtv videos offer a distinct, edgy production style – featuring thumping music tracks and fast-paced, digestible explorations of what is happening in Hong Kong from the ground up.

"Taking a culture-first approach, it's not about established businesses and brands dictating what's cool, but Hong Kong showing you what matters," Mr Jacobs said.

From boxer Rex Tso sharing how hard work and determination formed his career, to MC Jin discussing hip-hop culture on the electric streets of Mongkok – the videos are presented from a local Hong Kong perspective.
The LKFtv website, YouTube channel and Facebook page will be followed soon by an app, and there are plans for Mandarin and eventually English editions of LKFtv content.

According to Mr Jacobs, LKFtv is striving to tap into Hong Kong's youth culture and capture the attention of young people who are "globally minded even though they are rooted in their strong local culture."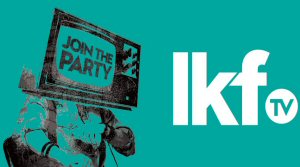 Differentiating itself from other major digital-media players, such as Netflix, YouTube and Facebook, Mr Jacobs said that LKFtv aims to be the ultimate content hub curated for Hong Kongers, and in the process, solve core problems found in those platforms. Describing Netflix content as too long to take in on a speedy local MTR train, YouTube selections as too varied to easily choose from, and Facebook too heavily influenced by the preferences of friends over the viewer's own interests – he said LKFtv is an alternative platform created to fit the Hong Kong ecosystem and appetite for content.

The videos are distinctly non-political and are tailored for a youthful, Cantonese-speaking target audience, Mr Jacob's said. "It's for young people, and youth isn't necessarily related to how many years you've been on the planet; it's a state of mind. So as long as you feel young and live young and are interested in cool things, it's for you."
Tapping the Digital Sharing Economy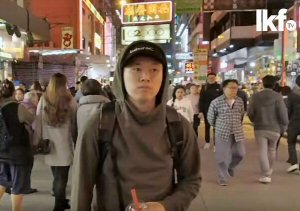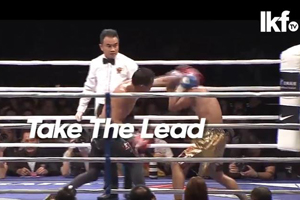 As technology continuous to reshape the media landscape, LKFtv aims to be on the cutting-edge of content delivery by adopting a digital sharing-economy format for sourcing content. "LKFtv aims to be a connecting thread that brings the city's diverse creative minds together," he said. To do that, LKFtv is implementing a community-based model for content generation using in-house production and sourcing content from local influencers, also known as Key Opinion Leaders (KOLs) in Hong Kong. Working with some 200 influencers in the city, LKFtv offers them another platform to share their content on and new audiences to engage with. In addition, LKFtv functions in a similar fashion to YouTube, where creators get a cut of the advertising revenue generated on their videos hosted on LKFtv.
Home Field Advantage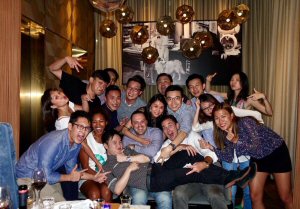 The LKF Group's deep roots in the Hong Kong business and lifestyle communities, as well as a familiarity with nuances of local culture and the media environment have been key to undertaking a venture like LKFtv. Mr Jacobs also noted access to talent as an advantage for launching a media venture in Hong Kong, with its deep pool of highly creative and capable talent.

The channel is also well in tune with the Lan Kwai Fong brand. "People go to Lan Kwai Fong to have a good time; you go to LKFtv to have a good time and to be entertained. You should feel better after visiting LKFtv than you felt before." While LKFtv is not a promotional tool for the LKF Group's businesses, the new venture complements the overall corporate strategy of LKF Group, according to its CEO Jonathan Zeman.

"LKF Group's mission has always been to bring happiness to people by bringing people together and giving them high-quality lifestyle experiences," said Mr Zeman. "This is as true in an offline property-development sense as well as in an online media sense."

Looking ahead, Mr Jacobs said the model may eventually extend beyond Hong Kong. "In the long run, there is certainly the interest and ambition to expand into additional markets, which includes, of course, China, but also other territories like the Philippines, Vietnam, Thailand, Malaysia, which are all markets where we know that our brand is very well-recognised."
Related Links
Facebook
Lan Kwai Fong Group
LKFtv
YouTube