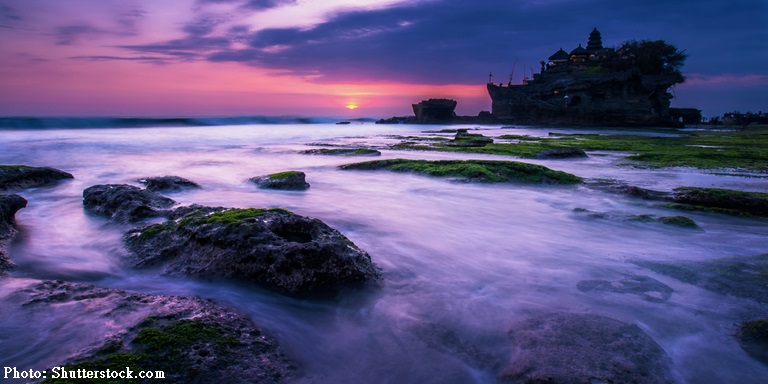 https://hkmb.hktdc.com/en/1X0AB963
Build Them, and They will Come
Developing nationwide tourism infrastructure is among the key priorities of Indonesia's nascent Special Enterprise Zone strategy.
With tourism a high priority for Indonesia, the sector not surprisingly is integrated into the country's Special Economic Zone (SEZ) programme. Investors in several tourism-related sectors have been offered a series of incentives to support a new SEZ currently being constructed in Banten province's Tanjung Kelayang district.

Scheduled for completion by 2019, the 3.24 square-kilometre Tanjung Kelayang SEZ is the latest addition to Indonesia's network of nine SEZs. It is also the third SEZ, following the Tanjung Lesungsite in Banten province and the Mandalika facility on the island of Lombok, to focus exclusively on the tourism sector.

In order to fully develop the Tanjung Kelayan site, the government is looking to secure about IDR20 trillion (US$1.5 billion) in investment by 2025. This will go towards funding beachside hotels, resorts, private residences, an organic farm, international airport, a new road network and solar, water-treatment and power plants outlined in plans for the site.

By 2022, the government hopes the new SEZ will have delivered 24,000 jobs, with a number of these stemming from community-based schemes that are focused on sustainable tourism. Prospective investors reportedly include the Sheraton and Sofitel hotel chains and the China Harbour Engineering Company.
GDP Contribution
At present, all of Indonesia's SEZs come under the auspices of the National Council for Special Economic Zones. Established by presidential decree in 2010, this body has been charged with developing and implementing the country's National Master Plan for the areas. In line with this economic blueprint, nine SEZs are already operational or under development, with that number set to rise to 25 by 2019. Of these, 10 will be solely devoted to tourism.

By using the SEZ model to deliver a high standard of tourism infrastructure across the country, Indonesia hopes to accommodate 20 million overseas visitors annually by 2020. This is in line with government aims to substantially increase the GDP contribution of the services sector, while boosting employment and rebalancing the economy away from its reliance on the oil, gas and manufactured exports sectors.
Tax Benefits
To deliver on this, since November 2015, investors in Indonesia's SEZs have benefitted from income-tax discounts ranging from 20 to 100 per cent and for up to 25 years, as well as 30-year land-ownership rights within an SEZ, with a 10-year extension option. In addition, value-added tax exemptions are in place for imported raw materials, as well as on manufactured goods sold within Indonesia.

In addition to Tanjung Kelayang, Tanjung Lesung and Mandalika, six other SEZs have been approved:

• Sei Mangkei (North Sumatra)
Inaugurated in January 2015 by President Widodo, the area will primarily focus on the industrial palm oil derivatives and rubber sectors, as well as biodiesel, biogas and logistics.

• Palu (Central Sulawesi)
Planned as an integral part of the Sulawesi Economic Corridor, the SEZ has attracted a substantial number of investors, including companies active in the logistics, automotive manufacturing, agro-business, concrete, iron and zinc processing, food packaging, base and precious metals sectors.

• Bitung (North Sulawesi)
The project was established to capitalise on the region's existing strengths in seafood and coconut product processing, as well as in distribution and logistics.

• Morotai (North Maluku)
The area will focus on building on the Maluku Islands' strength as Indonesia's primary fisheries zone.

• Maloy Batuta Trans Kalimantan (East Kalimantan)
This SEZ has been up and running as an industrial manufacturing, export production and logistics hub.

• Tanjung Api-Api (South Sumatra)
The area is looking to attract investors with strengths in locomotive manufacturing, export processing, logistics or energy. Its prime location allows access to many of the country's vast rubber and palm plantations, as well as the sites of both Indonesia's second-largest coal deposit and about 10 per cent of the country's gas reserves.
Headline Projects
At present, Indonesia is still at a relatively early stage in developing its SEZ strategy. As more and more SEZs are approved and come online, however, a clearer picture is expected to emerge on the likely scale and scope of the required investments, as well as the economic benefits expected to accrue to the various regions of Indonesia.

Still, a number of the country's large-scale SEZ investments are already making headlines, including a reported US$11.2 billion Russian investment to develop an oil refinery, storage tanks and a petrochemical refinery in the country's Tanjung Api-Api region. In addition, Singapore chemical company Indorama is said to be considering a US$900 million project in an Indonesian re-gasification plant.

For more market opportunities, please visit: http://research.hktdc.com/.