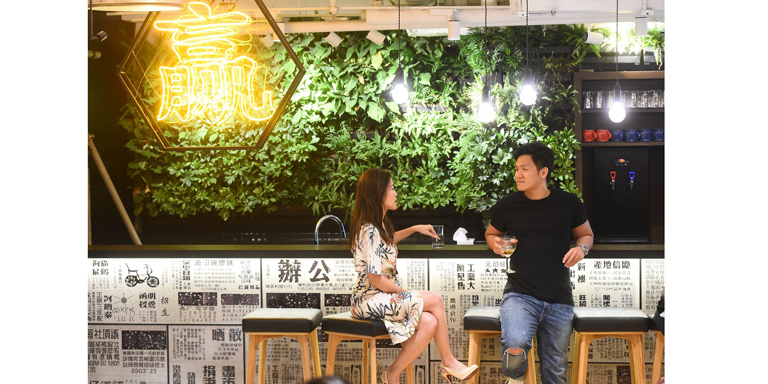 https://hkmb.hktdc.com/en/1X0AB7WJ
naked Ambition
Having made its name developing sustainable resorts in the Chinese wilderness, Shanghai-headquartered naked Group has branched into the urban jungle of Hong Kong.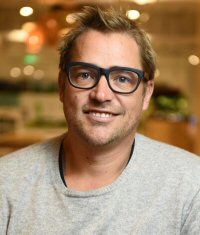 Rather than its established role offering rest and recreation, a new brand of "naked Hubs" is providing a platform to give start-ups their best chance of success. Building on its experience with several high-end nature retreats on the Chinese mainland, the company branched into the booming co-working space sector when it set up a naked Hub in November 2015. Last July, it took the first step of a strategic rollout by opening the first of its initial three Hong Kong locations. By the end of 2019, the company plans to open 10 additional Hubs in Hong Kong, serving up to 10,000 individual members and hundreds of businesses.

Grant Horsfield, founder and Chairman of naked Group, says the brand introduces professionals in Hong Kong to an innovative take on work and life, "providing our existing members with increased opportunities, and above all, fostering communication and collaboration across one of the world's most vibrant regions."

naked Hub's entry into Hong Kong comes at a time of unprecedented growth for the city's co-working industry. Globally, co-working is booming – rising 71 per cent annually from 2007 to 2015 – and is projected to grow 68 per cent annually from 2016 to 2018, according to the online market research company Statista. In Hong Kong, fuelled by the growth of the start-up community and demand from multinationals and SMEs alike for more flexible office spaces, co-working is expected to grow to record highs in 2017, according to a recent report by commercial real estate company Colliers International.
Poised to Meet Demand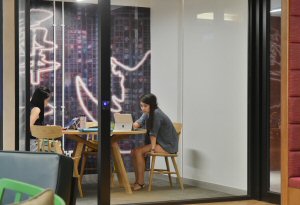 Originally from South Africa, Mr Horsfield established naked Group in 2007 after landing in Shanghai to look for business opportunities. When he found that he missed the natural environment of his homeland, Mr Horsfield worked with his wife and business partner, architect Delphine Yip-Horsfield, to build several nature retreats on Moganshan outside Shanghai. While developing several other retreats, they also turned their hand to co-working hubs after noting the change in workplace trends.

Mr Horsfield says that by offering uniquely flexible, engaging and creative office environments, naked Hub is poised to meet the rising demand for co-working space in Hong Kong.

"After establishing ourselves in China, bringing naked Hub to Hong Kong was the natural choice," he said. "Modern technology has changed the way we work and live, motivating the shift toward co-working. In Hong Kong – like London and New York – sky-high commercial real estate prices mean the sharing model is flourishing. These factors drive the success of naked Hub. From future business expansion's perspective, Hong Kong plays a very important role, especially for our footprint expansion in Asia."
Growing Network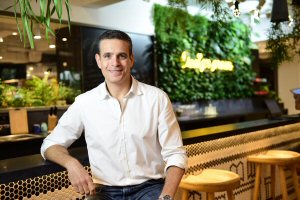 First launched in Shanghai, their brand naked Hub has grown to a network of 21 facilities across China, Hong Kong and Vietnam. Following a recent merger with JustCo, the largest co-working space operator in Singapore, naked Hub's combined footprint will span 140,000 square metres (1,500,000 square feet). That gross floor area under management in nine cities in six countries comprises 41 locations, including upcoming Hubs in Bangkok, Kuala Lumpur and Jakarta. By 2020, the network is expected to grow into almost 200 Hubs in Asia.

The group's expansion is backed by a US$33 million funding round led by Hong Kong's Gaw Capital, a deal closed last November.

According to Jon Seliger, naked Hub CEO, Hong Kong was a natural next location as part of the group's Asia-Pacific expansion. "Our goal is to have 10 Hubs in Hong Kong within the next year or two. By 2030, it is estimated that 30 percent of the office spaces [in Hong Kong] will be turned into flexible, shared workspace. This is a paradigm shift in the way that people work, and we are just at the ground level."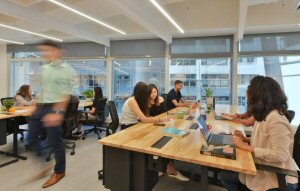 The city represents a great market for co-working, he added, with its high real estate prices and strong entrepreneurial culture. "It is also closely linked commercially with mainland cities where we operate [Shanghai and Beijing currently], as well as Southeast Asian cities where we operate post-merger with JustCo. We see the ability to create better offices for less for our Hubbers.

"Hong Kong is city of ambitious entrepreneurs and successful businesses. It acts as a great foundation to build our brand and rally influencers to spread the word. Again, with our growing network effect throughout China, North Asia and Southeast Asia, we see naked Hub being the best platform for businesses of all sizes to be more successful."
Related Link
naked
South Africa
Hong Kong
Mainland China
Africa