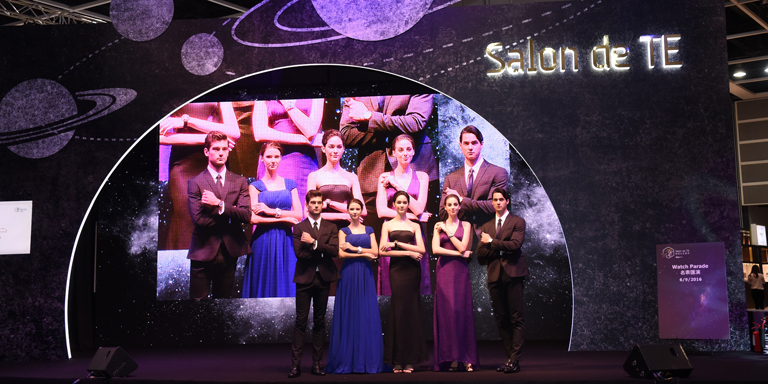 HKTDC Hong Kong Watch & Clock Fair
Don't miss the world's largest timepiece event, happening in Hong Kong in September.
WHAT: The world's largest trade event of its kind, the fair features the biggest concentration of watch and clock companies under one roof. More than 800 exhibitors from 27countries and regions took part in the show's 35th edition.

WHEN: 5-9 September 2017

WHO: Major exhibit categories include complete watches and clocks, part and components, machinery and equipment, packaging, and the OEM Smart Watches zone.
WHY: The event's highlight, Salon de TE, will showcase licensed and original branded watches from some 100 brands, grouped in the following zones: World Brand Piazza, Renaissance Moment, Craft Treasure, Chic and Trendy and Wearable Tech.

For the first time, Salon de TE will open to the public on the last day of the fair.

Some of the latest insights from key industry players will be featured at the annual Hong Kong International Watch Forum. Other highlights include product launches and an exhibit of winning pieces from the 34th Hong Kong Watch and Clock Design Competition.

WHERE: Hong Kong Convention and Exhibition Centre, Hong Kong

And You Can Quote Me: "Maurice Lacroix is a luxury brand of Swiss watches that specialises in elegant quartz watches. I'm here for the first time to look for watch components. As smart watches are becoming trendy, demand for these watches is increasing. We are keen to develop smart watches within the next two years, but we still keep the elegant look in this new line. At the fair, I have found a potential supplier of smart watch movements and I have also made 10 new contacts for the supply of various components. I have also seen beautiful packaging boxes and watch displays at the fair and will pass these useful contacts to my colleague. I am happy to have found more component suppliers here in Hong Kong than at the Basel Fair. I'll come again next year." (Laurent De Blasio, Industrial Director, Maurice Lacroix, Switzerland talking about the 2016 fair.)

For more information, please visit: http://hkwatchfair.hktdc.com