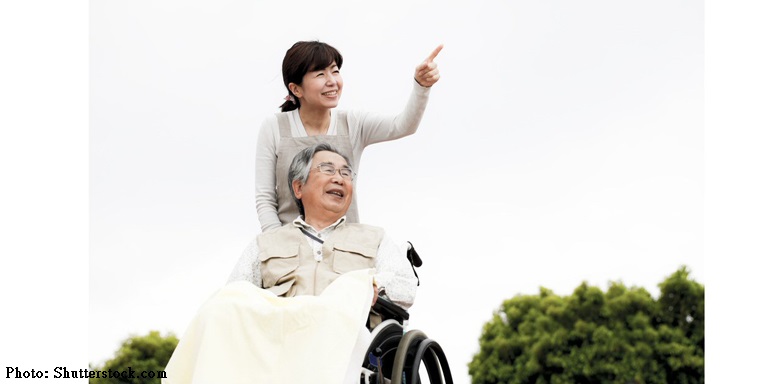 Taking the Pulse of China's Domestic Market
Having long targetted Western markets, China's healthcare-manufacturing sector is now responding to a surge in domestic demand.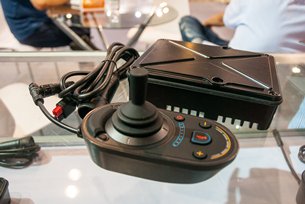 According to the World Bank, China has 138 million citizens aged 65 and over, representing about 10 per cent of its population, a figure tipped to rise to 220 million by 2020. With China's elderly-care sector still at a relatively early stage in its development, many domestic brands attending the July China Disabled Elderly Rehabilitation Nursing & Healthcare Products Exhibition in Shanghai are now eyeing the local market.

Among them is Intco Medical, a Jiangsu-based manufacturer of wheelchairs, hotpads and medical gloves. "Europe and the US have long been our primary markets, although we have sold into some of the more mature Asian markets, notably Japan," said Sales Representative Ivy Wang. "Our move into the mainland is still something new to us, despite the fact that we have been in business for 15 years."

This year, the company showcased its extended wheelchair range, with a particular focus on its Y207 model. Built to CE and FDA [European and US safety standards] certification levels, the foldable Y207 comes with a lightweight tubular design and a slimmed-down battery.

Among the sector's market leaders is Nanjing-based Yuanlang Electronic Technology Development, which also had primarily targeted the export markets. "We are CE-certified and have our own IP. While, to date, we have mainly sold our joysticks and controllers overseas, our domestic sales have been growing over the past two years," said Sales Representative Amy Rhiannon.

This year, the company was particularly keen to promote its new YL-K3 controller. This integrates SIM-card technology, allowing wheelchair users to call a family member or summon medical help. The controller can also be linked to the dingweilunyi smartphone app, which allows the location of the wheelchair to be determined remotely.
App Monitoring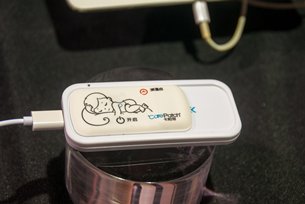 Indeed, among the fastest-growing sectors in the overall healthcare market is app-controlled monitoring systems, with a substantial number of companies at the Shanghai event debuting such devices. Keen to take the lead was Proton Technology, a Hangzhou-based supplier of ECG monitors.

Earlier this year, the company launched the Care Patch. Attached to a baby using an adhesive strip, the Patch continuously monitors the infant's temperature for up to 40 hours. Parents receive data in real time via an app and are alerted if the baby's temperature exceeds certain parameters.

"We sold 10,000 in our first month and it is still early days," said Sales Manager Eva Zhu. "At the moment, we are only selling in Hangzhou and Shanghai."

Changzhou-based Pulse Health Technology showcased its Jinmu Pulse Diagnosis System, which provides updates on a person's general health condition through a dedicated phone app simply by inserting a finger inside the Jinmu monitoring device. Using traditional Chinese medicine diagnostic principles, the device can flag any bodily changes and recommend ways to improve overall health if used regularly.

"The device was created by a team of Taiwanese Americans, all of whom had previously worked for GE in New York," said Allan Hua, Pulse's Marketing Director. "It uses unique technology, developed through research that has only recently been made public.

"It has been available in China since May, and an English-language version developed in partnership with a Hong Kong distributor should be on sale very soon. At present, we are targeting both individual patients and physical therapy centres."
Clean Slate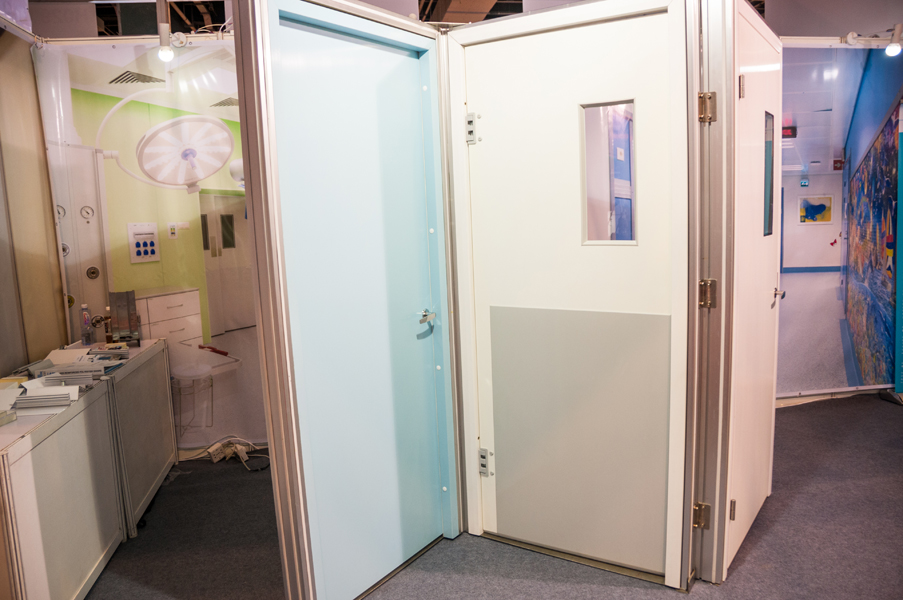 One of the few foreign companies in attendance at the event was Finnish door manufacturer Muovilami, which was in China to promote its Lami Door range. Made from polyurethane, the company's doors come with seamless glass-fibre surfaces, making it easy to wipe them clean to remove mold and easily treatable, ensuring that bacteria will not survive for more than 15 minutes.

"While there is a huge potential market here for us, cost is an issue," said General Manager Jouni Heikintalo. "German steel doors – which are somewhat inferior – cost about Rmb5,000, while our range starts at Rmb7,000. We do, however, offer a 25-year guarantee. In truth, hospitals actually only require about 10 to 15 per cent of their doors to be of this standard, typically in areas where cleanliness is paramount, such as operating theatres."
Mobility Aid
Demand for mobility scooters in China has also surged in recent years. One of the most established companies in this sector is Zhejiang-based Taizhou Chunlai Electrical, which has been manufacturing such vehicles for 19 years. Although the company initially focused on mass-market scooter production, it has gradually moved more into the mobility sector.

This year, it promoted its new CL-06Z-24 model, which has a range of up to 65 kilometres on a single charge, and a top speed of 15 kilometres per hour. It also comes with a swing-out seat for ease of access.

"We've been primarily selling into the European market over the past three years, particularly Switzerland, Greece, Romania and Poland," said Sales Manager Amy Xiang. "Now, though, we are focusing much more on China, as the market seems to be really taking off."

For more China market opportunities, please visit: http://research.hktdc.com
Medical Supplies & Medicine
Hong Kong
Mainland China