https://hkmb.hktdc.com/en/1X0AB5K1
Enhancing Product Value: Modern Precision Dental Instruments Co Ltd
In upgrading and transforming themselves, many companies try to boost competitiveness through various means, including R&D in technology, product design and branding. Modern Precision Dental Instrument Co Ltd in Foshan, however, goes a step further. In seeking to carve out more market space in a severe competitive environment, it implements an appropriate business layout to enhance product value and marginal profit.
High Value-added Products Strategy
Approved by and registered with the Guangdong Food and Drug Administration, Modern Precision is a manufacturer of precision dental instruments. With a production base set up in Foshan in 1989, it now engages in the R&D, manufacturing and sales of dental instruments. It told HKTDC Research that its core advantages include the R&D, design and production of precision parts and components as well as instruments that are up to the requirements of its clients, related health regulators and various technical standards.
Modern Precision says that the parts/components and instruments it produces are hi-tech, high value-added products. The key to the company's competitiveness, therefore, lies in the technology, quality and reliability of its products as well as its brand name. This is in stark contrast to the strategy of its competitors who snatch market share through low costs and low prices for their uncertified and non-professional medical products. Instead of transferring its production base to minimise costs, the company's current development strategy is to enhance product value by raising product quality and precision.
Modern Precision has R&D facilities in both Foshan and Henan Province and is investing continuously to build up the capability of its R&D teams. In the next five years, as well as upgrading the functions of its existing products, it will further develop higher-end and higher value-added products, including laser cutting dental equipment, laser treatment equipment, surgical craniotomy machines and precision orthopaedic surgery equipment.
Modern Precision's only mainland plant in Foshan is equipped with an array of automated production equipment imported from Japan, Germany and Sweden, including a computer numerical controlled machine tool (CNC) for precision production. It is also outfitted with related testing equipment to ensure the high quality of its products. The Foshan plant currently employs about 120 workshop staff, most of whom are technicians responsible for operating the production equipment. Low-tech staff members are a small minority.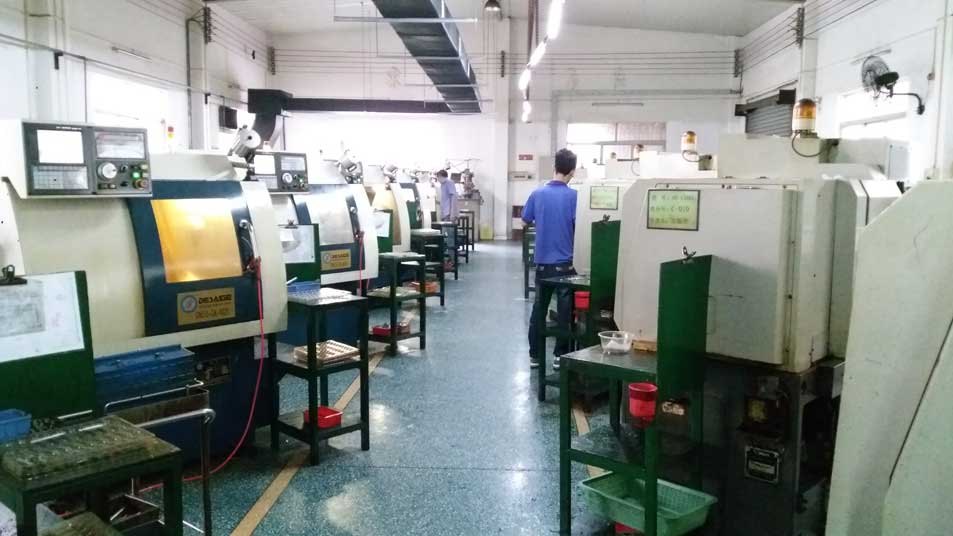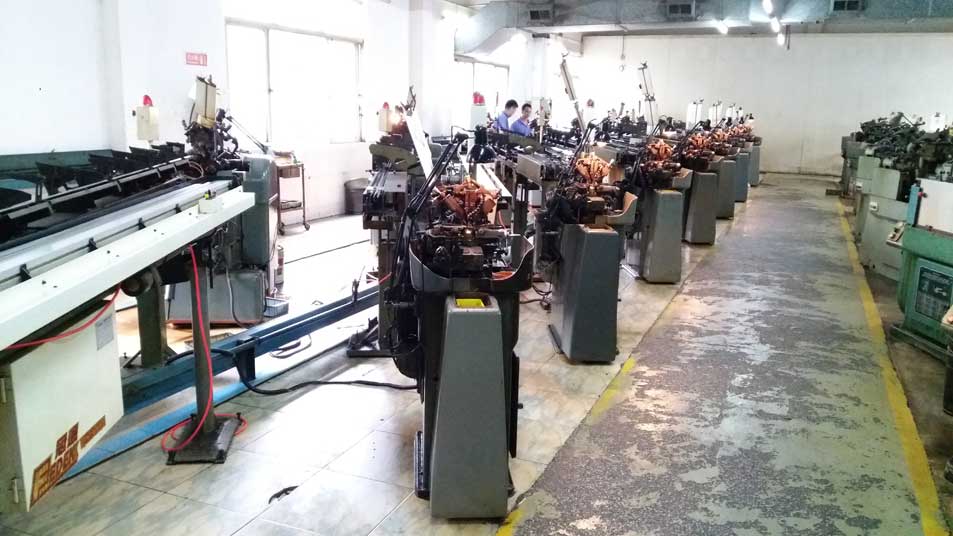 Enhancing Brand and Product Values
Modern Precision is serious about building its brand and has been active in advertising and in participating in major exhibitions both at home and abroad. It set up a plant in Gyeonggi-do in South Korea in 2013 so that high-end dental instruments could be produced out of core parts and components made in Foshan, together with locally sourced industrial products to comply with Korean certificate of origin requirements. Modern Precision points out that, currently some mainland enterprises are relying on a low-price strategy, but because the design and quality of their products are often inferior, the reputation of Chinese products suffers. To avoid being tarred with the same brush, Modern Precision uses South Korea as a springboard to expand into international markets and to enhance product value while simultaneously building its brand and boosting marginal profit.
Modern Precision produces dental instruments such as pure titanium or chrome plated copper high-speed drills, low-speed drills, brushless electrical motor drive controls and wireless endodontic motors. Around 60% of its business is in carrying out OEM production for famous brands around the world, while the other 40% is in producing on an ODM or own-brand basis. Currently, some 80% of Modern Precision's products are for export, and the rest are for domestic sales. Irrespective of their destination, all products are manufactured in compliance with the regulatory requirements of the markets concerned, such as FDA approval from the US or CE certification from the EU. Modern Precision has also set up an office in Hong Kong which, as well as catering to its Hong Kong business, is responsible for handling overseas investment, sales and sourcing and related financial arrangements.
(Remark: The above is among the case studies of a research project jointly undertaken by HKTDC Research and the Department of Commerce of Guangdong Province: Shift of Global Supply Chain and Guangdong-Hong Kong Industrial Development. Please refer to the research report of the aforementioned project for more details.)
Mainland China
Hong Kong
Mainland China
Hong Kong