https://hkmb.hktdc.com/en/1X0AB5J2
Market Benefit-Led Investment Strategy: Keda Clean Energy Co Ltd
In a bid to pursue long-term business development, many technology-intensive and capital-intensive enterprises on the Chinese mainland have, in recent years, been devoting great efforts to formulating their international business plans as well as further exploring market opportunities arising from the Belt and Road. According to Keda Clean Energy Co Ltd of Guangdong, outbound investment in carrying out production offshore should not just take into account labour and direct production costs but also the overall costs, including transportation, logistics and tariffs. Also, investment strategy should be mapped out according to market demand in order to seek maximum benefit for the company's business.
Keep an Eye on Belt and Road Market Potential
Keda Clean Energy, listed on the Shanghai Stock Exchange, is mainly engaged in building material machineries (building ceramic machineries, wall material machineries, stone material machineries, etc), clean energy for environmental protection (clean coal gas technology and equipment, gas purification technology and equipment), and clean energy materials (dynamic lithium-ion battery negative electrode materials). The company also provides project contracting arrangement, financing and leasing services. It has 27 subsidiaries in Guangdong, Anhui, Jiangsu, Henan and Liaoning, as well as a number of well-known brands in the trade such as Keda, Henglitai, Kehang, Xinmingfeng, Kdneu, Ai'er and Zhuodahao. Today, the company's products are sold to more than 40 countries and regions.
Where building material machineries are concerned, Keda Clean Energy actively makes use of Chinese-made equipment to expand its overseas markets and has already established itself as a leader in the Asian market.
The company's director Jason Zhong told HKTDC Research: "The building material machineries produced by Keda Clean Energy are technology- and capital-intensive, with both their quality and technology reaching international levels. This, coupled with the full support of the mainland in supplying metals in the form of raw materials, electronic/electrical parts and components, as well as abundant top-notch design and engineering personnel, is conducive to the production of building material machineries with advanced technology and high price-performance ratio.
"Although labour and production costs in the mainland have been climbing in recent years, Keda Clean Energy still manages to improve its mainland production business, excel in technology and quality, and further develop the market at home and abroad."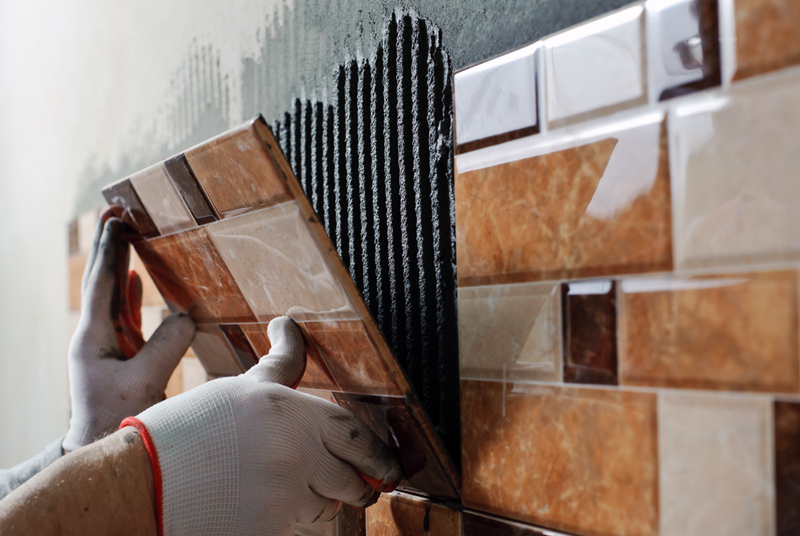 Zhong added that after 30 years of growth, the mainland building materials market is coming of age and the demand of downstream manufacturers for building material production equipment is becoming stable. To seek long-term business development, Keda Clean Energy is gradually expanding its overseas market. It also attaches importance to the development potential of countries along the Belt and Road. Many countries along the route are eagerly trying to import the necessary equipment for the production of building materials locally to support the burgeoning infrastructure construction and building activities in their countries.
Deploying Overseas Investment Based on Cost and Profit
In addition to exporting building material machineries from the Chinese mainland, Keda Clean Energy has also started to invest in production activities offshore. Such investment projects mainly concentrate in downstream business related to building material equipment, including investing in the production of ceramic building material products in African countries. The ceramic tiles production line the company set up in Kenya began operation at the end of 2016, while its factory in Ghana is scheduled for operation in mid-2017. Infrastructure construction work for its building materials project in Tanzania is also in progress.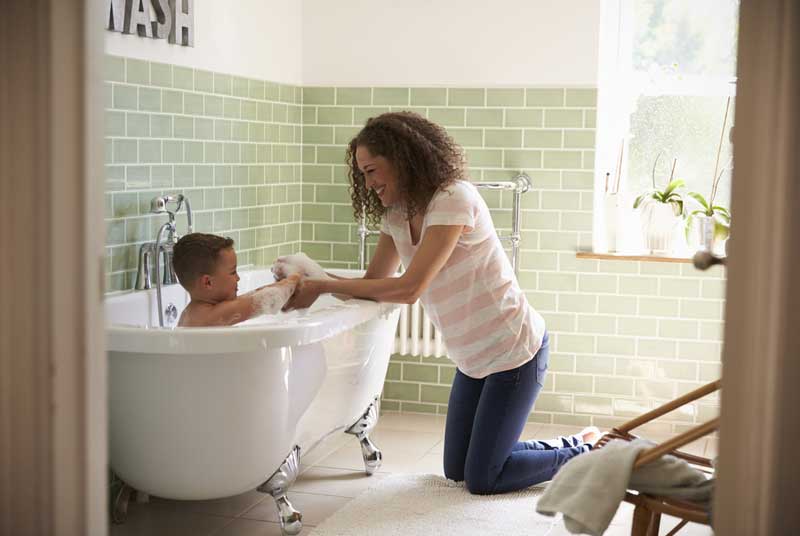 Although the building materials made in China have the advantage of low cost, manufacturers in the trade often find it difficult to explore distant markets overseas due to the relatively high import tariffs imposed by some countries and the high transportation cost involved. As construction activities in certain developing countries, such as those in Africa, continue to surge, their demand for building materials is strong. Yet there are hardly any large-scale local investors who are willing to set up building material production lines there supplying the local market.
Zhong said: "Against this background, Keda Clean Energy co-operates with some African distributors whereby China-made equipment is exported to the countries concerned to set up building material production lines there, taking advantage of the raw materials available locally to produce ceramic tile products to supply to the African market.
"Actually, taking into account the labour efficiency and other production costs in Africa, the cost of producing ceramic tiles there is not lower than that in the mainland. But the great savings on import tariffs and transportation cost allow Keda Clean Energy to effectively explore the end market for building materials in Africa. Moreover, the keen demand of the African building materials market means that it can accept higher prices, which in turn brings about greater profit. At the same time, it can also drive the company's equipment sales to Africa."
Where building material machineries are concerned, Keda Clean Energy has realised localisation of building ceramic machineries and is moving towards its objective of becoming the world's building material equipment industry leader. The company has two "state-accredited enterprise technology centres", one "national engineering technology centre", two "post-doctoral scientific research workstations", and three "academician workstations" in the mainland. These innovative R&D platforms complement its mainland production bases in providing advanced equipment and relevant technical support services to its building materials clients. At present, the company is one of the leading enterprises in building material machineries in China and has been awarded honours such as China's top 500 machinery enterprises, national-level high-tech enterprise, national intellectual property demonstration enterprise, and Guangdong's top 20 innovative enterprises.
(Remark: The above is among the case studies of a research project jointly undertaken by HKTDC Research and the Department of Commerce of Guangdong Province: Shift of Global Supply Chain and Guangdong-Hong Kong Industrial Development. Please refer to the research report of the aforementioned project for more details.)
Mainland China
Hong Kong
Mainland China
Hong Kong