https://hkmb.hktdc.com/en/1X0AB5D8
Industrial Upgrading and Cost Consideration: PEAK Corporation of Foshan City
In the face of fierce market competition and rising wages and raw materials costs, some enterprises on the Chinese mainland are considering relocating their production to regions offering lower costs. At the same time, a large number of enterprises are choosing to adopt the strategy of transformation and upgrading in a bid to increase competitiveness and meet challenges. PEAK Corporation in Nanhai district, Foshan city, Guangdong province, is actively upgrading its automated production equipment while formulating a strategic production layout plan in an effort to expand its market share.
Introducing Robots to Ease Technical Staff Shortage
Engaged in the R&D and manufacturing of car lifts/hydraulic equipment, PEAK mainly relies on technology and quality to win in the market. Following changes in the external environment, some mainland enterprises seek to lower cost by relocating their production activities. But in contrast, PEAK spares no effort in enhancing its R&D capability and introducing welding robots and other automated production equipment, such as modified computer numerical control (CNC) sawing machines, stamping presses and automated feeder equipment. By so doing, the company can alleviate the problem of technical staff shortage while strengthening its ability to manufacture high-tech and high quality products.
A spokesperson for PEAK told HKTDC Research: "Manufacturing car lifts is a capital-intensive and technology-intensive production activity. While only a small number of non-technical workers are needed, skilled technical staff of the "master" grade are required to carry out the welding and installation processes.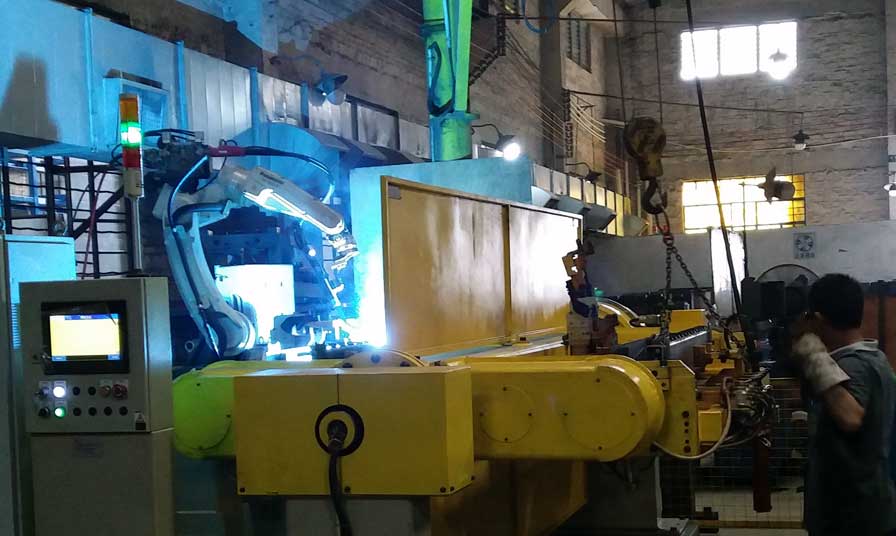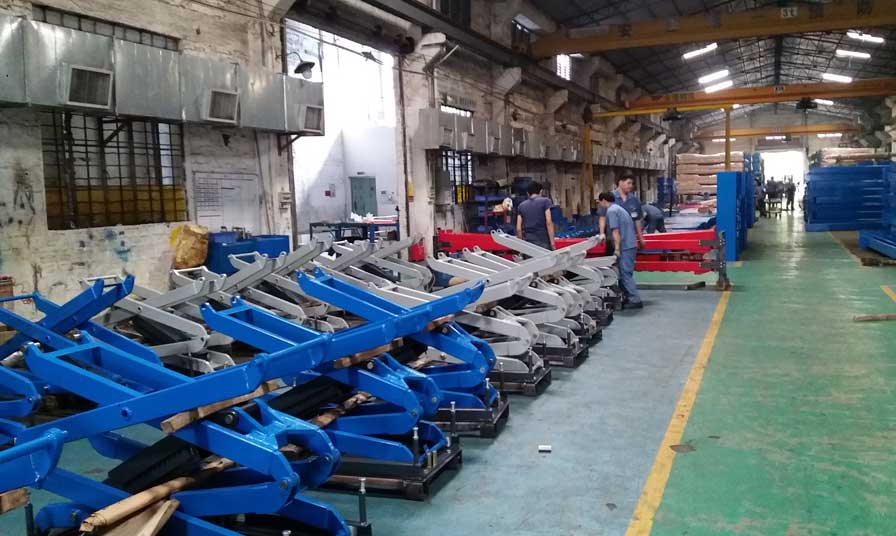 "As such, shifting production to low-cost regions overseas often cannot solve the problem of a shortage in technical staff. Also, the business operations in question have to rely on the support of upstream suppliers in providing raw materials including quality aluminium, iron and steel. The company not only uses the right machinery and production equipment but also has in place a sound quality control system to ensure that its products meet the stringent technical and quality requirements of the mainland and foreign markets.
"Some low-cost regions in Southeast Asia are in short supply of technical workers and their raw materials supply chain has yet to be developed. If the metal materials produced in China are used to support production in these regions, the cost of transportation involved is huge. So relocation just for the sake of taking advantage of the lower cost of non-technical labour in these regions is often not worth the while.
The spokesman added: "In view of the fact that Guangdong province has a well-developed supply chain system and good logistics supporting services, in order to ease the problem of shortage in technical staff, PEAK has started to introduce automated welding robots in recent years. It is also co-operating with colleges and technical institutes in training more technical staff capable of operating robots and automated production lines."
Actually, PEAK has already invested in setting up production lines in the US, utilising automated equipment to produce and assemble car lifts and hydraulic products. The production lines are slated to begin operating in the second half of 2017. The products will be mainly sold to the markets in North America, South America and Europe. Apparently, this move has not been made to lower production cost but to save on tariffs levied on products (or raw materials) imported into the country. It also serves to provide better sales and after-sales services to local clients. In addition, the company can capitalise on the sound local logistics network to cut logistics costs and transportation time in supporting its sales activities in markets neighbouring the US.
PEAK was established in 1999. Today, the company boasts not only advanced production equipment and high technology, but also a strong team of management personnel. Its products include single-post, twin-post, four-post and scissors car lifts, which are designed and manufactured in accordance with the technical standards of the America National Standard Institute (ANSI) and/or European Union's CE. These products reach the relevant quality control standards and are mainly exported to overseas markets. In 2016, the company's sales amounted to around US$17 million.
(Remark: The above is among the case studies of a research project jointly undertaken by HKTDC Research and the Department of Commerce of Guangdong Province: Shift of Global Supply Chain and Guangdong-Hong Kong Industrial Development. Please refer to the research report of the aforementioned project for more details.)
Mainland China
Hong Kong
Mainland China
Hong Kong