https://hkmb.hktdc.com/en/1X0AB56F
Synergy Effect of Regional Production: Luen Thai Holdings Limited
Globalisation has precipitated the integration of regional supply chains. Many companies engaged in manufacturing on the mainland have been actively accelerating the "going out" policy by shifting some of their manufacturing business to Southeast Asia and other regions to optimise their overall production layout and meet the challenge of rising production cost on the mainland. Sunny Tan, Executive Vice President of Luen Thai Holdings Limited, says companies need to consider a host of factors other than production cost, such as the trade measures imposed by foreign countries, the supply chain in the relocation destinations, and the demands of end users, before they can effectively upgrade their overall production and operational efficiency.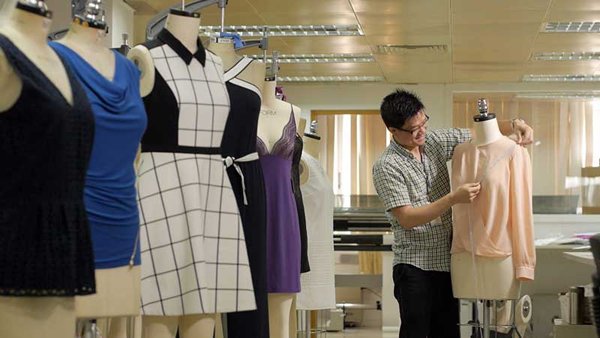 Preferential Trade Arrangements Affect Production Layout
Tan told HKTDC Research: "Labour and land supply will of course directly impact production cost, but preferential trade arrangements granted by foreign countries to some places of production may also be crucial for lowering the cost of export to overseas markets. For example, products such as apparel and handbags may incur double-digit import tariffs (actual tariff depends on product) when shipped to Europe and North America. However, if they are entitled to tariff reduction and exemption, the benefits may exceed the extent of cost cut."
He cited the following example: "Thanks to the easing of the US generalised system of preferences (GSP), bags manufactured in beneficiary countries like Myanmar and Cambodia can now enjoy zero import tariff in the US market. In addition, these two countries are also entitled to export bags to the EU, Japan and China with zero duty under different GSP arrangements and free trade agreements. In order to seize the opportunities and enjoy the relevant preferential tax policies, Luen Thai is expanding its bag manufacturing business in the Philippines and Cambodia through developing new capacity and converting some apparel manufacturing facilities for bag production in recent years."
Provision of Strategic Production Services
Hong Kong-listed Luen Thai is a leading consumer goods supply chain group. It specialises in casual and fashion apparel, sweaters and accessories such as fashion bags and backpacks and makes use of its competitive price, good quality, prompt response and other advantages to provide OEM and ODM services for famous international brands. Its business strategy is to establish regional production networks in China and countries like the Philippines, Cambodia, Vietnam and Indonesia to benefit from the production advantages of different places in the provision of strategic production services to clients.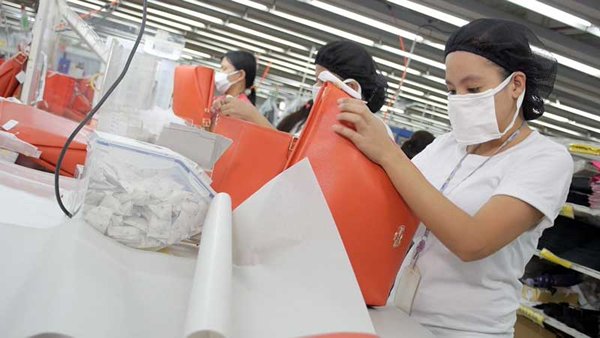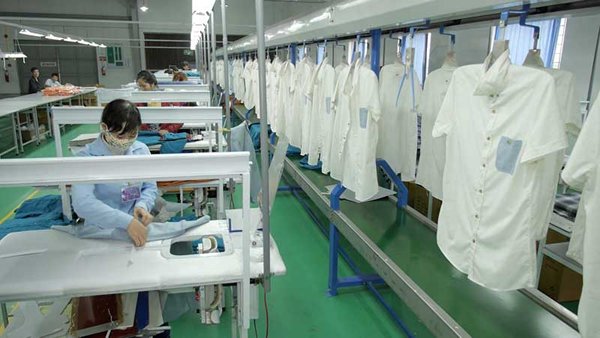 Luen Thai started its apparel production business in Hong Kong in the 1980s and established a network of production facilities in cities like Dongguan, Panyu and Meizhou in Guangdong province. In the wake of rising production costs and labour shortages on the mainland, it has gradually relocated its production to Southeast Asia in the past decade to lower costs and to benefit from the tariff advantages of these countries.
Tan said: "Not all low-cost countries are suitable for the relocation of production facilities from the Chinese mainland. It all depends on individual companies and the actual circumstances. For example, some 'Belt and Road' countries are not popular destinations for foreign investment. Companies may not know the laws and regulations and the culture of these places and may not be familiar with the local labour situation and production support services.
"These will directly affect the feasibility of plans to make investment and set up factories in these places. Moreover, low cost may be due to the lack of supply chain/material support, poor transport infrastructure and logistics services. Some countries have a good supply of unskilled labour but lack skilled workers and technical expertise, which makes it difficult for them to take on high quality and high value-added production activities."
Catering to the Business Development of International Clients
Tan continued: "In addition to production factors, clients' needs are also of crucial importance. Internationally renowned brands are quick to respond to market changes. As global economic growth slows down, different brands have been making every effort to upgrade their product design, materials and quality to fight for consumers' limited spending power. They are willing to keep the production of these products in China and other places of production where the supply chain is more mature in order to be able to respond more swiftly to fierce market competition.
"For products that are more standardised or have a longer life cycle, such as T shirts, underwear and sports sacs, clients may be more willing to trade higher production risks and a longer production cycle for lower cost by shifting production to more backward places of production where cost is lower, such as Bangladesh and Ethiopia."
Luen Thai owes its success not just to its policy of effectively using the best that the Chinese mainland and other overseas production bases have to offer to satisfy the demands of different clients, but also to its efforts to actively work with the overall brand development strategy of clients. In particular, the less well-known brands are very concerned about their brand and corporate image and want their manufacturers to strictly fulfill their corporate social responsibilities. Luen Thai strictly abides by the laws and regulations of the places of production and ensures compliance with the corresponding labour and moral codes. It also adopts effective environmental protection measures in compliance with the requirements of its clients in order to achieve the objective of sustainable business development.
(Remark: The above is among the case studies of a research project jointly undertaken by HKTDC Research and the Department of Commerce of Guangdong Province: Shift of Global Supply Chain and Guangdong-Hong Kong Industrial Development. Please refer to the research report of the aforementioned project for more details.)
Garments, Textiles & Accessories
Mainland China
Hong Kong
Mainland China
Hong Kong
Southeast Asia