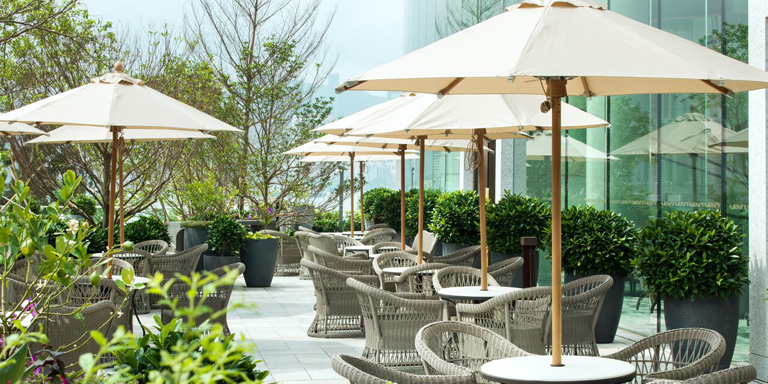 https://hkmb.hktdc.com/en/1X0AB3BG
Embracing Alfresco Living
Hong Kong establishments are throwing open their doors to incorporate the outdoors as part of their interior design.
Mirroring global trends, if there's an opportunity to incorporate a terrace into a restaurant or bar in Hong Kong, designers will do so. Local developers of residential properties are also embracing the great outdoors, launching projects where landscaping is more than decoration, but a viable extension of the living space.

The new Kerry Hotel, which opened in April along the Hung Hom Bay shoreline of Victoria Harbour, exemplifies this trend. Interior designer Andre Fu – founder of the internationally acclaimed Hong Kong studio AFSO and among the most sought-after young designers in the Asia- Pacific – was inspired by the hotel's prime waterfront location.
Celebrating the Harbour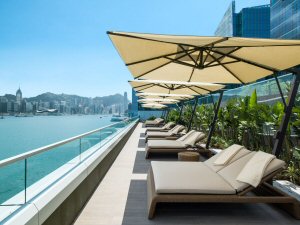 "Kerry Hotel is well-positioned on one of the rare prime sites on the city's most desirable harbourfront location," Mr Fu said. Its design, he said, seeks to "celebrate the life of the harbour – from the water silhouette that has been adopted as a key motif, to the vast alfresco experiences that are created at multiple levels throughout the hotel journey."

The city's first urban resort, the Kerry Hotel is the fourth Hong Kong property of the luxury hotel group Shangri-La Hotels and Resorts. It boasts a unique podium architecture that enables interplay between indoor and outdoor spaces, which Mr Fu believes to be a first for any hotel in Hong Kong.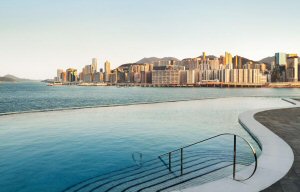 He noted the Big Bay Café on Level 3, which opens onto a two-tiered space for alfresco dining overlooking the harbour, with steps connecting to the infinity pool. Red Sugar bar, the hotel's outdoor deck and garden terrace, "appears to jut out into Victoria Harbour and presents a birds' eye view of the harbour and city." The garden uses steel planters, exposed aggregate and wild landscaping to reinforce the idea of an urban and contemporary alfresco experience, Mr Fu said.

"The hotel has been extremely well-received since our opening on 28 April this year, attracting both international travellers as well as the local community," said Timothy Sainsbury, Resident Manager, Kerry Hotel Hong Kong. "People are amazed by the space, location and facilities on offer."

The alfresco areas are particularly popular due to their expansive size, landscaped gardens and "some of the best views overlooking Victoria Harbour and Hong Kong Island," Mr Sainsbury said. "Each restaurant has its own alfresco dining options, which is unique to Hong Kong. However, within that, each possesses its own character and atmosphere, drawing different crowds at different stages of the day."
Fine Dining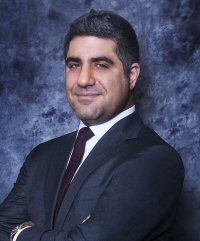 Upcoming hotel The Murray, the new luxury flagship for Niccolo Hotels, will feature, among its dining venues, a fine-dining Chinese restaurant with additional outdoor seating beneath a courtyard heritage tree.

World-renowned architectural firm Foster and Partners is behind the revamp of the 1969 government building located on Cotton Tree Drive in Central. Scheduled to open in late 2017, The Murray is being transformed into a luxury hotel as part of the government's Conserving Central Project.
Dean Dimitriou, Hotel Manager, singled out its indoor-outdoor design concepts. "For much of the year, Hong Kong's climate lends itself perfectly to alfresco dining – it's an enjoyable way to experience a restaurant and offers a more relaxed ambience," Mr Dimitriou said.
He added that while outdoor dining has become popular in recent years, the trend has not been embraced by upscale Chinese restaurants.

"Although this is not new for Chinese casual-dining restaurants, particularly by the seaside in Sai Kung or Tuen Mun, refined Chinese dining follows a more formal etiquette and traditionally comprises a private dining room," Mr Dimitriou explained.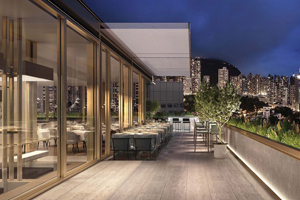 "When [our restaurant] Guo Fu Lou opens in late 2017, it will be one of the few Chinese establishments with alfresco seating. A beautifully landscaped terrace adjoins the main dining room, and offers an additional 48 seats set beneath an iconic heritage tree, commonly referred to as the Pink and White Shower for its delicate blooms. It is located at the Hotel's forecourt and seen immediately once you enter The Murray's private driveway entrance. When in blooming season, the tree creates a spectacular arrival with its colourful flowers," he said.

The Rooftop Restaurant and Bar, another of the hotel's highlights, is designed to incorporate a transparent glass pavilion on a roof terrace. "The terrace is conceived as a continuation of the green landscape overlooking the stunning city skyline," he said.
Sculpture Park Living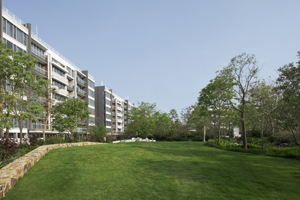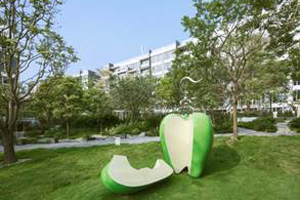 A residential project by Hong Kong's New World Development also breaks new ground in outdoor design. The homes in Mount Pavilia on Clearwater Bay are arranged within a sculpture park featuring four major artwork installations that each reflects the artist's interpretation of the word "home." The pieces were crafted by artists Gao Wei Gang, Kum Chi Keung, Tatiana Trouvé and Jean-Michel Othoniel.

Carve studio from Amsterdam was commissioned to design a one-of-a-kind children's playground at Mount Pavilia, a 17,000 square foot, indoor-outdoor environment comprising five elements, including an urban farm.

The bicycle parking spaces at the development encourage residents to use environment-friendly forms of transportation, while the planting gardens and education area encourages children and parents to plant crops together and experience, first-hand, nature's ecosystems through aquaponics and hydroponics. The dining and barbecue area allows residents to prepare a meal from scratch while cherishing the importance of food resources and reducing waste.
Related Links
A.F.S.O
Kerry Hotel
New World Development
The Murray
Design Services
Tourism & Hospitality