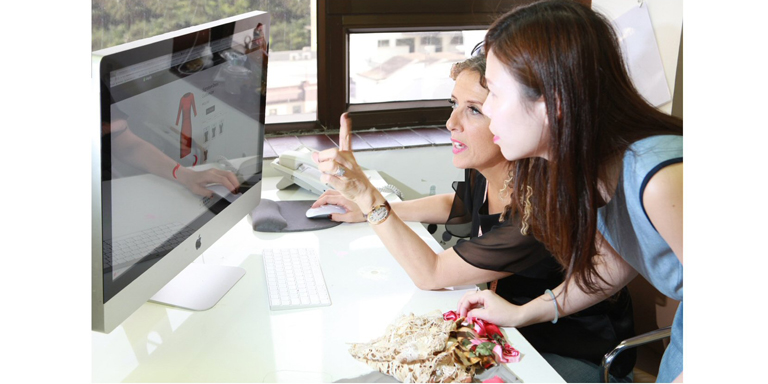 https://hkmb.hktdc.com/en/1X0AB38J
Tech Meets Tailoring
Hong Kong bespoke women's wear brand Isabella Wren is using 3D and smart pattern technologies to create pioneering digital fashion.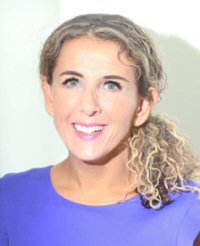 Frustrated by the challenge of finding good, tailored clothing for professional women, former banker Sarah Chessis decided to take matters into her own hands.
"It was annoying to go into somewhere like Armani, as it's expensive, and then you'd find that everyone else was wearing the same suit. I wanted to customise our operation," she says.

Ms Chessis set up Hong Kong-based fashion house Isabella Wren three years ago to provide bespoke tailoring that leveraged on the latest technology for the best fit. With clients including news anchor Angie Lau and upcoming tennis star Katie LaFrance, the start-up worked with a Thai software company to develop groundbreaking technology that develops exacting digital patterns using an algorithm based on the measurements of each client. According to Ms Chessis, no other company is using such technologies at the moment.

The CEO describes her designs as traditional but edgy, as evidenced by the bright colours available and the pops of colour on the neckline, waist or buttons on the dresses or jacket lapels. While there are plenty of fabrics to choose from – five options for black crepe, for example – customers are more likely to play around with the colour combinations, she says.

Starting at around US$490 for a dress, these one-of-a-kind pieces cater to female high-flyers on the lookout for statement fashion pieces designed to fit them like a glove. With the option to customise necklines, sleeves and accents on the dresses, which are currently available in 10 styles, each dress is delivered within 14 days. All garments are lined in stretch silk for added comfort and luxury. Soon, clients will also be able to measure up for trousers, jackets and blouses, says Ms Chessis.
Overcoming Challenges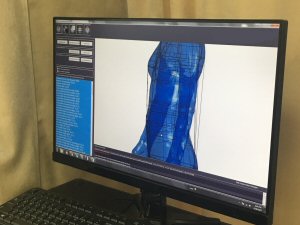 Setting up a bespoke fashion business meant committing to a bricks and mortar store, so Ms Chessis opted for a showroom on Staunton Street, Central, where clients could have their measurements taken through a body scanner. "Landlords were looking for US$200,000 a year in rent for a retail store, and I wanted to establish demand for my product without having leases round my neck, so in the end I opted for a showroom. It means I don't get passing trade, but luckily I've received lots of recommendations," she says.

The next challenge was getting the clothes to fit. After using a 3D CAD system, which was prone to human error, Ms Chessis' software company developed technology that instantly creates highly accurate patterns. "It was so embarrassing if someone had to come back for a third or fourth time for a fitting, and the day we made the perfect pattern, with no alterations required, I cried. The quote by Nelson Mandela, 'It always seems impossible until it's done' seemed particularly fitting. I believed in it that much that it happened," she says.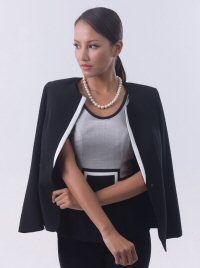 As the fashion industry is still grappling with excessive waste, Ms Chessis says she is committed to reducing and eliminating waste. "We don't have any inventory – only fabric. Every garment is made on demand, and we just started work with a digital printer, which means we can go almost paperless as we print directly onto fabric." The fashion house also controls the whole supply chain, including staff, she adds.

The workshop is located in neighbouring Shenzhen, and Ms Chessis currently employs 12 staff. She is now looking for investors so she can expand her workforce and operations following the launch of a website. "We're looking to find very good quality, very experienced staff and I hope to have around 20 staff working for me by mid to end of next year."
Making Waves in Hong Kong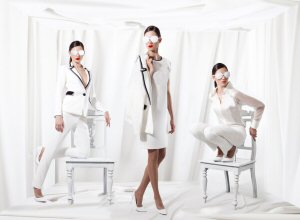 For Ms Chessis, basing her business in Hong Kong offers many advantages. "We're very close to the production side, and have been able to build a robust production platform as a result."

Being in Hong Kong has also enabled Ms Chessis to establish a strong network of brand advocates. "People were very supportive of the brand in the early days – they'd recommend us to friends, and invite me to talk at events – I'm due to speak at the Womens Circle soon, and at an entrepreneurial event too."

Ms Chessis wants to take her business global, starting with the possible introduction of showrooms overseas and enlisting more brand ambassadors. "We want to be the number-one professional womenswear brand, and [Facebook CEO] Sheryl Sandberg would be the ideal person for us to dress."
Related Link
Isabella Wren
Garments, Textiles & Accessories
Technology
United Kingdom
Hong Kong
Western Europe