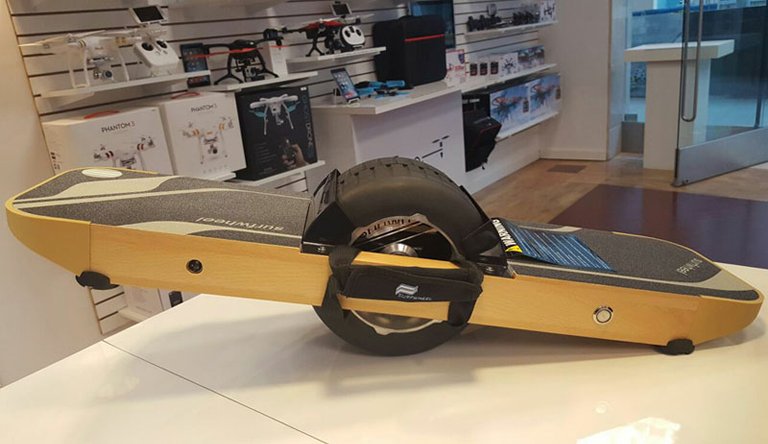 https://hkmb.hktdc.com/en/1X0AB1DK
The Challenges Facing Hong Kong Start-ups: Commercialisation
Commercialisation is the process that converts research results or technologies into commercial products that are acceptable by the market. The process of commercialisation involves product development, prototype building, production, distribution as well as sales and marketing.
Start-ups are usually faced with a few common challenges during the commercialisation process. For example, a prototype that technically works may not mean that it is ready for mass production or market launch. Founders of a start-up are usually R&D personnel whose expertise lies in how to make the product functional rather than ready for manufacturing. Prototyping may not involve due consideration to customer needs and production practicalities. If production is not optimised to achieve the best cost/performance ratio, start-ups might fail to generate profit to sustain the business.
Indeed, many start-up founders are engineers and scientists who are generally not close to the market. Start-up veterans find that the number one cause of start-up failure is lack of market demand. Start-ups may spend months and years building a product before they find out that nobody is interested in that product in the first place. Most start-ups change their product concepts at least once if not several times during the commercialisation process. Some might burn all their capital before they find the right product or business model. In order to minimise wastage of time and money, start-ups should create opportunities for proof-of-concept, even before main prototype and try to integrate feedback and comments collected during proof-of-concept phase into prototype building.
i-Display, a start-up founded by four PhD graduates, focuses on display technology and develops electronic smart label solutions that help customers boost sales and save costs. The co-founders found opportunities to attend trade shows at early product development stages to obtain opinions from potential customers and help fine-tune products.
Also, start-ups with little commercial experience usually do not understand pricing and margins – they might price higher than the market can afford or set margins too slim to sustain the business. In addition, they may overlook the legal and financial liabilities, or find it difficult to control costs or cash flow. Running a business in the real world is different from running scientific experiments in a laboratory. Some start-up owners admit that they have never read a balance sheet nor a profit and loss statement before starting up their own business – it is a steep learning curve for them.
Some outstanding mid-stream scientific research results can be found in Hong Kong universities, but there are insufficient qualified product managers or entrepreneurs who understand how to build a business around the technology. As a Silicon Valley legend, Steve Blank, says: "Having a technology idea is not the same as having a company. There's often a disconnect between engineers and scientists and what commerce and capitalism is about."
The Real-world Test (Interview with Koofy Development)
Ondy Ma, the founder of Koofy Development, is a wave surfing lover. He loves wave surfing so much that he wished to bring this sport to the land – he started his experiment of developing a skateboard that would give the rider a feeling of wave surfing.
In 2013, Ma saw the arrival of his first child, as a major turning point in his life. He quit his job and established his start-up, since then he has been vigorously engaged in hardware design and software development in order to turn his concept into a real product.
He said: "The road from concept to finished product can be a long and zigzagging one. For entrepreneurs, it is often easier to come up with a variety of ideas and more difficult to actually implement those concepts. But if you have an idea, you have to act on it immediately because opportunities can get lost very fast."
There were many challenges Ma had to overcome in product development – the microprocessor, battery management system, electronic speed controller and body motion sensor, to name just a few. Ma found that to conduct research on similar products available in the global market is essential, because he can learn what is appealing to the market and what is not.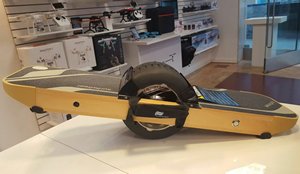 Ma said: "I have an assumption and now it is time for validation. Steve Blank, a serial entrepreneur, says that start-ups fail because they are based on hypotheses that do not pass the real-world test. One easiest way to validate my assumption was to talk to our customers. I don't think start-ups should hire too many sales staff at the early stage. Instead, the founder should go to meet with customers directly as often as possible to obtain valuable opinions from customers who are closer to the market. This is the only way to create a product that people love."
Today, Koofy has already developed its second generation of skateboard. The start-up gets a lot of attention from both consumers and distributors whenever it exhibits its products in toy shows. Ma said: "In the game and toy industry, customer experience is king. Our products usually can get a 'wow' from kids when they try riding on them. And when they learn that the price of our product is only about two thirds of what similar products in the United States cost, they are very likely to open their wallets."
Currently, the start-up has distributors in the United States and Europe, and has already entered three retail chains on the mainland. It will continue to look for potential partners who will bring foreign market knowledge and network.
Ma said he has invested about HK$2m-3m (US$0.25-0.37m) in his company to date. By obtaining market feedback at the early stage of product development, he avoided making too many mistakes and was able to keep his burn rate under control.