https://hkmb.hktdc.com/en/1X0AB0QA
Selling Wine Online
The surge in China's middle-class is driving expansion of the Chinese mainland online wine sector.
A surge in demand for wine has been among the many consequences of the continuing expansion of the middle class across the Chinese mainland. Given that this has coincided with the growth of online sales, it should come as no surprise that the number of e-commerce sites and apps specialising in wine sales has soared in recent years.

Many online entrepreneurs have been swift to see the sector's potential as the mainland's overall level of wine consumption in 2016 rose by 6.9 per cent, to a total of 1.72 billion litres. As wine imports for the first quarter of 2017 are showing a year-on-year increase of 8.7 per cent, it looks as though this trend will likely be sustained.
O2O Options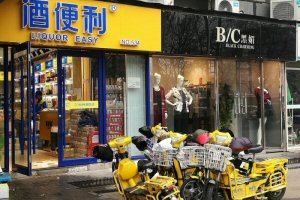 While the online wine sector is still relatively undeveloped, two companies have already emerged as potential market leaders – Yijiu Yijiu (1919) and Liquor Easy. Both businesses have adopted the O2O (online-to-offline) model and sell a variety of wines through multi-channels, by offering both door-to-door deliveries – typically within one hour – and in-store pick-up.

As well as operating their own conventional outlets, both companies have embraced other sales channels, including online shopping malls and collaborative ventures with a number of China's Internet giants, notably JD.com, WeChat and the food delivery service Baidu Waimai . The two wine companies have also developed proprietary smartphone apps. In addition to their core offering of wine, they sell a selection of Chinese white spirits, imported spirits, beers, rice wine, soft drinks and a range of drinking accessories.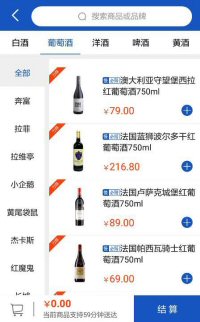 Of the two, 1919 is clearly the larger player. To date, it has opened nearly 1,000 stores across the mainland, with 430 of them opening in 2016 alone.

By comparison, Liquor Easy is relatively small. Its chosen development model, however, may prove instructive to small- or medium-sized investors considering entering the sector.

Liquor Easy began operating in Henan, gradually extending north into Beijing and Xian. Currently, it has 220 directly operated outlets, just over 50 per cent of which are in Henan. In Beijing, it operates across 92 sites including distribution hubs, while, by the end of the year, it will have 11 outlets in Xian.

In Beijing, most of the company's outlets are located in mid-market residential districts, areas where local consumers have considerable purchasing power. Typically, about 28 square metres in size, Liquor Easy's stores are characterised by a high standard of merchandise display, a variety of seasonal sales promotions and knowledgeable sales staff.

At the end of 2016, Liquor Easy made its initial listing on the National Equities Exchange And Quotations Co, the Beijing over-the-counter share-trading platform better known as China's New Third Board. As with 1919, it currently operates on a membership basis.
Accelerated Growth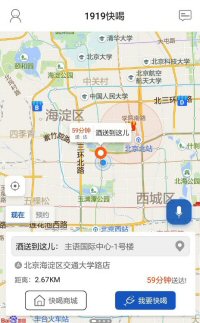 Online wine sales are forecast to see a period of accelerated growth. Membership numbers are expected to soar, while both the level of repeat business and brand awareness are also set to increase.

In the initial phase of expansion, both Liquor Easy and 1919 demonstrated a willingness to work with individual investors to accelerate their growth, despite having to share profits with their backers. As the two companies became more established, both have changed their operational preferences.

In the case of 1919, its forward-development plan commits it to working less with individual investors this year. Instead, it plans to raise backing from a number of funding platforms, then channelling this into a series of store openings. This approach is expected to enhance management consistency across all of its outlets, ultimately boosting the profitability of each site, while allowing them to compete more effectively with any newcomers to the sector.

By comparison, Liquor Easy is still keen to work with individual partners, especially those with knowledge of particular local markets and experience in brand development. In such cases, the company is happy to operate similarly to a franchise model: it will provide support in terms of pre-openings, store operation and systems management, as well as central coordination of data and logistics and sharing of subscriber information and order allocation on a geographical basis.
Intensifying Competition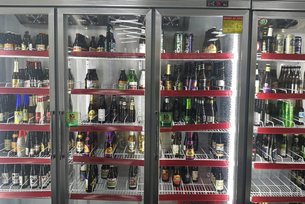 Many overseas companies are also said to be eyeing wine-related e-commerce opportunities in the mainland market. Inevitably, once such companies successfully access China's burgeoning e-commerce channels, competition in the sector will dramatically intensify.

To prepare themselves for the changes, some domestic players have already started optimising their offerings, including by developing new retail formats, improving overall efficiency, and enhancing their service and supply chains.

A number of new operating models have also emerged including S2b (supply chain platform to business) which sees wine professionals and specialist outlets directly linked, on a regional basis, to local wine aficionados.

Taking the lead in this particular approach is the Jiudating (Wine Inquirer) platform. Essentially, the platform allows local wine professionals or wine shops to share their expertise with would-be wine drinkers via social media. Guided by expert insights and recommendations, consumers can then order particular wines, with Jiudating handling all logistics, payment processing and credit guarantees.

Another innovative approach has been piloted by Songjiuxia, a Beijing-headquartered discount chain specialising in mass-market imported wine. With only a small investment required, its members are primarily small off-licences, typically based in third- and fourth-tier cities, county capitals and small towns.

The company also operates a range of smart wine-vending machines. Primarily situated in first-tier cities, orders can be placed via the company's proprietary app, while the wine – constantly maintained at the optimum temperature – can be paid for remotely and collected at the purchaser's convenience.

Despite the apparent vibrancy of the sector, many of the most prominent players have yet to turn a profit. In 2016, for instance, 1919 recorded a net loss, despite the fact that its sales revenue had almost doubled. According to the company, it chose to take a strategic loss for the year as it continued to build market share.

Faced with similar problems, Liquor Easy opted to scale down its own expansion plans following its costly move into Beijing. It is, however, planning to open additional distribution stations in residential districts as a means of cutting operating costs.
Faced with these conflicting indicators – increasing sales but poor returns – would-be entrants to the sector are advised to consider how best to optimise and integrate offline and online sales channels. Harnessing big data is also essential to effectively manage the required supply chains.

For more China market opportunities, please visit: http://research.hktdc.com
Hong Kong
Mainland China