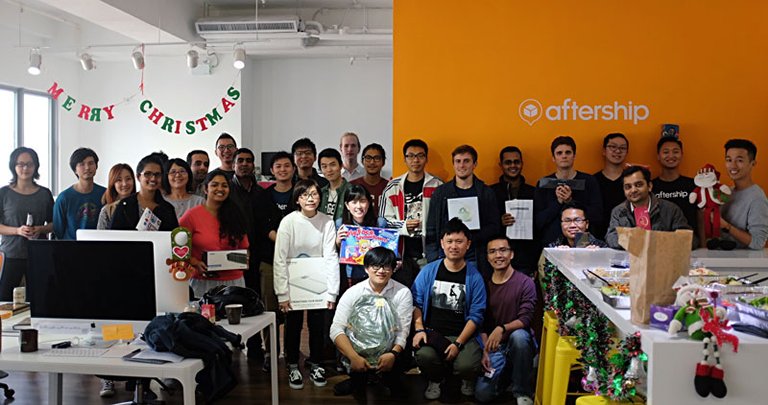 https://hkmb.hktdc.com/en/1X0AB03X
The Challenges Facing Hong Kong Start-ups: Access to Talent
Human resources and access to funding are running neck-and-neck as the main challenges facing Hong Kong start-ups and entrepreneurs. In most cases, start-ups do not have sufficient resources to hire the essential staff to run R&D and/or execute business functions. To find the right talent while sticking to a budget is a challenge for many start-ups, which are usually unknown companies.
Assess to talent is not just a problem for companies with limited means. Most tech start-ups encounter difficulty in hiring local talent. Hong Kong's dependence on the real estate and financial sectors has made career prospects in STEM (science, technology, engineering and mathematics) disciplines, in general, less attractive than business, finance and law.
In addition, most multinational regional headquarters in Hong Kong are sales and marketing rather than R&D centres. As a result, Hong Kong engineers and software developers lack the experience of building a commercially viable product from scratch. The fact that most Hong Kong graduates want to work for well-established companies instead of start-ups makes the situation worse.
The hiring problem is extremely serious in some sectors, like bio-tech. When start-ups try to import talent from abroad they are deterred by the complicated procedures for work visa application. Generally, only university graduates with a few years relevant working experience in the same industry are eligible for a work permit. However, there are times that start-ups might find someone with business networks more useful for their market expansion plan than hiring someone from the same industry.
Furthermore, Hong Kong start-ups find it difficult to grow beyond a certain stage because start-up founders generally lack experience in managing people. Problems related to human resource usually occur when start-ups have grown to a certain size.
The latest technological development in the realm of communications has enabled employees to work whenever and wherever they see fit. It is relatively easier for tech start-ups to outsource their tasks to someone outside Hong Kong on a project basis. However, not all job vacancies can be filled in this way. A number of start-ups hope that the government could relax the restrictions on immigration.
Start-up owners' work attitude is very different from the old generation – they generally emphasise autonomy and fun, just as much as work. They believe in flexibility and a work-life balance. In fact, they consider offering autonomous work culture as a way to attract talent.
The rise of remote working, co-working spaces, increased connectivity, hot-desking, and many other workplace innovations have transformed the working style of new generation businesses. Start-up founders are more willing to accept, cultivate and guide the creativity of employees than traditional business as they realise that emotionally disconnected workers are less likely to perform.
Solving Talent Shortage through Remote-work Arrangements (Interview with Aftership)
Andrew Chan, a graduate of the University of Hong Kong with a degree in economics and finance, has created a business by addressing a major pain point for many e-commerce sites – order management and shipment tracking.
In today's e-commerce era, online shoppers expect to know the estimated delivery date and shipping options when they checkout. And, once an order is placed, they expect an email confirming their purchase, and the ability to track the status of shipments. These all seem reasonable, but not many e-commerce sites can provide it. As a result, customers may abandon the shopping chart or may never come back to shop at the site again.
Realising that the shipping experience is one of the key factors that affect customer satisfaction, Chan and his partner tried to build a business by offering online merchants a sophisticated tracking solution to track all shipments in one place and give online shoppers the information they want about their order delivery status – this led to the birth of Aftership.
Chan said: "Large online marketplaces like Amazon can afford to build their own scalable tracking system, but for smaller online retailers with limited resources, our white label solution empowers them with the same sophisticated shipment tracking capability."
After an online order is placed, AfterShip automatically generates a tracking page for each shipment and sends customers order status updates automatically. Online merchants can make a bespoke branded tracking page by adding their brand logos, web addresses or product pictures. As open rate and click rate for delivery notifications is high, e-commerce sites can optimise cross-sale opportunities, build a stronger brand image, as well as improve search engine optimisation.
While the demand for skilled programmers is on the rise, Chan finds hiring one of the key challenges for his company, saying: "Hong Kong does not have sufficient software developers with product development experience. To tackle the hiring problem, we have turned to India and Poland to look for programmers who can be contracted to work from home. Fortunately, the results we want do not necessarily require employees to come into the office daily and technology has made communication much easier. They can work from virtually anywhere as long as they deliver the results."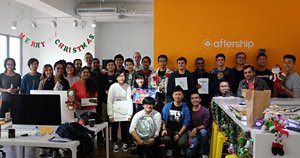 Within just a few years of establishment, Aftership has partnered with 387 couriers in the world and tracks over 20 million shipments a month. Today, it ranks number one in shipment tracking solutions for e-commerce, and has acquired dozens of blue-chip customers including Wish, Etsy, and Groupon.
Chan said: "Our company has grown from three to 30 people. As the company continues to grow, human resources management will become our biggest challenge. Start-ups are innately in tune with collaborating and trying to find innovative ways to work smarter. Only a creative and empowered workforce can offer innovative solutions for today's complex business environment. As a start-up owner, my challenge is how to build a team-oriented approach and create an environment in which my team members feel inspired and fulfilled."