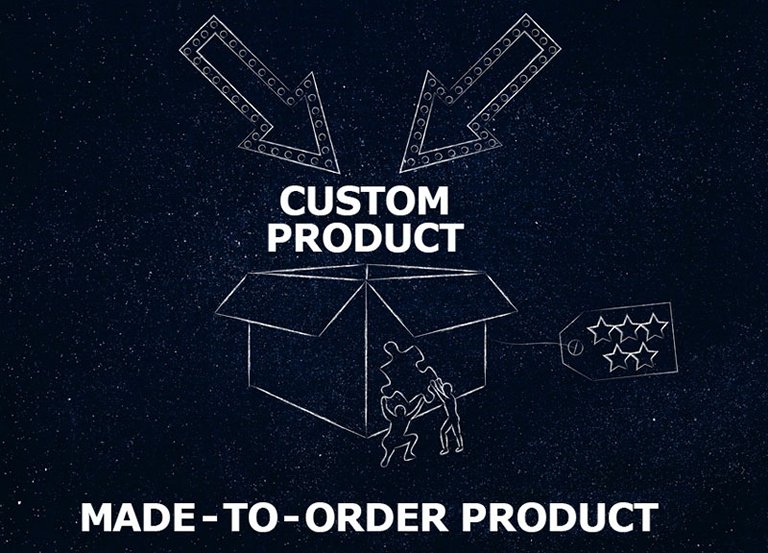 https://hkmb.hktdc.com/en/1X0AAWIU
Hong Kong Start-up Trends: Mass Customisation and Personalisation
Around the world, consumers, especially the younger generation, have begun to favour exclusive labels with limited production. They desire products that meet their exact needs and are willing to pay a premium for it. This shift towards personalisation gives rise to new brands that focus on custom-made items.
What consumers want now is customisation: a pair of jeans that fits their body perfectly; a meal cooked just according to their taste; a flat designed just the way they like it. This heterogeneity of consumer needs offers brands a tremendous opportunity.
As a result, a new generation of businesses is seen developing the capacity to modify mass-market goods to satisfy specific customers' needs by adopting new technologies. This includes, for example, online interactive product configurators that provide a user-friendly way to gather a consumer's customisation preferences; 3D scanning and modelling that makes it much easier to measure a human body for custom-made products tailored to fit; enterprise and production software that enables tracking of individualised design features in customer orders and their translation into sourcing and production instructions; and flexible manufacturing systems that enable small-batch production for mass customisation.
With the availability of the above technologies, a new generation of businesses is finding ways to combine the flexibility and personalisation of custom-made products with the lower unit costs associated with mass production. Made-to-order products are expected to soon enter mainstream.
Information technology allows companies to track individual consumer preferences and flexible manufacturing systems allow mass production to satisfy those preferences. Companies can therefore target different mass consumer groups rather than a single client base.
There are many approaches to mass customisation. The concept of creating some interchangeable pieces that can be brought together in many combinations is one of them. This aims to produce a flexible production model while allowing customers to pick and choose how the pieces went together. For example, Project X is one of a growing number of customised watch brands that allows customers to choose from various cases and bracelets, plus dozens of dial and bezel options.
Mass customisation is not just found in the consumer market, it can also be used in the enterprise market – for instance, Film Players, a Hong Kong-based start-up, designs LCD printable smart film modules that can be easily produced and fixed in a structure fast, helping brands project their unique brand image. The solution can be deployed for outdoor advertising, retail display and interior design.
Self-expression Reaches New Heights (Interview with Casetify)
Individuals have long expressed themselves through the clothing they wear, the car they drive, and the house they live in. In recent years, social media platforms have made self-expression easier through user generated content.
Casetify, an e-commerce start-up, has taken self-expression one step further – it enables consumers to express themselves by turning their personal Instagram pictures into cases for mobile phones, tablets and Apple Watch bands. Personalised bespoke products are now becoming another form of self-expression.
Wes Ng, CEO and Co-Founder of Casetify, said that at the beginning he was not thinking of starting a business, he just has a passion for empowering self-expression and wants to give people the freedom and flexibility to express themselves through unique and customisable products. Ng was himself an Instagram addict. He noticed that after posting some interesting pictures, he would receive a lot of responses from other Instagram viewers. He thought: "Wouldn't it be great if we could turn these photos into real products?" That was how Casetify was born.
Founded in Hong Kong in 2011, the start-up allows customers to design their own phone cases or other personalised tech accessories with their favourite photos using Casetify's layouts and filters. In so doing, customers are the creator and designer of the product. This satisfaction will make them more likely to be an advocate for the brand and they are also more likely to be repeat purchasers.
Even though Casetify stays focused on custom-made products that resonate with the personalities of its customers, its production efficiency is not compromised. Once customers submit a design, they receive the custom-made phone case or watch band within days, thanks to new technologies that combine the flexibility of custom-made items with mass production efficiency.
Since almost everybody has a mobile phone and takes pictures, the Hong Kong based start-up has soon sold around the world – the US, Europe, Australia, and other Asian countries. With proximity to the vast Mainland market, basing in Hong Kong seems to make sense for Casetify. However, Ng found that Hong Kong is lagging in some areas, such as the development of e-commerce and the ubiquity of mobile payments.
Social media marketing is key to the start-up's success. Ng said: "Three things are critical in digital marketing: payload, conversion rate and frequency. Facebook helped us use the customer data we already had to reach the right people with the right offer at the right time and encourage repeat business. We continue to explore other social platforms that can help us reach specific groups of prospects in different regions. In the information era, business is all about knowing your customers well and finding an effective way to connect with them on an emotional level."
Ng found that people in the East are more hesitant to share their ideas. Although he shares the company's ideas with others all the time he is not scared that someone else will copy it, because from idea to realisation there are thousands of steps that have to be executed. Ideas are nothing without well-thought-out execution.
Casetify is currently working with some renowned brands like Lane Crawford, Hillary Duff, Sam Smith, Karen Mok, Colette and Fiona Sit, which understand social media and personalised items. The start-up is also getting traction from celebrities in the worlds of music, film and television. Celebrities are tagging the brand on their social media accounts, and fans also re-tweet these tags – this has created the kind of media reach and marketing that Casetify can only imagine.
Just as user generated content had disrupted traditional journalism, media, and publishing industries, companies like Casetify that focus on user-generated products are likely to transform the market landscape of how goods are made and sold.