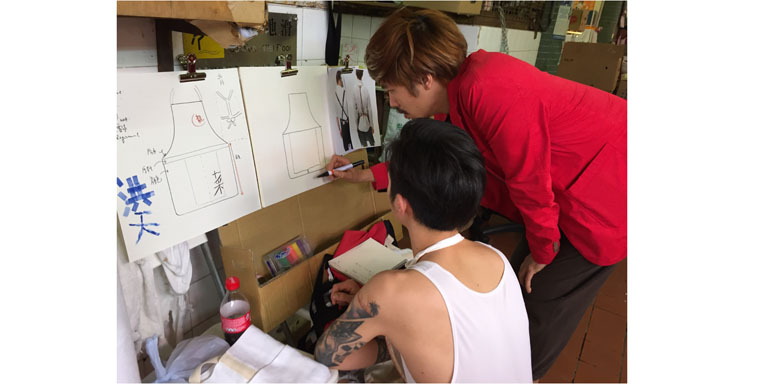 https://hkmb.hktdc.com/en/1X0AAVQP
Weaving Hong Kong's Textile Heritage
The MILL6 Foundation summer programme celebrates the city's rich textile history.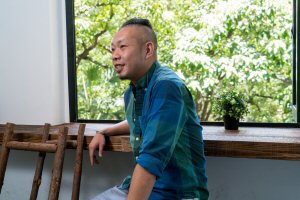 Public participation will be very much part of efforts to help revive the legacy of Hong Kong's textile industry, thanks to the initiative "MILL6 GET SET – Hey! Let's WEAVE!," organised by the MILL6 Foundation, a non-profit arts and cultural institution.

The charity is part of a heritage conservation project of the former cotton-spinning factory, Nan Fung Textile Mill, which is set to officially reopen in 2018 as The Mills. According to Him Lo, Community Engagement and Learning Programme Curator of the MILL6 Foundation, the festival aims to inspire creativity in the Hong Kong textile industry.

"The programme encourages people from different generations and backgrounds to explore the possibilities of textile art. We don't have many factories in Hong Kong, but we still have lots of fashion designers and people connected to the industry. Unlike in the past, these people are not aiming for mass production. So what we are doing is to think of how to bridge the gap between them and the community to explore different ways to keep the industry alive," Mr Lo explained.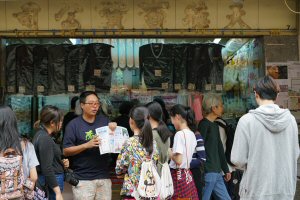 The one-day festival, to be held on 19 August, will present a series on oral history, a cross-media literary project, talks, workshops and tours. This is a highlight on the MILL6 Foundation calendar with a goal to promote the arts, culture and Hong Kong's heritage in textiles.

MILL6's ongoing community engagement programmes aim to unite neighbourhoods through participatory textile experiences; hence, the festival will feature five core programme segments centred around the theme of "Textiles and Responsibilities." One highlight consists of bespoke cultural tours offered in conjunction with the Conservation Association Centre of Heritage (CACHe), designed around community, textiles, industry and city development. Public weaving sessions and demonstrations of different weaving methods underline the event's hands-on approach.

The festival will be held at Fuk Loi Estate, located in the neighbourhood of MILL6's future home in Tsuen Wan. "We had more than 2,000 participants at the two-day event last year. This year, for the one-day festival, we also expect to welcome over 2,000 visitors," said Mr Lo.
Connecting with the Community
The 2017 summer programme is the second of a three-part series folowing the success of "MILL6 WARM UP – Make a Piece of Clothing for Yourself" in 2016, which received the award for Arts Promotion from the Hong Kong Arts Development Council.

It is a collaboration between the Po Leung Kuk, the Hong Kong Research Institute of Textiles and Apparel (HKRITA), CACHe, as well as retired workers, local artists and writers. The MILL6 Foundation also brings together a diverse range of community groups including The Boys' & Girls' Clubs Association of Hong Kong, i-dArt (Tung Wah Group of Hospitals), Hong Kong House of Stories, Jik Jik Team, Ying E Chi, Wheel Thing Makers and the Cultural Journalism Campus.

"Like us, our partners have a vision to revitalise the legacy of the textile industry in Hong Kong," Mr Lo explained. "One example was creating a community to bring designers, artists and retired workers together through the experimental platform "The Upcycling Bird" in 2016. We also invited HKRITA's CEO, Edwin Keh, to be one of the panel speakers at the "TECHSTYLE Series 1.0: Ariadne's Thread" Discussion Forum last December. This year, we are continuing our collaboration to develop the research project "Connecting Heung Che" to understand the needs of consumers and develop environmentally-friendly fabrics and products through the application of advanced technology."

This year's programme reached out to artists and writers engaged in community art such as Bouie Choi and Yuen Che Hung; they have drawn together oral histories collected from this year's summer programme through poetry in their book project "Weaving with Words." The collected stories will be archived in a permanent space of the MILL6 Foundation at The Mills.
Weekly Weaving Sessions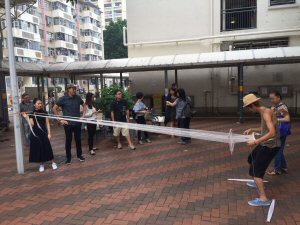 The MILL6 Foundation's aim to raise public interest in textiles extends beyond the festival this August. "Weaving Wednesday" is an ongoing weekly community study project at Fuk Loi Estate to encourage residents to take part in public weaving sessions using recycled materials. "We've received tremendous support from the estate and got the chance to get to know them through this exercise. We created a weaving corner and have also given instruction in backstrap-weaving and using a cardboard loom. It's important for us to come into the community on a regular basis to develop a relationship with them," said Mr Lo.

Another community initiative was to set up a studio in Tsuen Wan, where retired workers and seamstresses can come together to upcycle textile products, and includes apprenticeship and art workshops for veterans, teachers and students to demonstrate their creativity and share their skills.

The MILL6 Foundation is scheduled to open at The Mills by the end of 2018. In the meantime, the Foundation is developing its archives, hosting exhibitions and appointing artists in residence, while the third MILL6's summer programme will be held in summer 2018.
Related Link
MILL6
Garments, Textiles & Accessories