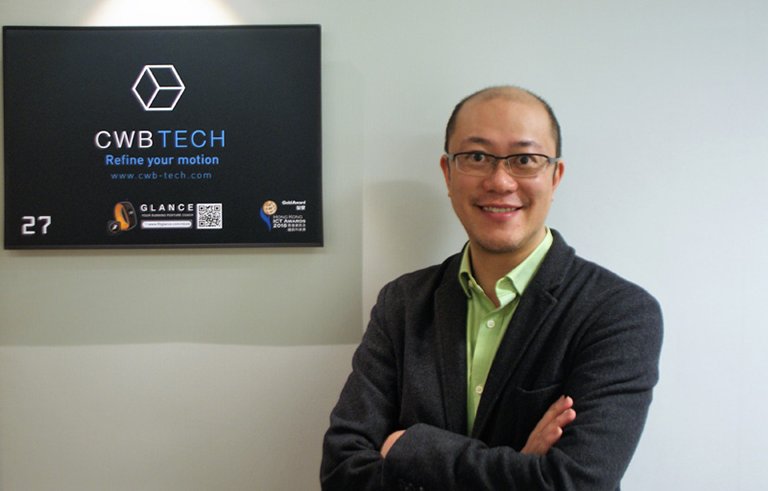 https://hkmb.hktdc.com/en/1X0AAUUO
Hong Kong Start-up Trends: The End of Industry Boundaries
Many of today's most high impact companies do not fall into a conventional industry category. Business in the information era has raced ahead to a new territory in which industry boundaries are becoming blurred.
Google's taking control of advertising is a classic example of how a new business model overturns a conventional industry. Google's on-going evolution demonstrates how a new generation of business with new technologies, innovations, and a problem-solving mind-set, combined with execution ability can target almost any industry. In addition, an emerging group of sharing economy companies like Airbnb, Snapgoods, Uber, and Hong Kong's GoGoVan, that promotes collaborative consumption, pose fundamental threats to companies that are still locked into old business models.
The disappearance of industry boundaries is also found in Hong Kong's start-up ecosystem. Start-ups generally do not produce or sell just one specific standard product, but rather offer a total solution backed by certain technologies and/or innovations. Such solutions can apply to numerous areas. Industry categorisation is increasingly an obstacle rather than a tool in understanding new generation business.
For instance, the Internet of Things (IoT) can roll out scalable deployments to various industries. Similarly, motion detection and movement analysis can apply to healthcare as well as a wide spectrum of sports activities, while Wi-Fi technologies can be used in homes, offices, hotels, factories, or public facilities.
For example, Yfisoft, a high-tech spin-off from a Hong Kong University of Science & Technology (HKUST) R&D project, has commercially deployed its cutting-edge Wi-Fi technologies in Hong Kong container terminals, improving operational efficiency by providing seamless coverage in a dynamic and harsh environment. Such technologies have also been successfully tested at the airport and the campus of HKUST.
Applications of Motion Sensors in Multi-Field (Interview with CWB Technology)
When Anvil Ng was studying for his master's degree at the Hong Kong University of Science & Technology (HKUST), he noticed that the growing competition in many traditional industries is forcing the industry people to seek innovation in order to stay afloat. The advancement of technology and changes in the requirements of international customers create an urgency for mature industries to collaborate with the tech sector to assure future competitive advantage.
This observation motivated Ng to explore the opportunity of commercialising his own research results to help traditional industries capitalise on the potential of converging technologies to enhance competitiveness. He then established a start-up, CWB Technology, with his professor.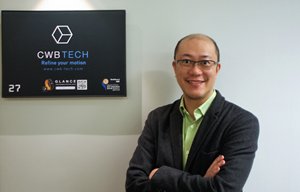 The start-up's first endeavour was attempting to connect household appliances with the Internet by applying sensor and cloud technology. This will contribute to new levels of convenience for the smart home, such as temperature and light control. The technology was proved to work but the market response was lukewarm. Ng learnt that the profit margins of home appliances makers are very low due to fierce global competition. Making home appliances smart by adding Wi-Fi modules to connect existing products to the Internet is still a nascent concept, while the home appliances makers are preoccupied with cost control.
Ng quickly identified another market niche where the company's sensor and cloud technology can apply – the healthcare and wellness industry. He said: "Our sensor technology allows analysis of human motion in detail, and through the cloud technology, the data can be shared between patients and physiotherapists."
Physiotherapists are overwhelmed with patient loads and paperwork, and many cannot see their patients as frequently needed. The solution provided by CWB Technology enables patients to receive workouts and training at home.
Ng said: "The benefit of our solution saves physiotherapists' time, as they no longer need to see clients face-to-face to provide training. It also eliminates the reliance on paper records as our solution can analyse motion and send real-time reports to physiotherapists. The physiotherapists can easily identify their clients' mistakes and correct them immediately without waiting for the next appointment. From the patients' point of view, it saves time communicating back and forth to the clinic."
The solution combined with IoT technology also opens the door for remote diagnostics, which can put an expert 'on the spot' anywhere in the world, and even offer efficient tracking and monitoring of patient prescription use. Ng said: "We are striving to build more diagnostic capabilities into our solution to enhance diagnostic accuracy so that physiotherapists can really pinpoint things."
Ng sees two different directions for business development in the near future: one is to sell the package (hardware and platform) to physiotherapists or leading healthcare technology companies; the other is to explore other applications of their motion detection technology. One possible application Ng has identified is sport performance. He said: "Technology for performance enhancement is a necessity in today's competitive sports arena. Motion detection and movement analysis can be used for so many different sports and activities, such as soccer, basketball, cycling, swimming, gymnastics, and many more."
Ng believes the future is bright for innovative start-ups. However, Hong Kong start-ups generally face high running costs and are constrained by the small market size. He said: "Land is too expensive in Hong Kong and this is not conducive to small businesses. But when we try to expand our market to the mainland and abroad, there are a lot of things we need to learn – the industry standard and regulations, the market trends and culture, as well as knowledge of the legal and tax matters, etc."